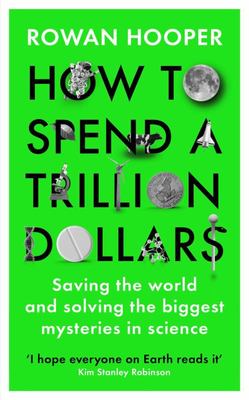 $32.99
NZD
Category: Political/World
A compelling thought experiment that will lead to hours of fruitful debate.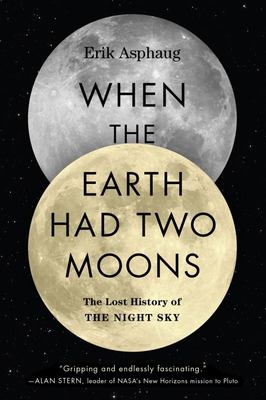 $36.99
NZD
Category: Political/World
An astonishing exploration of planet formation and the origins of life by one of the world's most innovative planetary geologists.In 1959, the Soviet probe Luna 3 took the first photos of the far side of the moon. Even in their poor resolution, the images stunned scientists: the far side is an enormous mountainous expanse, not the vast lava-plains seen from Earth. Subsequent missions have confirmed this in much greater detail.How could this be, and what might it tell us about our own place in the universe? As it turns out, quite a lot.Fourteen billion years ago, the universe exploded into being, creating galaxies and stars. Planets formed out of the leftover dust and gas that coalesced into larger and larger bodies orbiting around each star. In a sort of heavenly survival of the fittest, planetary bodies smashed into each other until solar systems emerged. Curiously, instead of being relatively similar in terms of composition, the planets in our solar system, and the comets, asteroids, satellites and rings, are bewitchingly distinct. So, too, the halves of our moon.In When the Earth Had Two Moons, esteemed planetary geologist Erik Asphaug takes us on an exhilarating tour through the farthest reaches of time and our galaxy to find out why. Beautifully written and provocatively argued, When the Earth Had Two Moons is not only a mind-blowing astronomical tour but a profound inquiry into the nature of life here--and billions of miles from home. ...Show more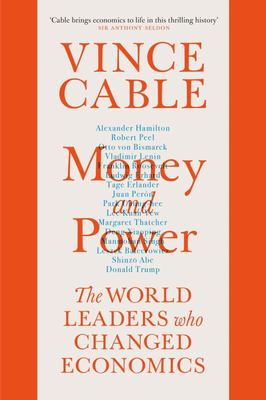 $36.99
NZD
Category: Political/World
A captivating economic history of government all over the world.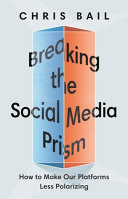 $34.99
NZD
Category: Political/World | Series: Princeton ANZ Paperbacks Ser.
A revealing look at how user behaviour is powering deep social divisions online — and how we might yet defeat political tribalism on social mediaIn an era of increasing social isolation, platforms like Facebook and Twitter are among the most important tools we have to understand each other. We use socia l media as a mirror to decipher our place in society but, as Chris Bail explains, it functions more like a prism that distorts our identities, empowers status-seeking extremists, and renders moderates all but invisible. Breaking the Social Media Prism challenges common myths about echo chambers, foreign misinformation campaigns, and radicalising algorithms, revealing that the solution to political tribalism lies deep inside ourselves.Drawing on innovative online experiments and in-depth interviews with social media users from across the political spectrum, this book explains why stepping outside of our echo chambers can make us more polarised, not less. Bail takes you inside the minds of online extremists through vivid narratives that trace their lives on the platforms and off — detailing how they dominate public discourse at the expense of the moderate majority. Wherever you stand on the spectrum of user behaviour and political opinion, he offers fresh solutions to counter political tribalism from the bottom up and the top down. He introduces new apps and bots to help readers avoid misperceptions and engage in better conversations with the other side. Finally, he explores what the virtual public square might look like if we could hit 'reset' and redesign social media from scratch through a first-of-its-kind experiment on a new social media platform built for scientific research.Providing data-driven recommendations for strengthening our social media connections, Breaking the Social Media Prism shows how to combat online polarisation without deleting our accounts.'In this important and accessible book, Chris Bail shows that if you want to understand what's going on online, don't focus on people's exposure to information. Keep your eye on their quest for status and group identity. The book is rich with insights for anyone who uses social media and is essential reading for anyone who wants to improve our democracy.' — Jonathan Haidt, author of The Righteous Mind: Why Good People Are Divided by Politics and Religion'In this brilliant book, Chris Bail — one of the world's leading computational social scientists — brings deep sociological knowledge, cutting-edge research, and profound empathy to one of society's most vexing problems: the increasingly polarised and uncivil nature of political discussion. Engagingly written and brimming with insight, Breaking the Social Media Prism is essential reading for anyone wanting to understand how we got here and how we might escape.' —Duncan J. Watts, author of Everything Is Obvious ...Show more
$40.00
NZD
Category: Political/World
Meet the traders who supply the world with oil, metal and food - no matter how corrupt, war-torn or famine-stricken the source. 'The definitive, eye-opening story of the most powerful and secretive traders in the world.' Bradley Hope, co-author of Billion Dollar Whale _____ The modern world is built on commodities - from the oil that fuels our cars to the metals that power our smartphones. We rarely stop to consider where they come from. But we should. In The World for Sale, two leading journalists lift the lid on one of the least scrutinised corners of the economy: the workings of the billionaire commodity traders who buy, hoard and sell the earth's resources. It is the story of how a handful of swashbuckling businessmen became indispensable cogs in global markets: enabling an enormous expansion in international trade, and connecting resource-rich countries - no matter how corrupt or war-torn - with the world's financial centres. And it is the story of how some traders acquired untold political power, right under the noses of Western regulators and politicians - helping Saddam Hussein to sell his oil, fuelling the Libyan rebel army during the Arab Spring, and funnelling cash to Vladimir Putin's Kremlin in spite of strict sanctions. The result is an eye-opening tour through the wildest frontiers of the global economy, as well as a revelatory guide to how capitalism really works. ____ 'Blas and Farchy shine light on what's long been the financial markets' darkest corner - the crucial, yet underappreciated, role commodity traders play in global finance and geopolitics . . . The World For Sale is a fascinating, eye-opening read.' Gregory Zuckerman, author of The Man Who Solved the Market 'Javier Blas and Jack Farchy deftly peel back the curtain on the amoral swashbucklers of capitalism who trade in commodities . . . The World for Sale is a gripping account of how they achieved their stranglehold over the world economy, and their troubling influence on global politics.' Brad Stone, author of The Everything Store ...Show more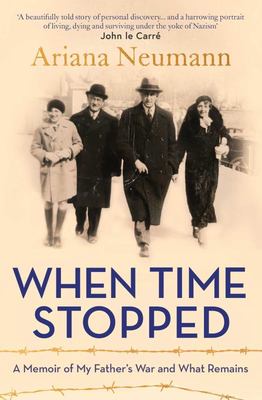 $26.99
NZD
Category: Political/World
'It's not always a grim story. Alongside anger and despair there is love and hope. But the message is stark. This is the way bullies work. When Time Stopped is more than just history. It's a warning.' Michael Palin In this remarkably moving memoir Ariana Neumann dives into the secrets of her father's p ast: years spent hiding in plain sight in wartorn Berlin, the annihilation of dozens of family members in the Holocaust, and the courageous choice to build anew. In 1941, the first Neumann family member was taken by the Nazis, arrested in German-occupied Czechoslovakia for bathing in a stretch of river forbidden to Jews. He was transported to Auschwitz. Eighteen days later his prisoner number was entered into the morgue book. Of thirty-four Neumann family members, twenty-five were murdered by the Nazis. One of the survivors was Hans Neumann, who, to escape the German death net, travelled to Berlin and hid in plain sight under the Gestapo's eyes. What Hans experienced was so unspeakable that, when he built an industrial empire in Venezuela, he couldn't bring himself to talk about it. All his daughter Ariana knew was that something terrible had happened. When Hans died, he left Ariana a small box filled with letters, diary entries and other memorabilia. Ten years later Ariana finally summoned the courage to have the letters translated and she began reading. What she discovered launched her on a worldwide search that would deliver indelible portraits of a family loving, finding meaning, and trying to survive amid the worst that can be imagined. When Time Stopped is an unputdownable detective story and an epic family memoir, spanning nearly ninety years and crossing oceans. Neumann brings each relative to vivid life. In uncovering her father's story after all these years, she discovers nuance and depth to her own history and liberates poignant and thought-provoking truths about the threads of humanity that connect us all.   ...Show more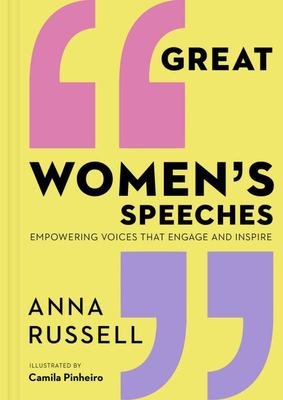 $22.99
NZD
Category: Political/World
Discover the inspiring voices that have changed our world, and started a new conversation. The first dedicated collection of seminal speeches by women from around the world, Great Womens Speeches is about women at the forefront of change-within politics, science, human rights, and media; discussing ever ything from free love, anti-war, scientific discoveries, race, gender, and women's rights. From Emmeline Pankhurst's "Freedom or Death" speech and Marie Curie's trailblazing Nobel lecture, to Michelle Obama speaking on parenthood in politics and Black Lives Matter co-founder Alicia Garza's stirring ode to black women, the words collected here are empowering, engaging, and inspiring. New Yorker writer Anna Russell introduces each speech with a concise bio of the remarkable woman who delivered it. Paired with powerful illustrations from Camila Pinheiro, the unique personality of each woman is brought to vivid life. A pink ribbon keeps your place in the book. This anthology of outspoken women throughout history is essential reading for anyone who believes that change is not only possible, it is necessary. The women: Elizabeth I; Fanny Wright; Maria Stewart; Angelina Grimke; Sojourner Truth; Victoria Woodhull; Sarah Winnemucca; Elizabeth Cady Stanton; Mary Church Terrell; Ida B. Wells; Countess Markievicz; Marie Curie; Emmeline Pankhurst; Nellie McClung; Jutta Bojsen-Moller; Emma Goldman; Nancy Astor; Margaret Sanger; Virginia Woolf; Huda Shaarawi; Funmilayo Ransome-Kuti; Eva Peron; Helen Keller; Eleanor Roosevelt; Shirley Chisholm; Ruth Bader Ginsburg; Sylvia Rivera; Simone Veil; Indira Gandhi; Margaret Thatcher; Ursula K. Le Guin; Barbara McClintock; Corazon C. Aquino; Naomi Wolf; Severn Cullis-Suzuki; Wilma Mankiller; Toni Morrison; Hillary Clinton; Wangari Maathai; J.K. Rowling; Angela Merkel; Sheryl Sandberg; Ellen Johnson Sirleaf; Asmaa Mahfouz; Manal al-Sharif; Julia Gillard; Malala Yousafzai; Emma Watson; Jane Goodall; Michelle Obama; Gloria Steinem; Beatrice Fihn; Alicia Garza; Maya Lin. ...Show more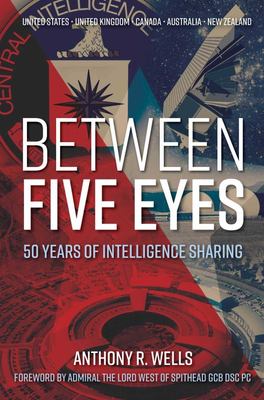 $35.00
NZD
Category: Political/World
UK-US intelligence and the wider Five Eyes community of Canada, Australia and New Zealand is primarily about one main thing, relationships. In this remarkable book, Anthony Wells charts fifty years of change, turmoil, intense challenges, successes and failures, and never-ending abiding UK-US and Five Ey es relationships. He traces the development of institutions that he firmly believes have sustained and indeed may have saved the free world, Western democracies and their allies from those ill disposed to the value system and culture of our nations. More than a chronology of the UK-US intelligence community during this fifty-year period, it is also a personal insight into key relationships and how the abiding strength of the US and the UK and its Five Eyes allies relationships. The author has relied on his own extensive unclassified collection of papers, personal notes, diaries, as well as his family library for source material to create this book. ...Show more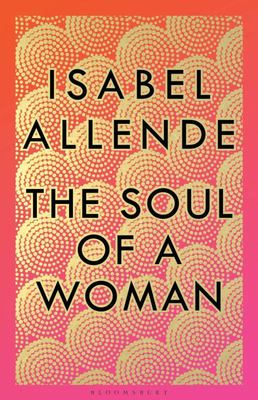 $24.99
NZD
Category: Political/World | Reading Level: very good
The wise, warm, defiant new book from literary legend Isabel Allende a meditation on power, feminism and what it means to be a woman. 'When I say that I was a feminist in kindergarten, I am not exaggerating.' As a child, Isabel Allende watched her mother, abandoned by her husband, provide for her three small children. As a young woman coming of age in the late 1960s, she rode the first wave of feminism. She has seen what has been accomplished by the movement in the course of her lifetime. And over the course of three marriages, she has learned how to grow as a woman while having a partner, when to step away, and the rewards of embracing one's sexuality. So what do women want? To be safe, to be valued, to live in peace, to have their own resources, to be connected, to have control over their bodies and lives, and above all, to be loved. On all these fronts, there is much work to be done, and this book, Allende hopes, will 'light the torch of our daughters and granddaughters with mine. They will have to live for us, as we lived for our mothers, and carry on with the work still left to be finished.'   ...Show more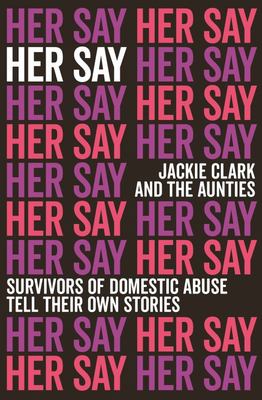 $35.00
NZD
Category: Political/World
In 2012, Jackie Clark launched The Aunties, a grassroots charity helping women to rebuild their lives after a period of trauma. She quit her job, turning her back on her comfortable life, to focus on The Aunties full-time, becoming Aunty in Charge and assisting hundreds of women with material needs and emotional support. Jackie has long dreamed of a publication that gives these women a voice. This powerful new book features the stories of a number of very different New Zealand women, told their way. The collected stories chart their narrators' lives and personal histories, through the lens of having lived with - and escaped - an abusive partner. Her Sayis spoken from the heart, uncompromising but offering hope, redemption, personal triumph. It's a book for all women, showing how owning our stories gives us the power to write daring new endings. It will challenge, illuminate, and empower readers - not to mention the storytellers themselves. ...Show more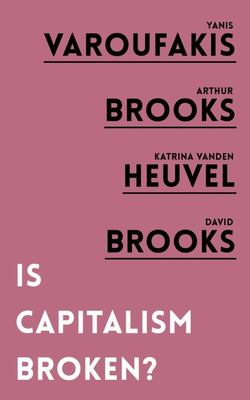 Is Capitalism Broken?
by Yanis Varoufakis (Author) , Arthur Brooks (Author) , Katrina vanden Heuvel (Author) , David Brooks (Author
$18.99
NZD
Category: Political/World
'We need to organise politically to defend the weak, empower the many and prepare the ground for reversing the absurdities of capitalism.' - Yanis Varoufakis 'Capitalism over the past twenty-five years has been an incredible moral good.' - David Brooks There is a growing belief that the capitalist syste m no longer works. Inequality is rampant. The environment is being destroyed for profits. In some western nations, life expectancy is even falling. Political power is wielded by wealthy elites and big business, not the people. But for proponents of capitalism, it is the engine of progress, not just making all of us materially better off, but helping to address everything from women's rights to political freedoms. We seem to stand at a crossroads- do we need to fix the system as a matter of urgency, or would it be better to hold our nerve? ...Show more
$26.99
NZD
Category: Political/World
From brilliant young polymath Andrew Rader--an MIT-credentialed scientist, popular podcast host, and SpaceX mission manager--an "engaging" (Tim Marshall, New York Times bestselling author) chronicle showcasing our human desire to continually explore new and uncharted territory, from civilization's earli est days to interstellar travel.   For the first time in history, the human species has the technology to destroy itself. But having developed that power, humans are also able to leave Earth and voyage into the vastness of space. After millions of years of evolution, we've arrived at the point where we can settle other worlds and begin the process of becoming multi-planetary. How did we get here? What does the future hold for us?   Divided into four accessible sections, Beyond the Known examines major periods of discovery and rediscovery, from Classical Times, when Phoenicians, Persians, and Greeks ventured forth; to The Age of European Exploration, which saw colonies sprout on nearly every continent; to The Era of Scientific Inquiry, when researchers developed new tools for mapping and traveling farther; to Our Spacefaring Future, which unveils plans currently underway for settling other planets and, eventually, traveling to the stars.   A Mission Manager at SpaceX with a lively voice, Andrew Rader is at the forefront of space exploration. As a gifted historian, Rader, who has won global acclaim for his stunning breadth of knowledge, is singularly positioned to reveal the story of human exploration that is also the story of scientific achievement. Told with an infectious zeal for traveling seeking new horizons, Beyond the Known is "an astute--and highly flattering--view of human aspirations" (Kirkus Reviews). ...Show more