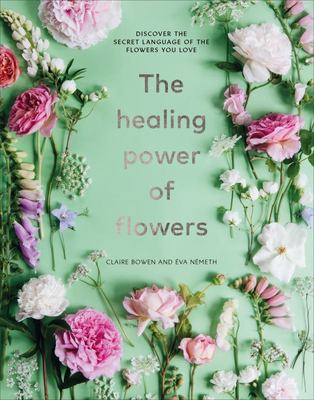 $37.00
NZD
Category: Gardening
Live life in full bloom.This beautiful book features your favourite flowers grouped by their purpose - for love, for joy, for luck, for calm, to console, and to celebrate. Discover their traditional meanings, holistic benefits, and when flowers are in season so that they can be sourced locally with a mi nimal carbon footprint.By creating thoughtful personal bouquets or choosing a flower for its meaning, its natural energy, or holistic property, you can bring the benefits of the natural world back into your home, your workplace, and into the lives of loved ones.Find out why you should give Foxgloves to celebrate a new job, Lilacs for joy, or Chrysanthemums for luck, and become fluent in the secret language of flowers. ...Show more
$19.99
NZD
Category: Gardening | Series: Macmillan Collector's Library
A delightful companion for all those with a love for gardens and for the very best garden writing. Acclaimed author Elizabeth Jane Howard said she would certainly have been a gardener had she not become a writer first. In Green Shades: An Anthology of Plants, Gardens and Gardeners, first published in 1 991, she brings together a diverse and fascinating selection of gardening writing spanning the centuries, the seasons and the species.The contents are eclectic and wide ranging, practical as well as lyrical - she pays homage to the great English landscape artists of the eighteenth century and to the great women gardeners such as Vita Sackville West. There's advice from Pliny on how walnuts can be used to dye hair and Joseph Addison encourages blackbirds to gorge on his cherry trees. Linking the numerous extracts is Elizabeth Jane Howard's perceptive and highly personal commentary which skilfully leads the reader from one subject to the next.Part of the Macmillan Collector's Library, a series of stunning, pocket sized classics with ribbon markers. These beautiful books make perfect gifts or a treat for any book lover. ...Show more
$49.99
NZD
Category: Gardening | Series: Floret Ser.
Grow and arrange breathtaking dahlias to enhance every occasion. In this luxe compendium, world-renowned flower farmer and floral designer Erin Benzakein reveals all the secrets to cultivating gorgeous dahlias. These coveted floral treasures come in a dazzling range of colours, sizes, and forms, with en ough variety for virtually every garden space and personal preference, making them one of the most beloved flowers for arrangements. In these pages, readers will discover expert advice for planting, harvesting, and arranging garden-fresh dahlias, including a simple-to-follow overview of the dahlia classification system, an A-Z guide with photos and descriptions of more than 350 varieties, and step-by-step how-tos for designing show-stopping dahlia bouquets that elevate any occasion. Full of expert wisdom and overflowing with hundreds of lush photographs, Discovering Dahlias is an essential resource for gardeners and a must-have for anyone who loves flowers. ...Show more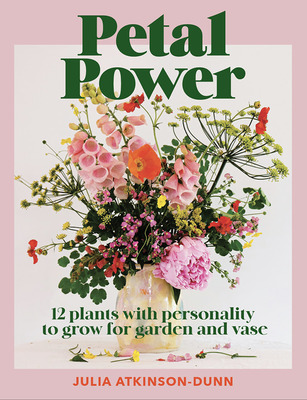 $45.00
NZD
Category: Gardening
Petal Power is written in reflection of Julia Atkinson-Dunn's own adventure as a beginner gardener, sharing a fun selection of flowering plants that can be grown in her homeland of New Zealand. It's the friendly volume she wished she could have got her hands on while still sussing out her perennials fro m her annuals. In addition to 12 plant profiles tested and photographed in her own garden, the book helpfully demystifies garden lingo and offers ideas for homegrown seasonal arrangements. The result is an invaluable guide, encouraging new gardeners to experiment further with confidence. ...Show more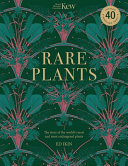 $79.99
NZD
Category: Gardening
Rare Plants explores what makes the world's rarest plants so exceptional, and by what means they have become so scarce, telling the story of 40 rare and endangered species through exquisite botanical artworks sourced from the archives of the Royal Botanic Gardens, Kew. Accompanied by illuminating and au thoritative text, the book is presented alongside 40 frameable art prints and encased in a collector's box. Some of the most beautiful, useful and fascinating plants in the world are also the most uncommon, and have drawn the fascination of plant hunters, botanists, scientists and gardeners for centuries. This rarity, combined with pressures from humankind's impact on the planet, has brought many of these species to the point of crisis. In a race against time to conserve the world's plant biodiversity, organizations such as Kew are deploying incredible science to save our rare and threatened plants. Cutting-edge genomics reveals new species, distribution modelling directs us to outlying plant populations, while drone and satellite data highlight the speed at which species are declining. This vital information informs which habitats should be protected and prioritizes plant conservation programmes. Rare Plants finds hope among the challenges, and exhibits the role of botanic gardens in conservation across the globe. ...Show more
$32.99
NZD
Category: Gardening
Humans and the world around us have been governed by the waxing and waning of the moon since the planet came into being. Over the centuries different civilisations have embraced the natural cycles which our moon dictates, and so lunar gardening has been around for as long as man has pulled food from the soil; once practised bythe Incas and Native Americans, this tried and trusted method has been largely forgotten. John Harris, head gardener at Tresillian Estate in Cornwall, has been gardening using the power of the moon for over forty years. The methods he uses can be implemented anywhere, you do not need fancy tools, expensive seeds or substantial acreage, but instead, given time, patience and care, the results can be breathtaking. This is gardening at its most natural and organic, free from pesticides and unnecessary interference. Moon Gardening allows the soil and plants to thrive, giving nature the chance to do what it does best. The Natural Gardener charts John's story from a rudderless young lad in a Cornish village to being charged with the salvation of the long-neglected gardens at Tresillian. As he shares with his readers exactly how to go about following the sesimple and natural principles, he imparts his abundance of horticultural knowledge from years spent working in harmony with the soil, providing a timely link back to nature and the reassuring regularity of the seasons. ...Show more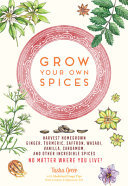 $36.99
NZD
Category: Gardening
Grow Your Own Spices shows gardeners of all skill levels how to grow their own spices, including ginger, turmeric, saffron, cumin, and many more.
$49.99
NZD
Category: Gardening
Featuring 20 gardens that showcase inspiring solutions to landscaping in limited spaces to maximum effect, this book displays elegant structured gardens, whimsical retreats, verandahs and balconies, potages brimming with edibles and subtropical hideaways. With more than 300 photographs that capture the essence of the gardens, landscaping features and plants used, this is a book that is both inspiring and practical. From a 1960's gem designed by famous architect Sir Miles Warren for his inner city apartment and office to a new rooftop garden and another planted with only edibles, this book shows a diversity of responses to spatial constraints. Many gardens have water features, most don't have lawns and a couple of gardeners have created little havens on the berms outside their homes. Extended captions, pull-out boxes and bullet-point solutions with lots of tips and plant suggestions from each gardener conveys information in an accessible manner. ...Show more
$39.99
NZD
Category: Gardening
Floriography is a full-colour guidebook to the historical uses and secret meanings behind an impressive array of flowers and herbs. The book explores the coded significances associated with various blooms, from flowers for a lover to flowers for an enemy. The language of flowers was historically used as a means of secret communication. It soared in popularity during the 19th century, especially in Victorian England and the U.S., when proper etiquette discouraged open displays of emotion. Mysterious and playful, the language of flowers has roots in everything from the characteristics of the plant to its presence in folklore and history. Researched and illustrated by popular artist Jessica Roux, this book makes a stunning display piece, conversation-starter, or thoughtful gift. ...Show more
$39.99
NZD
Category: Gardening
How to grow your own food in the smallest spaces - in pots on balconies, courtyards and windowsills Increasingly people are keen to grow some of their own food, giving them fresh, delicious and healthy ingredients right on their doorstep. Homegrown food also means reduced food miles and packaging, and r eminds us where food comes from and how plants grow.With backyards shrinking and more people living in apartments, we need to find a range of fruit, vegies and herbs that will grow and thrive in small spaces.Whether you love lush leafy greens, tangy citrus, crunchy carrots or vine-ripened tomatoes, there are lots of edible plants that can be grown in pots, hanging baskets and vertical gardens on sunny balconies, verandas, courtyards and windowsills, opening up the wonderful world of homegrown to everyone. This book provides the best information on which edible plants to grow in pots and how to care for them, no matter what your skill level. With loads of glorious photographs for inspiration, it puts 'patio to plate' within reach of everyone, whatever their gardening space. ...Show more
American Gardens
by Derry Moore (Photographer); Monty Don
$100.00
NZD
Category: Gardening
Monty Don, Britain's treasured horticulturalist, and renowned photographer Derry Moore explore iconic and little-known gardens throughout America.   For years, Britain's much-loved gardener Monty Don has been leading us down all kinds of garden paths to show us why green spaces are vital to our wellbein g and culture. Now, he travels across America with celebrated photographer Derry Moore to trace the fascinating histories of outdoor spaces which epitomize or redefine the American garden. In the book, which complements the BBC television series, they look at a variety of gardens and outdoor spaces at the center of American history including the slave garden at Thomas Jefferson's Monticello estate, Longwood Gardens in Delaware, and Middleton Place in South Carolina. Together, they visit verdant oases designed by modernist architects such as Richard Neutra. They delve into urban outdoor spaces, looking at New York City's Central Park, Lurie Garden at the southern end of Millennium Park in Chicago, and the Seattle Spheres. Derry Moore gives his unique perspective on gardens across the United States, including several not featured in the TV series. These include unpublished photographs of Bob Hope's Palm Springs home and garden of renowned architect Frank Lloyd Wright. Featuring luscious photography and Don's engaging commentary, this book will leave you with a richer understanding of how America's most important gardens came to be designed. ...Show more
$65.00
NZD
Category: Gardening | Reading Level: very good
Paul Bangay's celebrated Victorian property, Stonefields, has now been under his expert care for 15 years. Today, his vision is complete and the garden is mature and more beautiful than ever. In this new book, Paul takes the reader through the changing seasons to highlight different aspects of the garde n and the trusted design and planting principles he has applied at Stonefields. From the vibrant autumn colours in the woodland, to the jubilant flowering of the crab apple trees in October and the harvesting of vegetables in the summer, this is a delightful and exquisitely photographed journey through the garden that tells the story of its evolution since The Garden at Stonefields was published in 2013. Sharing practical advice, too, Paul explains the gardener's essential quarterly tasks as well as his favourite and recommended plants for each season. But this is also a beautiful book of reflection on a much-loved garden to which a gardener has dedicated many years of time and care. Looking back on all he has achieved in this treasured space, Paul muses on creativity, achievements and disappointments, the human connection to the changing Australian landscape and the inevitabilities of change and the passage of time. More than just an intimate tour around Stonefields today, this book is an invitation to reflect on the meaning and rich rewards of gardening itself.   ...Show more