$49.99
NZD
Category: Travel | Series: Lonely Planet Ser.
Revealing the best of Lonely Planet's travel photography from across the globe, this pictorial does more than display beautiful photographs of classic scenes and locations. Our photographers in their words share the backstories of how they got the perfect shot, making this an inspirational and illuminat ing photography book for every kind of traveller.Featuring over 200 photographs from renowned photographers such as Philip Lee Harvey and Jonathan Gregson, discover the stories behind what makes a good photo and exactly how each photograph was taken. From off-the-map locations barely touched by tourism to iconic cityscapes and UNESCO World Heritage Sites, be transported on a photographic journey all around the world. From the Temples of Angkor to the enchanting Faroe Islands, no corner of the world will be left unturned.This must-have pictorial book is a celebration of classic travel photography and the stories behind the images; get inspired to escape.About Lonely Planet: Lonely Planet is a leading travel media company and the world's number one travel guidebook brand, providing both inspiring and trustworthy information for every kind of traveller since 1973. Over the past four decades, we've printed over 145 million guidebooks and grown a dedicated, passionate global community of travellers. You'll also find our content online, on mobile, video and in 14 languages, 12 international magazines, armchair and lifestyle books, eBooks, and more.   ...Show more
$45.00
NZD
Category: Travel
The widespread Covid-19 lockdown of Spring and Summer 2020 that had millions of people confined to their homes made for remarkable photographs around the globe. Silent Cities brings together lockdown pictures from more than 60 cities--all exceptional snapshots of otherwise densely crowded spaces. Free o f people, traffic, and much of the habitual advertising we are used to, the aesthetic qualities of each place become more visible: the symmetry of a square or boulevard, the harmony of a facade, the beauty of an empty beach. A document of an extraordinary and challenging period, Silent Cities also offers us the visual space to imagine a better future. ...Show more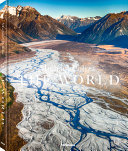 $140.00
NZD
Category: Travel
Michael Poliza is more than a seasoned globetrotter who has traveled through almost 170 countries. He is also a collector of the world, always on the lookout for breathtaking landscapes, remote regions, and intact nature reserves. With his camera ever on hand, Poliza does not only want to experience the beauty of the planet, but also to make it accessible to all. In his two great books, Africa and Eyes over Africa, as well as his single volumes on South Africa, Kenya, and Namibia, Poliza opened our eyes to the diversity of the African continent. In AntArctic, the WWF ambassador created a sensitive double portrait of the polar regions. And in his characteristic aerial photographs, he even opened up new perspectives on well-known places like Mallorca. In this trade edition of The World, Poliza opens his digital treasure chest to reveal previously unpublished images from all seven continents. Like a true photographic world tour, we travel with him to Australia and New Zealand, to Vietnam and Myanmar, to the west of the USA and north to Canada, to the Galapagos Islands and Bolivia, across the Antarctic and the many lands of Africa. No matter how different the regions he explores, the photographer always captures extraordinary images, instilling both the beauty of our planet and an urgent need to protect the natural world. SELLING POINTS: A photographic tribute to our planet in 200 captivating and immersive images. Original XXL edition hailed by The Guardian as "this year's outstanding travel book". A spectacular book for all those who love travel, photography, and the natural environment. 220 colour photographs ...Show more
$39.99
NZD
Category: Travel | Series: Trails Ser.
Get a taste of Australia and New Zealand with these 40 gourmet weekends. Each trail features a blend of food producers, farmers markets, restaurants and cafes, wineries and breweries, all combining to create a weekend-long itinerary that is not only a delicious taste experience but also shines a light o n local food culture, specialties and traditions.Gourmet Trails - Australia & New Zealand is perfect for travel enthusiasts and foodies. It includes detailed itineraries recommending the most interesting stops, the best places to stay and, of course, where to eat along 40 weekend-long trails.Food writers offer personal recommendations for the best farmers markets, restaurants, and food producers. We'll help you understand a place, its people and their traditions through the food that's made there.For foodies looking for inspiration for their next weekend away and ideas for new cuisines to taste and share, Gourmet Trails - Australia and New Zealand will be the source of many happy faces and full stomachs!     ...Show more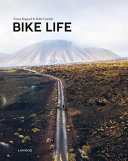 $115.00
NZD
Category: Travel
Discover various bicycle tours throughout Europe, North America and Central Asia With beautiful photographs, personal anecdotes and practical advice to organize your own trip A visual invitation to discover breath-taking scenery and meet new people Tristan and Bel n share their advice and personal exper iences with bike traveling Includes numerous short stories that appeal to one's imagination For the travel and adventure enthusiasts: Bike Life shares the story of Tristan and Bel n's adventures on various bicycle tours throughout Europe, North America and Central Asia. A book full of beautiful photographs and personal anecdotes, advice, and the many things they learned while being on the road. The book breathes adventure, but also bursts with interesting tips on how to plan your own bicycle tour, and provides some recommended routes. The book also provides an answer on the most commonly asked questions and concerns surrounding this exciting way of exploring the world, and gives inspiration to go out and pedal to a new place. ...Show more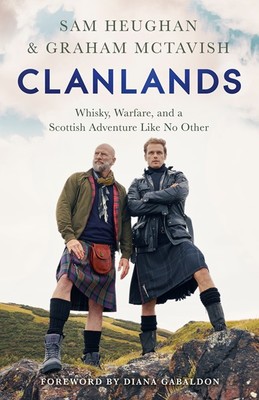 $34.99
NZD
Category: Travel
From their faithful camper van to boats, kayaks, bicycles, and motorbikes, join stars of Outlander, Sam and Graham on a road trip with a difference, as two Scotsmen explore a land of raw beauty, poetry, feuding, music, history, and warfare. Unlikely friends Sam and Graham begin their journey in the hea rt of Scotland at Glencoe and travel from there all the way to Inverness and Culloden battlefield, where along the way they experience adventure and a cast of highland characters. In this story of friendship, finding themselves, and whisky, they discover the complexity, rich history and culture of their native country. ...Show more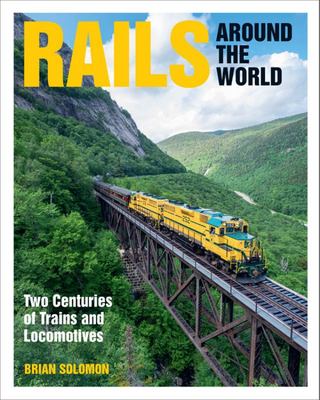 $69.99
NZD
Category: Travel
Rails Around the World is a visually glorious history depicting trains and locomotives at work in scenic locations throughout North America, Europe, and Asia.  
Chernobyl: a Stalkers' Guide
by Darmon Richter; Damon Murray (Editor); Stephen Sorrell (Editor)
$55.00
NZD
Category: Travel
Since the first atomic bomb was dropped, humankind has been haunted by the idea of nuclear apocalypse. That nightmare almost became reality in 1986, when an accident at the USSR's Chernobyl Nuclear Power Plant triggered the world's worst radiological crisis. The events of that night are well documented - but history didn't stop there. Chernobyl, as a place, remains very much alive today.In Chernobyl: A Stalkers' Guide, researcher Darmon Richter journeys into the contemporary Exclusion Zone, venturing deeper than any previously published account. While thousands of foreign visitors congregate around a handful of curated sites, beyond the tourist hotspots lies a wild and mysterious land the size of a small country. In the forests of Chernobyl, historic village settlements and Soviet-era utopianism have lain abandoned since the time of the disaster - overshadowed by vast, unearthly mega-structures designed to win the Cold War.Richter combines photographs of discoveries made during his numerous visits to the Zone with the voices of those who witnessed history - engineers, scientists, police and evacuees. He explores evacuated regions in both Ukraine and Belarus, finding forgotten ghost towns and Soviet monuments lost deep in irradiated forests. He gains exclusive access inside the most secure areas of the power plant itself, and joins the 'stalkers' of Chernobyl as he sets out on a high-stakes illegal hike to the heart of the Exclusion Zone. ...Show more
Mystical Places
by Sarah Baxter; Amy Grimes (Illustrator)
$32.99
NZD
Category: Travel | Series: Inspired Traveller's Guides
Journey to the worlds most enigmatic and magical destinations with this charming guide, full of folklore, unworldly mysteries and far-flung fairy tale locales.   Discover 25 mystical destinations from around the globe in this enchanting guide full of magic, folklore and exquisitely beautiful places. S eeking a transcendent travel experience? Take a magical pilgrimage to Alfaborg, the City of Elves; marvel at the otherworldly splendour of Xandadu, the heart of a lost dynasty; and discover the gateway to the afterlife in the Alepotrypa Cave. In these pages we meet mythical kings, explore sacred summits and enchanted architecture, and find a cast of giants, ghosts, golems and sea creatures. Filled with beautifully bewitching illustrations, this guide aims to transport you, in the comfort of your own armchair, to sacred and mystical spots, digging into their legends and evoking their supernatural essence. Each book in the 'Inspired Travellers Guide' series offers readers a fascinating, informative and charmingly illustrated guide to must-visit destinations round the globe. Titles include Spiritual Places, Literary Places, Hidden Places and Mystical Places. ...Show more
$39.99
NZD
Category: Travel
35 trips that highlight some of the most interesting, scenic and rewarding railway journeys in Australia and New Zealand. They include the renowned long-distance journeys, such as The Indian Pacific in Australia that takes travellers on a three-day trip from Perth to Sydney or the The Northern Explorer in New Zealand's North Island that stretches from Wellington to Auckland, as well as those that traverse stunning scenery, such as New Zealand's TranzAlpine train or the Spirit of the Outback in Australia. There are also routes on which restored steam locomotives operate and other lines included for the wonder of their engineering. Trains are a great way to travel in these countries, taking you at ground level past superb scenery that often cannot be seen by any other means of transport. David Bowden's entertaining text describes the route, the major features of interest along the way and any special technical details about the locomotive or the track. ...Show more
$49.99
NZD
Category: Travel | Series: Lonely Planet Ser.
There's something purely magical about being in nature; it transforms us, it renews us. Yet, in a world where high rises, dense population and technology have become virtually inescapable, immersing oneself in nature is seemingly out-of-reach. Lonely Planet's Natural World invites you to reconnect with nature in this sweeping look at the cultural, ecological and historical significance of our world's remaining natural places.The natural world is not as far away as you may believe. In each chapter we explore one specific environment and show you places around the world where you can immerse yourself under a canopy of leaves, quiet your mind amongst sparkling snow, and refresh your senses to a soundtrack of crashing waves. We've also included excerpts from nature writers such as John Muir to help illuminate your sense of place throughout history, and easy-to-follow activities, like "how-to-forest-bathe," to provide inspiration for when you arrive.Nature is a precious resource; not for what we can take from it, but for what we can learn from it. The natural places in this book are in danger from a plethora of human-created threats. While this book is a celebration of these spaces, it is also meant to impart their value and importance, and calls on readers to protect such places. Discover how to absorb the benefits of nature while preserving these environments for future generations.   ...Show more