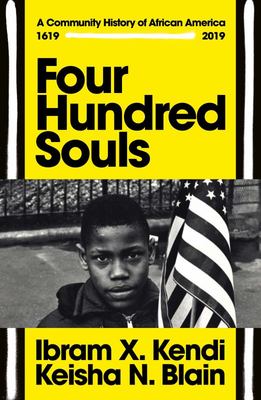 $40.00
NZD
Category: History
An epoch-defining history of African America, the first to appear in a generation, Four Hundred Souls is a chronological account of four hundred years of Black America as told by ninety of America's leading Black writers. Curated by Ibram X. Kendi, author of the number one bestseller How To Be an Antira cist, and fellow historian Keisha N. Blain, Four Hundred Souls begins with the arrival of twenty enslaved Ndongo people on the shores of the British colony in mainland America in 1619, the year before the arrival of the Mayflower. In eighty chronological chapters, the book charts the tragic and triumphant four-hundred-year history of Black American experience in a choral work of exceptional power and beauty. Contributors include some of the best-known scholars, writers, historians, journalists, lawyers, poets and activists of contemporary America who together bring to vivid life countless new facets to the drama of slavery and resistance, segregation and survival, migration and self-discovery, cultural oppression and world-changing artistic, literary and musical creativity. In these pages are dozens of extraordinary lives and personalities, rescued from the archives and restored to their rightful place in America's narrative, as well as the ghosts of millions more. Four Hundred Souls is an essential work of story-telling and reclamation that redefines America and changes our notion of how history is written. ...Show more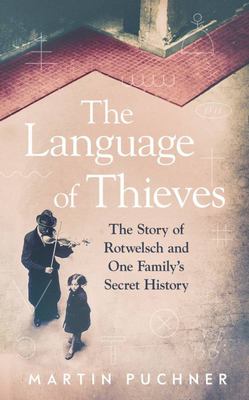 $39.99
NZD
Category: History
The story of the secret language of Central Europe and its legacy on the author's hidden Nazi family history, from the author of The Written World.
$24.00
NZD
Category: History
***By the No. 1 Sunday Times bestselling author of THE FIVE*** 'A fascinating expose of the seamy side of eighteenth century life' MAIL ON SUNDAY 'Rubenhold's pages practically reek with smelly, pox-ridden Georgian Soho' GUARDIAN ------------------------------------------------------- In 1757, a down-a nd-out Irish poet, the head waiter at the Shakespear's Head Tavern in Covent Garden, and a celebrated London courtesan became bound together by the publication of a little book: Harris's List of Covent Garden Ladies. This salacious work - detailing the names and 'specialities' of the capital's prostitutes - became one of the eighteenth century's most scandalous bestsellers. Yet beyond its titillating passages lies a glimpse into the lives of those who lived and died by its profits - a tragicomic opera of the Georgian era, motivated by poverty, passionate love, aspiration and shame. In this modern and visceral narrative, historian Hallie Rubenhold reveals the story behind Harris's List of Covent Garden Ladies, and the legion of ordinary women whose lives in the sex trade history has chosen to ignore. 'Scrupulously researched' DAILY TELEGRAPH 'Crackles with drama and tension' GUARDIAN 'Compelling and ingenious' INDEPENDENT   WHAT READERS ARE SAYING: 'This book is an absolute 'must'-read for any person interested in English social history' 5 **** 'Fascinating' 5 **** 'Brilliant. Full of intelligent insight which brings this period to vibrant life' 5 **** ...Show more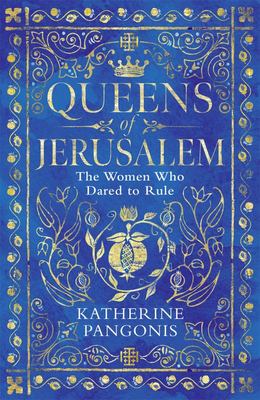 $38.00
NZD
Category: History
Debut by an exciting young narrative historian - a revisionist history of Medieval Palestine In 1187 Saladin's armies besieged the holy city of Jerusalem. He had previously annihilated Jerusalem's army at the battle of Hattin, and behind the city's high walls a last-ditch defence was being led by an un likely trio - including Sibylla, Queen of Jerusalem. They could not resist Saladin, but, if they were lucky, they could negotiate terms that would save the lives of the city's inhabitants. Queen Sibylla was the last of a line of formidable female rulers in the Crusader States of Outremer. Yet for all the many books written about the Crusades, one aspect is conspicuously absent: the stories of women. Queens and princesses tend to be presented as passive transmitters of land and royal blood. In reality, women ruled, conducted diplomatic negotiations, made military decisions, forged alliances, rebelled, and undertook architectural projects. Sibylla's grandmother Queen Melisende was the first queen to seize real political agency in Jerusalem and rule in her own right. She outmanoeuvred both her husband and son to seize real power in her kingdom, and was a force to be reckoned with in the politics of the medieval Middle East. The lives of her Armenian mother, her three sisters, and their daughters and granddaughters were no less intriguing. The lives of this trailblazing dynasty of royal women, and the crusading Queen Eleanor of Aquitaine, are the focus of Katherine Pangonis's debut book. In QUEENS OF JERUSALEM she explores the role women played in the governing of the Middle East during periods of intense instability, and how they persevered to rule and seize greater power for themselves when the opportunity presented itself. ...Show more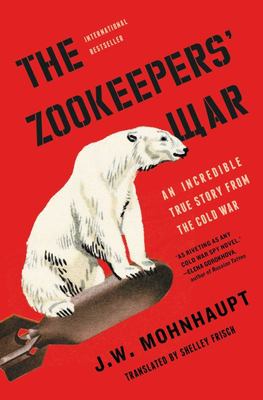 $32.99
NZD
Category: History
The unbelievable true story of the Cold War's strangest proxy war, fought between the zoos on either side of the Berlin Wall. "The liveliness of Mohnhaupt's storytelling and the wonderful eccentricity of his subject matter make this book well worth a read." --Star Tribune (Minneapolis) Living in West Berlin in the 1960s often felt like living in a zoo, everyone packed together behind a wall, with the world always watching. On the other side of the Iron Curtain, East Berlin and its zoo were spacious and lush, socialist utopias where everything was perfectly planned... and then rarely completed. Berlin's two zoos in East and West quickly became symbols of the divided city's two halves. So no one was terribly surprised when the head zookeepers on either side started an animal arms race--rather than stockpiling nuclear warheads, they competed to have the most pandas and hippos. Soon, state funds were being diverted toward giving these new animals lavish welcomes worthy of visiting dignitaries. West German presidential candidates were talking about zoo policy on the campaign trail. And eventually politicians on both side of the Wall became convinced that if their zoo proved to be inferior, that would mean their country's whole ideology was too. A quirky piece of Cold War history unlike anything you've heard before, The Zookeepers' War is an epic tale of desperate rivalries, human follies, and an animal-mad city in which zookeeping became a way of continuing politics by other means. ...Show more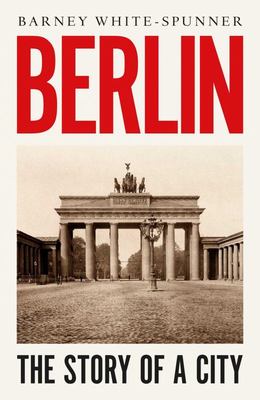 $37.99
NZD
Category: History
There is a particular frisson about Berlin, a combination of excitement, anticipation, nervousness and the unexpected. Through all its life it has been a city of tensions. Its position, on the frontier of Europe, on the 'Mark', where Christianity met paganism, where the Huns met the Slavs, where Europe met Russia and where fertile land met the sands, swamp and forests of Pomerania and Prussia, gave Berlin a geographical tension. It was also long a city of religious tension, between a largely Lutheran people and a Calvinist government. In the nineteenth-century political tension became acute between a city that was increasingly democratic, home to Marx and Hegel, and one of the most autocratic regimes in Europe. Artistic tension, between free thinking and liberal movements, once championed by monarchs like Frederick the Great, started to find themselves in direct contention with the formal, some would say stultifying, official culture. Underlying all this was the ethnic tension, between multi-racial Berliners and the Prussians; Berlin may have been the capital of Prussia but it was never a Prussian city.   Then there is war. Few European cities have suffered from war as Berlin has. It has been sacked by the Hapsburg armies and the Swedes in the 30 Years War; by the Austrians and the Russians in the eighteenth century; by the French, with great violence, for nearly eight years in the early nineteenth century; by the Russians again in 1945 and subsequently occupied, more benignly, by the Allied Powers from 1945 until 1994. Nor can many cities boast such a diverse and controversial number of international figures. Apart from the Electors, Kings and Kaisers, several of whom like The Great Elector and Frederick the Great are deservedly international figures in their own right, with accompanying statesmen like Bismarck, a cast that boasts Schinkel and Gropius; Hegel and Marx; Mahler and Hoffman; Dietrich and Bowie; Lieberman and Köllwitz; Isherwood, Brecht, Wolf and Mann gives Berlin a cultural history that is as varied as it was ground-breaking.   In the story of Berlin also lies at least part of the answer to one of the greatest enigmas of the twentieth century. How could a people as civilised, ordered and religious as the Germans support first a Kaiser and then the Nazis in inflicting such misery on Europe? Berlin was never as supportive of the Kaiser in 1914 as the rest of Germany; it was the revolution in Berlin in 1918 that lead to his abdication and Germany suing for peace. Nor was it as supportive of Hitler, being home to much of the opposition to the Nazis, although paradoxically Berlin suffered more than any other German city from Hitler's war. In unwrapping the story of Berlin it is possible to find at least a partial answer to this puzzling question which lies partially in the unique, curiously un-Germanic tradition of its capital city.   ...Show more
$9.99
NZD
Category: History | Series: Collins Classics Ser.
HarperCollins is proud to present its incredible range of best-loved, essential classics. No man can live a happy life, or even a supportable life, without the study of wisdom Lucius Annaeus Seneca (4 BC-AD 65) is one of the most famous Roman philosophers. Instrumental in guiding the Roman Empire unde r emperor Nero, Seneca influenced him from a young age with his Stoic principles. Later in life, he wrote Epistulae Morales ad Lucilium, or Letters from a Stoic, detailing these principles in full. Seneca's letters read like a diary, or a handbook of philosophical meditations. Often beginning with observations on daily life, the letters focus on many traditional themes of Stoic philosophy, such as the contempt of death, the value of friendship and virtue as the supreme good. Using Gummere's translation from the early twentieth century, this selection of Seneca's letters shows his belief in the austere, ethical ideals of Stoicism - teachings we can still learn from today. ...Show more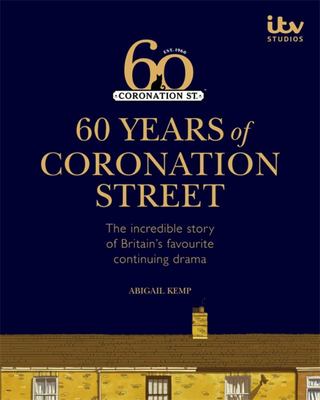 $49.99
NZD
Category: History
Everything you need to know about Britain's longest-running and most popular soap is found here in this impressive book. Celebrating 60 years since the show's creation, this book is an exhaustive, compelling and entertaining history packed full of features and long forgotten imagery. It takes you throu gh every year in a unique timeline that highlights key plot lines, significant production events, together with an impressive amount of photography. You'll discover features on characters, famous actors, royal visits, births, deaths, marriages and murders, together with interviews with key actors, producers and production staff. There are even QR codes so not only can you read about iconic scenes, but you can view them as well. A special section on the show's creator Tony Warren, shows how the programme evolved from page to screen and is illustrated with rare imagery and artefacts from his own archive. There are even special gatefold pages that open out showing how the set has developed over the years and family trees of the major characters so you can see the complex web of relations for the likes of the Barlows and the Platts. 60 Years of Coronation Street will be the ultimate celebration of a show that's shaped British television and prove to be the 'must-have' gift for every Corrie fan. ...Show more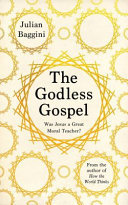 $32.99
NZD
Category: History
Do Jesus's teachings add up to a coherent moral system, still relevant today? From the Sunday Times bestselling author of How the World Thinks.
$45.00
NZD
Category: History
How the human history of conflict has transformed the world we live in - for good and evil. The time since the Second World War has been seen by some as the longest uninterrupted period of harmony in human history: the 'long peace', as Stephen Pinker called it. But despite this, there has been a milita ry conflict ongoing every year since 1945. The same can be said for every century of recorded history. Is war, therefore, an essential part of being human?  In War, Professor Margaret MacMillan explores the deep links between society and war and the questions they raise. We learn when war began - whether among early homo sapiens or later, as we began to organise ourselves into tribes and settle in communities. We see the ways in which war reflects changing societies and how war has brought change - for better and worse.  Economies, science, technology, medicine, culture: all are instrumental in war and have been shaped by it - without conflict it we might not have had penicillin, female emancipation, radar or rockets. Throughout history, writers, artists, film-makers, playwrights, and composers have been inspired by war - whether to condemn, exalt or simply puzzle about it. If we are never to be rid of war, how should we think about it and what does that mean for peace? ...Show more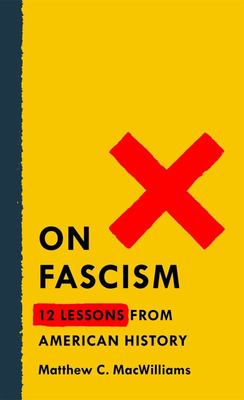 $27.99
NZD
Category: History
An expert on American authoritarianism offers a searing rebuke of the exceptional narrative that dominates our understanding of US history. In 12 lessons, Matthew C. MacWilliams'On Fascismexposes the divisive rhetoric, strongman tactics, violent othering, and authoritarian attitudes that course through American history and compete with our egalitarian, democratic aspirations.Trumpism isn't new, but rooted in our refusal to come to terms with this historical reality. The United States of Lyncherdom, as Mark Twain labeled America. Lincoln versus Douglas. The Chinese Exclusion Act. The Trail of Tears. The internment of Japanese-Americans. The Palmer Raids. McCarthyism. The Surveillance State. At turning points throughout history, as we aspired toward great things, we also witnessed the authoritarian impulse drive policy and win public support. Only by confronting and reconciling this past, can America move forward into a future rooted in the motto of our Republic since 1782:e pluribus unum (out of many, one). But this book isn't simply an indictment. It is also a celebration of our spirit, perseverance, and commitment to the values at the heart of the American project. Along the way, we learn about many American heroes - like Ida B. Wells, who dedicated her life to documenting the horrors of lynching throughout the nation, or the young Jewish-American who took a beating for protesting a Nazi rally in New York City in 1939. Men and women who embodied the soaring, revolutionary proclamations set forth in the Declaration of Independence and the Preamble to the Constitution. On Fascismis both an honest reckoning and a call for reconciliation. Denial and division will not save the Republic, but coming to terms with our history might. ...Show more
$39.99
NZD
Category: History
At the end of World War II, the United States dominated the world militarily, economically, and in moral standing - seen as the victor over tyranny and a champion of freedom. But it was clear - to some - that the Soviet Union was already executing a plan to expand and foment revolution around the world. The American government's strategy in response relied on the secret efforts of a newly-formed CIA. The Quiet Americans chronicles the exploits of four spies - Michael Burke, a charming former football star fallen on hard times, Frank Wisner, the scion of a wealthy Southern family, Peter Sichel, a sophisticated German Jew who escaped the Nazis, and Edward Lansdale, a brilliant ad executive. The four ran covert operations across the globe, trying to outwit the ruthless KGB in Berlin, parachuting commandos into Eastern Europe, plotting coups, and directing wars against Communist insurgents in Asia. But time and again their efforts went awry, thwarted by a combination of stupidity and ideological rigidity at the highest levels of the government - and more profoundly, the decision to abandon American ideals. By the mid-1950s, the Soviet Union had a stranglehold on Eastern Europe, the U.S. had begun its disastrous intervention in Vietnam, and America, the beacon of democracy, was overthrowing democratically-elected governments and earning the hatred of much of the world. All of this culminated in an act of betrayal and cowardice that would lock the Cold War into place for decades to come. Anderson brings to the telling of this story all the narrative brio, deep research, skeptical eye, and lively prose that made Lawrence in Arabia a major international bestseller. The intertwined lives of these men began in a common purpose of defending freedom, but the ravages of the Cold War led them to different fates. Two would quit the CIA in despair, stricken by the moral compromises they had to make; one became the archetype of the duplicitous and destructive American spy; and one would be so heartbroken he would take his own life. The Quiet Americans is the story of these four men. It is also the story of how the United States, at the very pinnacle of its power, managed to permanently damage its moral standing in the world. ...Show more