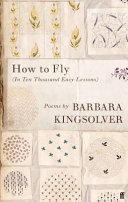 $32.99
NZD
Category: Mind/Body/Spirit
A beautifully produced gift-edition of Barbara Kingsolver's luminous poetry - to appeal to her loyal fans and fiction readers more generally.
$40.00
NZD
Category: Mind/Body/Spirit
The definitive book to help you achieve new dimensions of stress-free living from the master of modern meditation Deepak Chopra For the last 30 years, Deepak Chopra has been at the forefront of the meditation revolution in the West. Total Meditation is the culmination of his teachings, a complete explor ation of the physical, mental, relational and spiritual benefits that these profound practices can bring. With his signature clarity, Chopra guides readers on how to cultivate a clear vision, heal suffering from the mind and body and help recover who you really are. Bringing together groundbreaking new research on meditation and its benefits Total Meditation offers a daily program of meditations to help revolutionize every aspect of our lives. ...Show more
$22.99
NZD
Category: Mind/Body/Spirit
Practical illustrated toolkit to ease worry and panic by an anxiety specialist who uses it herself.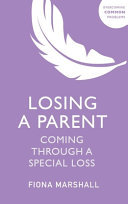 $29.99
NZD
Category: Mind/Body/Spirit | Series: Overcoming Common Problems Ser.
The death of a parent brings a special kind of grief. When a parent dies, we lose a unique connection with our roots, our past, our identity and our childhood - and we are forced to confront our own mortality. Often the practicalities of bereavement take over, leaving us unable to focus on the complex realities of this loss, or platitudes and easy answers are proferred, distracting us from the grieving process. The work of grief, in fact, can take years and may change our view of life profoundly. Losing a Parent looks at how we may find meaning in what has happened. It covers both terminal illness and sudden death, helps you to navigate feelings of abandonment, and to understand the new family dynamics after loss. It will show you how, where and when to seek further support and offer you the reassurance you need to actually get on with your life after this difficult and painful time. ...Show more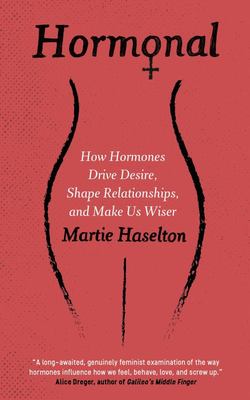 $26.99
NZD
Category: Mind/Body/Spirit
Did you know that at certain times of the month, women are inclined to dance more' Flirt more' Or that PMS may have evolved to remove boyfriends with unfit sperm' Why' Hormones. Hormones help women choose mates, produce healthy offspring, raise them successfully, and, ultimately, make better decisions. In this paradigm-shifting book, Martie Haselton explains how hormonal intelligence works both its strengths and its weaknesses and how women can track and understand their desires, fears and perceptions. By exploring the biological processes that profoundly influence our behaviour, Hormonal sets forth a radical, new understanding of women's bodies, one that sees hormonal cycles as adaptive solutions to genuine biological challenges. This book will empower women everywhere to embrace their biology. ...Show more
$36.99
NZD
Category: Mind/Body/Spirit
Jay Shetty, social media superstar and host of the #1 podcast On Purpose, distills the timeless wisdom he learned as a monk into practical steps anyone can take every day to live a less anxious, more meaningful life. Shetty writes, "I grew up in a family where you could become one of three things: a do ctor, a lawyer, or a failure. My family was convinced I had chosen option three. Instead of attending my college graduation ceremony, I headed to India to become a monk, to meditate every day for 4-8 hours and devote my life to helping others." After three years, one of his teachers told him that he would have more impact on the world if he left the monk's path to share his experience and wisdom with others. Heavily in debt, and with no recognizable skills on his resume, he moved back home to north London with his parents. Shetty reconnected with old school friends--many working for some of the world's largest corporations--who were experiencing tremendous stress, pressure, and unhappiness, and they invited Shetty to coach them on wellbeing, purpose, and mindfulness. Since then, Shetty has become one of the world's most popular influencers. In 2017, he was named in the Forbes magazine 30-under-30 for being a game-changer in the world of media. In 2018, he had the #1 video on Facebook with over 360 million views. His social media following totals over 32 million, he has produced over 400 viral videos which have amassed more than 5 billion views, and his podcast, On Purpose, is consistently ranked the world's #1 Health and Wellness podcast. In this inspiring, empowering book, Shetty draws on his time as a monk in the Vedic tradition to show us how we can clear the roadblocks to our potential and power. Drawing on ancient wisdom and his own rich experiences in the ashram, Think Like a Monk reveals how to overcome negative thoughts and habits to access the calm and purpose that lie within all of us. The lessons monks learn are profound but often abstract. Shetty transforms them into advice and exercises we can all apply to reduce stress, sharpen focus, improve relationships, identify our hidden abilities, increase self-discipline, and give the gifts we find in ourselves to the world. Shetty proves that everyone can--and should--think like a monk. ...Show more
$39.99
NZD
Category: Mind/Body/Spirit
PRE-ORDER NOW There are times when life feels like it has you cornered: financial difficulties, relationship issues, work problems, all of the above. Every one of us, at one time or another, will have to face up to the challenges that come our way. And there are two ways of meeting them: negatively, whe re blame is the answer, where other people are at fault, where you haven't been treated fairly. Or positively, where you own the situation, learn and grow from it, and become a better person at the end of it.Letting you into areas of his life he's never talked about before, in Zero Negativity, Ant will show you how to embrace failure and use it to your advantage, how to see change as the foundation of your future success, how to develop resilience, how to deal with bullies, what it means to be a positive roll model, and how to live a life with no regrets.This book will not tell you who to be, where you should live, or what job you should do. That's up to you. What this book is for, however, is to give you the tools you need to become the best possible version of yourself, to own who and what you are, and to live your life with Zero Negativity. ...Show more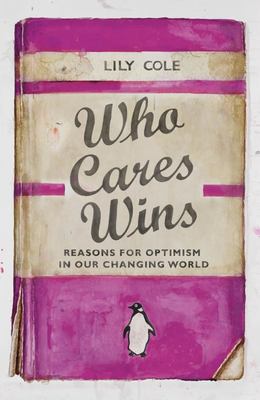 $35.00
NZD
Category: Mind/Body/Spirit
Optimism demands action. Optimism is an active choice. Optimism is not naïve and it is not impossible. We are living in an age of turmoil, destruction and uncertainty. Global warming has reached terrifying heights of severity, human expansion has caused the extinction of countless species, and Neolibera lism has led to a destructive divide in wealth and a polarisation of mainstream politics. But, there is a constructive way to meet this challenge, there is a reason to keep on fighting and there are plenty of reasons for optimism. Lily Cole has met with some of the millions of people around the world who are working on solutions to our biggest challenges and committed to creating a more sustainable and peaceful future for humanity. Exploring issues from fast fashion to fast food and renewable energy to gender equality, and featuring interviews with Stella McCartney, Sir David Attenborough, Elon Musk and Extinction Rebellion co-founder Professor Gail Bradbrook, Who Cares Wins is a beacon of hope in dark times. This book is a rousing call to action that will leave you feeling hopeful that we can make a difference. We are the ancestors of our future: a generation who will either be celebrated for their activism or blamed for its apathy. It is for us to choose optimism, to make a change and to show what is possible. ...Show more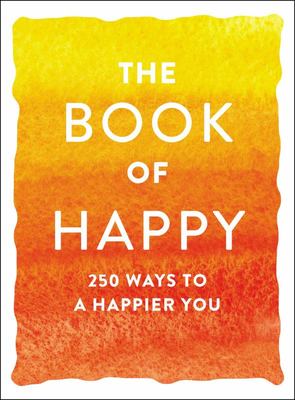 $29.99
NZD
Category: Mind/Body/Spirit
200+ fun activities, joyful quotes, relaxation techniques, and more to feel happy right now Find your happiness today There is perhaps no goal more sought after than happiness: everyone wants to live their life in comfort and peace, and pursue the things that bring them joy. But that's usually easier s aid than done Even the most cheerful person can use a little pick-me-up sometimes. While finding contentment in today's chaotic world can be a struggle, The Book of Happiness gives you what you need to find bliss, no matter the situation. The book includes over 200 entries to help you to be happy right now, from daily rituals, inspirational quotes, relaxation techniques, happiness hacks and more. With fun suggestions as varied as creating a vision board, to prioritizing yourself, to eating chocolate, you'll find something to make you smile in The Book of Happiness, no matter what has you down ...Show more
$27.99
NZD
Category: Mind/Body/Spirit
NEW YORK TIMES BESTSELLER * "From The New Yorker's beloved cultural critic comes a bold, unflinching collection of essays about self-deception, examining everything from scammer culture to reality television."--Esquire   "A whip-smart, challenging book."--Zadie Smith * "Jia Tolentino could be the Joan D idion of our time."--Vulture FINALIST FOR THE NATIONAL BOOK CRITICS CIRCLE'S JOHN LEONARD PRIZE FOR BEST FIRST BOOK * NAMED ONE OF THE TEN BEST BOOKS OF THE YEAR BY THE NEW YORK PUBLIC LIBRARY AND HARVARD CRIMSON AND ONE OF THE BEST BOOKS OF THE YEAR BY The New York Times Book Review * Time * Chicago Tribune * The Washington Post * NPR * Variety * Esquire * Vox * Elle * Glamour * GQ * Good Housekeeping * Paste * Town & Country * BookPage * Kirkus Reviews * BookRiot * Shelf Awareness Jia Tolentino is a peerless voice of her generation, tackling the conflicts, contradictions, and sea changes that define us and our time. Now, in this dazzling collection of nine entirely original essays, written with a rare combination of give and sharpness, wit and fearlessness, she delves into the forces that warp our vision, demonstrating an unparalleled stylistic potency and critical dexterity. Trick Mirror is an enlightening, unforgettable trip through the river of self-delusion that surges just beneath the surface of our lives. This is a book about the incentives that shape us, and about how hard it is to see ourselves clearly through a culture that revolves around the self. In each essay, Tolentino writes about a cultural prism: the rise of the nightmare social internet; the advent of scamming as the definitive millennial ethos; the literary heroine's journey from brave to blank to bitter; the punitive dream of optimization, which insists that everything, including our bodies, should become more efficient and beautiful until we die. Gleaming with Tolentino's sense of humor and capacity to elucidate the impossibly complex in an instant, and marked by her desire to treat the reader with profound honesty, Trick Mirror is an instant classic of the worst decade yet. LONGLISTED FOR THE PEN/DIAMONSTEIN-SPIELVOGEL AWARD FOR THE ART OF THE ESSAY "Jia Tolentino is the best young essayist at work in the United States, one I've consistently admired and learned from, and I was exhilarated to get a whole lot of her at once in Trick Mirror. In these nine essays, she rethinks troubling ingredients of modern life, from the internet to mind-altering drugs to wedding culture. All through the book, single sentences flash like lightning to show something familiar in a startling way, but she also builds extended arguments with her usual, unusual blend of lyricism and skepticism. In the end, we have a picture of America that was as missing as it was needed."--Rebecca Solnit, author of Men Explain Things to Me ...Show more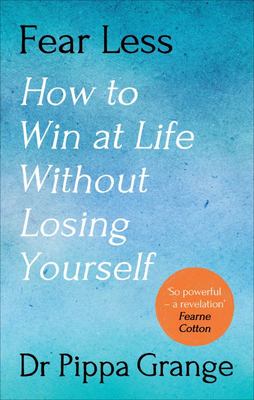 $38.00
NZD
Category: Mind/Body/Spirit
If we were truly free from fear, what could we achieve? We strive for success, but we are rarely happy. The more we try to win - putting on a brave face for work or family - the more we risk losing ourselves. And even reaching our goals can feel strangely hollow. The culprit? Fear. It makes us anxious, or shameful, or turns us into perfectionists. We pretend to be someone else while aiming for a status that's never truly satisfying. There is another way. A way to find our true voice, to win on our own terms. Building that open mindset is at the heart of this mould-breaking book by Dr Pippa Grange, the psychologist who helped transform the England team, taking them all the way to the World Cup semi-finals in 2018. In Fear Less, Pippa Grange shows all of us how, by starting to live with less fear, we can find our real passions and deeper fulfilment. Her simple manifesto enables us to replace stress with courage, and connect with the people around us on a far deeper level. This type of success isn't about trophies or beating others, it's about winning at the very deepest level: winning from within. It's time to fear less. ...Show more
$40.00
NZD
Category: Mind/Body/Spirit
After progressive multiple sclerosis landed Dr Wahls in a tilt/recline wheelchair, she exhaustively researched autoimmune disease and brain biology, and embraced the concepts of functional medicine. Determined to overcome her initial dismal diagnosis,, she made a choice to rely on food as her medicine a nd begun using paleo concepts as guidelines for her unique, nutrient rich plan. As her broken biochemistry began to fix itself, Dr Wahls soon retained full mobility and left her wheel chair behind for good. Dr Wahls transformation was nothing short of miraculous, and she knew these treatments could be life-changing for anyone struggling with an autoimmune condition. Now, Dr Wahls shares her pioneering research along with three levels of nutrient-rich diets that can help you reverse the debilitating symptoms of your disease. The Wahls Protocol gave Dr Wahls her life back. Give it the chance to restore yours. ...Show more