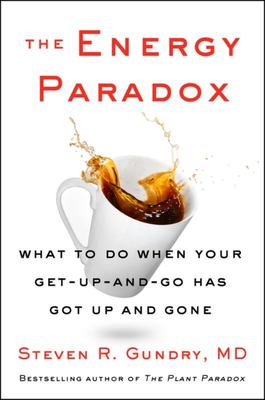 $39.99
NZD
Category: Mind/Body/Spirit
The author of the bestselling Plant Paradox series takes a fresh look at one of the top health issues plaguing Americans-fatigue-and offers a revolutionary plan for boosting energy and revitalizing mental and physical stamina. In his bestselling books, The Plant Paradox and The Longevity Paradox, Dr. St even R. Gundry offered game-changing perspectives on our wellbeing. In The Energy Paradox, Dr. Gundry expands upon his previous discussions of gut, microbiome, and mitochondrial health, linking immune malfunction to the mental and physical symptoms of fatigue-including exhaustion, brain fog, depression, anxiety, and low metabolism.As Dr. Gundry explains, feeling tired, moody, and zapped of energy is not normal, no matter your workload or age. Fatigue is an SOS flare from the body, one that is intended to alert us that something is wrong. In his clinical work, Dr. Gundry has found that his patients who complain of feeling sick and tired all the time almost always have something in common: the inflammation markers of a leaky gut.In The Energy Paradox, Dr. Gundry will offer readers the information and tools necessary to quiet the autoimmune battle raging within-a battle that depletes precious energy reserves, leaving you drained and prone to mood disorders and weight gain. With new guidelines on how to increase mitochondrial energy production and nourish the microbiome; 30 new Plant Paradox-approved recipes; and lists of energy-boosting foods to consume and energy-depleting foods to avoid, The Energy Paradox will help readers take back their lives, giving them the energy they need to feel, look, and be their best. ...Show more
$32.99
NZD
Category: Mind/Body/Spirit
An entry-level guide to the spiritual traditions, practices and roots of witchcraft: learn how to tap into magic and connect with the natural world while performing rites and rituals; cast spells, make magical charms and take psychic journeys as you make contact with natural spirits.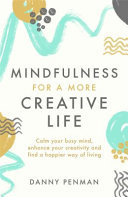 $27.99
NZD
Category: Mind/Body/Spirit
Work deadlines, to-do lists, family commitments, pressure to perform... Our frantic lives demand so much from us that we can often feel locked into a cycle of frustration, anxiety and stress, unable to tackle the tasks before us or see a way out of our habitual ways of thinking and doing things. Yet the re is a way out. The simple mindfulness techniques at the heart of this book have been proven to enhance creativity, problem solving and decision making. They also dissolve anxiety, stress and depression while enhancing mental resilience. The four week programme takes just 10-20 minutes per day. The easy-to-follow programme works by soothing and clearing your mind, allowing innovative ideas to take form and crystallise. This helps you to spontaneously 'see' the solution to a problem, to conjure up new ideas, or to create works with true insight and flair. The programme also helps build the courage necessary for you to follow your ideas wherever they should lead - and the resilience to cope with any setbacks. It will help your mind work more effectively so that you can solve problems faster, more intuitively and have the inner confidence to drive your ideas forward. The accompanying download link contains 6 meditations that you can use to build an ongoing practice, mixing and matching meditations to suit your circumstances ...Show more
$26.00
NZD
Category: Mind/Body/Spirit
'The monk who taught the world mindfulness' Time This is the definitive book on mindfulness from the beloved Zen master and Nobel Peace Prize nominee Thich Nhat Hanh. With his signature clarity and warmth, he shares practical exercises and anecdotes to help us arrive at greater self-understanding and p eacefulness, whether we are beginners or advanced students. Beautifully written, The Miracle of Mindfulness is the essential guide to welcoming presence in your life and truly living in the moment from the father of mindfulness. 'One of the most influential spiritual leaders of our times' Oprah ...Show more
$22.99
NZD
Category: Mind/Body/Spirit
Power of Guided Meditation is an illustrated and complete beginners introduction to visualisation and meditation aimed at bringing healing to the mind, body, and spirit in an accessible way.
$32.99
NZD
Category: Mind/Body/Spirit
Discover why learning is good for us and how to develop a 'Beginner's Mindset'. For many of us, the last time we learned a new skill was during childhood. We live in an age which reveres expertise but looks down on the beginner. Upon entering adulthood and middle age, we begin to shy away from trying n ew things, instead preferring to stay nestled firmly in our comfort zones.Beginners asks the question: why are children the only ones allowed to experience the inherent fun of facing daily challenges? And could we benefit from embracing new skills, even if we're initially hopeless? Bestselling author Tom Vanderbilt sets out to find the answer, tasking himself with acquiring several new skills under the tutelage of professionals, including drawing, juggling, surfing and much more. Witty and often surprisingly profound, Beginners is an uplifting exploration of the science of brain plasticity and how we can learn how to learn anew. ...Show more
$15.99
NZD
Category: Mind/Body/Spirit
How to Relax is part of a new series of books from Zen Master, Thich Nhat Hanh, exploring the essential foundations of mindful meditation and practise. This book guides us in achieving deep relaxation, controlling stress, and renewing mental clarity. With sections on healing, relief from non-stop thinki ng, transforming unpleasant sounds, solitude, and more, How to Relax will help you achieve the benefits of relaxation no matter where you are. ...Show more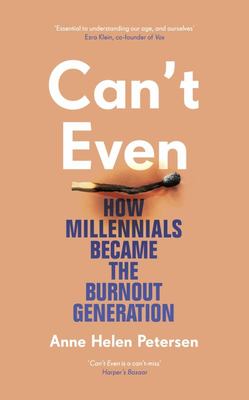 $35.00
NZD
Category: Mind/Body/Spirit
An incendiary personal and cultural investigation of burnout Are you tired, stressed and trying your best but somehow still not doing enough? Has the bottom half of your To Do list been locked in place for months? Is everything becoming work as your job seeps into your evenings, you monetise your hobbie s and perform your leisure time on social media? This is burnout - what increasingly like the defining feature of our lives. We are exhausted. But burnout is not a personal failing. It is a creeping part of modern culture, shaped by deep-rooted political, historical and economic forces, and it is affecting how we work, parent, socialise and inhabit the world.Anne Helen Petersen identifies burnout with moving clarity - what it feels like and how it manifests across communities. Through her own experience, original interviews and detailed analysis, she traces the institutional and generational causes of burnout. And, in doing so, she helps us to let go of our guilt and imagine a possible future.Reassuring, insightful and galvanising, Can't Even is essential reading for all of us. ...Show more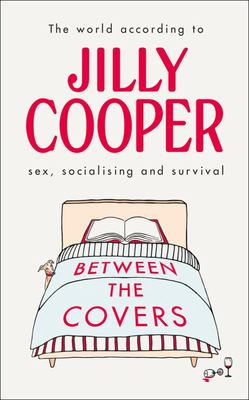 $37.00
NZD
Category: Mind/Body/Spirit
'One truth I have learnt, as middle age enmeshes me like Virginia creeper, is that I shall never change-because my capacity for self-improvement is absolutely nil.' A classic collection of journalism from the legendary Jilly Cooper. Wonderfully warm and astonishingly acerbic, Jilly's observations from h er days as a much-loved newspaper columnist cover everything on sex, socialising and survival - from marriage and friendship; the minutiae of family life and the tedium of going to visit people for the weekend; to the stress of hosting dinner parties and the descent of middle age. Entertaining and full of heart, join Jilly Between the Coversto explore the very highs and lows of everyday life. Praise for Jilly Cooper- 'Joyful and mischievous' Jojo Moyes 'Fun, sexy and unputdownable' Marian Keyes 'Flawlessly entertaining' Helen Fielding ...Show more
$26.99
NZD
Category: Mind/Body/Spirit
In difficult times, what children really need is hope. And in that spirit, bestselling author Katherine Rundell emailed some of the children's writers and artists whose work she loved most:'I asked them to write something very short, fiction or non-fiction, or draw something that would make the children reading it feel like possibility-ists: something that would make them laugh or wonder or snort or smile. The response was magnificent, which shouldn't have surprised me, because children's writers and illustrators are professional hunters of hope... I hope that the imagination can be a place of shelter for children and that The Book of Hopes might be useful in that, even if only a little.'This collection, packed with short stories, poems and pictures from the very best children's authors and illustrators, aims to provide just that. Within its pages you'll find animal friends from insects to elephants, high-flying grandmas, a homesick sprite, the tooth fairy, and even extra-terrestrial life.There are 133 contributions from authors and illustrators, including Anthony Horowitz, Axel Scheffler, Catherine Johnson, Jacqueline Wilson, Katherine Rundell, Lauren Child, Michael Morpurgo and Onjali Q. Raúf. A donation from the sale of each book will go to NHS Charities Together, in gratitude for the incredible efforts of all those who worked in hospitals over the quarantine period.'An anthology on the theme of hope... it includes a rich range of images, poetry, stories and non-fiction' Stories to charm on endless days, The Sunday Times ...Show more
$38.00
NZD
Category: Mind/Body/Spirit
In 12 Rules for Life, public thinker and clinical psychologist Jordan B. Peterson offered an antidote to the chaos in our lives- eternal truths applied to modern anxieties. Now in this sequel, Peterson goes further, showing that part of life's meaning comes from reaching out into the domain beyond what we know, and adapting to an ever-transforming world. While an excess of chaos threatens us with uncertainty, an excess of order leads to a lack of curiosity and creative vitality. Beyond Order therefore calls on us to balance the two fundamental principles of reality - order and chaos -- and reveals the meaning that can be found on the path that divides them. In times of instability and suffering, Peterson reminds us that there are sources of strength on which we can all draw- insights borrowed from psychology, philosophy, and humanity's greatest myths and stories. Drawing on the hard-won truths of ancient wisdom, as well as deeply personal lessons from his own life and clinical practice, Peterson offers twelve new principles to guide readers towards a more courageous, truthful and meaningful life.   ...Show more