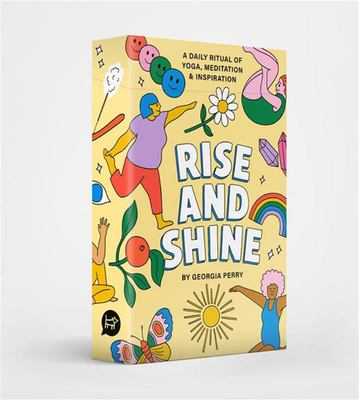 $32.99
NZD
Category: Mind/Body/Spirit
The Rise and Shine is a vibrant deck of illustrated cards to mix and match your own unique morning ritual of yoga, meditation and inspiration. Start your morning by putting on some relaxing music, light some incense and select your 10 cards for the day. Then all you have to do is follow the flow.   Th e deck is separated into three section - FLOW, SLOW and GROW.   FLOW: 40 YOGA POSESSLOW: 10 MEDITATIONSGROW: 10 INSPIRATIONAL QUOTES   Simply pull 7 yoga cards, 2 meditation cards and 1 quote and your morning ritual is set all in 10 cards. ...Show more
$17.99
NZD
Category: Adult Colouring | Series: Colour Your Way Ser.
Colour Your Way: Botanicals by Edith Rewa is a gorgeous colouring book showcasing the unique flora of Australia as seen through the eyes of textile designer and illustrator Edith Rewa. Includes 80 pages of blank colouring-in artwork to help you find mindfulness through nature's beauty.
$37.99
NZD
Category: Business
A timely, must-have guide to understanding and overcoming bias in the workplace, from the experts at FranklinCovey. Unconscious bias affects everyone. It can look like the disappointment of an HR professional when a candidate for a new position asks about maternity leave. It can look like preferring th e application of a red brick university graduate over one from a state school. It can look like assuming a man is more entitled to speak in a meeting than his female junior colleague. Ideal for every manager who wants to understand and move past their own preconceived ideas, Unconscious Bias explains that bias is the result of mental shortcuts, our likes and dislikes, and is a natural part of the human condition. And what we assume about each other and how we interact with one another has vast effects on our organisational success - especially in the workplace. Teaching you how to overcome unconscious bias, this book provides more than thirty unique tools, such as a prep worksheet and a list of ways to reframe your unconscious thoughts. According to the experts at FranklinCovey, your workplace can achieve its highest performance rate once you start to overcome your biases and allow your employees to be whole people. By recognising bias, emphasising empathy and curiosity, and making true understanding a priority in the workplace, we can unlock the potential of every person we encounter. ...Show more
$60.00
NZD
Category: Science
If you were to peel back the Earth's surface like an orange, then take a sly peek underneath, what extraordinary things would you see? Subterranea is where the world's remaining mysteries are yet to be found. For millennia, across nations and cultures, it has been a hotbed of fantastical stories. It's w here humans have kept their most sacred treasures and their darkest secrets. It's where we have found evidence of our past and may, at some point, find an escape route for our uncertain future. But what would we find there today? From the underground cities of Cappadocia to smuggling tunnels on the US-Mexico border, caves full of tiny blind dragons and a seed vault located 1300km inside the Arctic circle, Subterranea demonstrates that the world below our feet is every bit as vivid and evocative as the world we see around us. Lavishly illustrated and replete with maps and photographs of little-explored locations, Subterranea is the unique, untold and utterly unforgettable story of our planet from the inside. ...Show more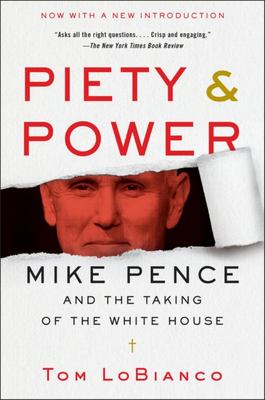 $35.00
NZD
Category: Political/World
MIKE PENCE: THE ULTIMATE POLITICAL SHAPE-SHIFTER"I'm a Christian, a conservative, and a Republican . . . in that order." --Mike PenceAs the impeachment of President Donald Trump remains a constant topic of discussion in political circles, the questions around our current vice president also continue to swirl, and in some ways, the puzzlement over his true nature has never truly been clear. Tom LoBianco, a longtime Pence reporter, cuts to the core of the nation's most enigmatic politician in this intimate yet expansive account of the vice president's journey to the White House. In Piety & Power, LoBianco follows Pence from his evangelical conversion in college to his failed career as a young lawyer, to his thwarted attempts at politics until he hitched his wagon to far-right extremism, becoming the Congressional poster boy for faith-based policy and Tea Party rhetoric. Giving readers a minute-by-minute account of the selection process that made him Donald Trump's unlikely running mate in 2016, Piety & Power traces Pence's personal and political life, painting a picture of a man driven by faith and conviction, yes, but also a hunger for power. LoBianco crafts a revealing portrait of the real Mike Pence--a politician whose understated style masks a drive for power, but also a surprising political acumen--by drawing on years of research, over one hundred exclusive interviews with those closest to the vice president, and deep ties both within the Beltway and Indiana state politics. Highlighting Pence's strained, at times obsequious, relationship with Trump; his marriage to Karen; his deeply repressed personality; his presidential aspirations and plans for America's future; and his deep-rooted faith in his country, in God, and ultimately himself; Piety & Power provides insights and answers as it sheds light on this ambitious Midwestern politician, his past, and his possible future. ...Show more
$70.00
NZD
Category: NZ
A BOOK FOR ALL NEW ZEALANDERS WHO FEEL CONNECTED TO THE SEA. This year New Zealands National Maritime Museum will be in the thick of the action when the Americas Cup defence comes to Auckland. This beautiful book, photographed by Jane Ussher, surveys its collection and explores New Zealandmaritime histo ry through 100 fascinating and wide-ranging objects. From shipbuilding tools and Peter Blakes first trophy, to menu cards from the glory days of ocean liners and exquisite model ships, its the perfect book for all who love the sea, boats and ships, and all else that sails on the water. ...Show more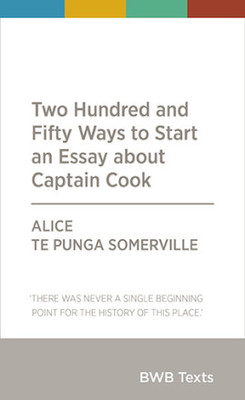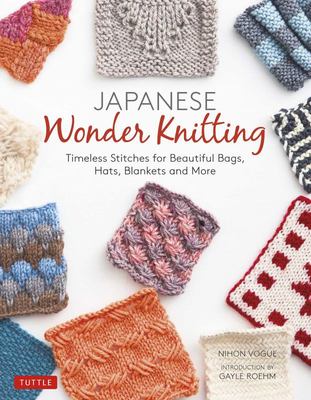 $27.99
NZD
Category: Crafts
Japanese Wonder Knitting offers the perfect foray into the techniques and application of Japanese-style knitting. Japanese knitting dictionaries have quickly become the favorite go-to reference for experienced knitters all around the world, andJapanese Wonder Knitting takes this trend a step further, g iving step-by-step lessons in executing classic stitches the Japanese way. Like its companion volume,Japanese Wonder Crochet, this book introduces needleworkers to a whole new approach to classic stitches such as bubble stitches, herringbone, cockleshell, cables, smocking, entrelac and more. A swatch pattern is provided for each stitch to help knitters learn the mechanics of the stitch before applying them to larger projects. The personal and home accessory projects included provide something for every level of time commitment. A total of 23 projects are presented in this book, including: Cozy hats and neckwear Head bands for warmth and style Beautiful clutches and bags An amazing entrelac stitch shawl Clever boot liners/ankle warmers And so much more! An introduction by Japanese knitting expert Gayle Roehm explains the stitch charts as well as the differences and similarities between Japanese and Western styles of knitting. A guide to stitch symbols and extensive lessons provide visual guidance. With this book and a little practice, knitters who love Japanese knitwear and patterns will be ready to try their hand at the many wonderful fashions and home goods so many Western knitters love to make. ...Show more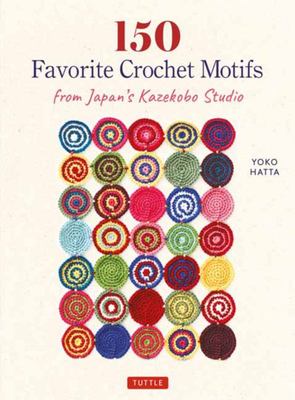 $32.99
NZD
Category: Crafts
In 150 Favorite Crochet Motifs from Tokyo's Kazekobo Studio, Japanese knitwear designer Yoko Hatta shows you creative ways to use leftover yarn and your own sense of design to make hundreds of exciting crochet patterns. You'll find a range of motifs in this book — from elegantly simple to deliciously in tricate — all waiting to be incorporated into your next needlework project.Make scarves and blankets using the all-time favourite granny squares, or shawls made from polygons Join circles to make fun wall hangings, room dividers and more Use elegant Irish crochet motifs to form the outside of a bag, or make into a brooch Find new colour inspirations from offbeat duo-chromatic arrangements to splashy, multicoloured pieces All the Japanese crochet symbols are explained clearly and the author shows you how to assemble the arrangements. Published in the same format as other bestselling Tuttle knitting dictionaries (Japanese Knitting Stitch Bible, 250 Japanese Knitting Stitches, Japanese Knitting Stitches from  Tokyo's Kazekobo Studio), this book brings a knowledge of intricate Japanese techniques to crocheters in the West.'The 20-plus patterns showcased here — usually for conceptual, rather than functional, uses — are bound to get needle crafters thinking about hundreds of other possibilities. Instructions for each are delivered by crochet symbols, while occasional footnotes occur with more complicated patterns...Needle workers may be intrigued by the compendium of Irish crochet motifs included, from simple leaves to grape clusters culminating in a breathtaking shawl.' — Booklist'This slim but intense guide from Hatta (Japanese Knitting Stitches from Tokyo's Kazekobo Studio) provides 150 designs for crocheters to tackle. Experienced crocheters should find Hatta's guide a delight.' — Publishers Weekly ...Show more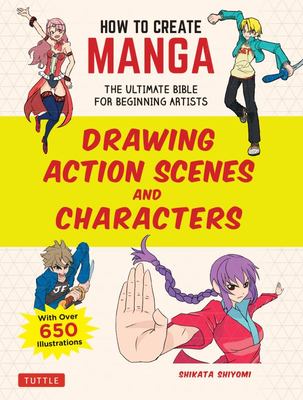 $32.99
NZD
Category: Arts
Whatever mood you're striking or scene you're setting, you need the drawing skills to render it just right. Drawing Action Scenes and Characters is most suited to digital artists, but the tips and techniques in this book are applicable to illustrators of all schools and persuasions. No matter where you 're at in your development as a manga master, this companion volume helps bring your skills to the next level. Follow along through the forty mini-lessons, created and guided by experts tapping into years of experience in the Japanese animation and entertainment industries. Open new pathways to your visual storytelling possibilities as your characters find themselves in increasingly complex and compellingly rendered scenarios. Tuttle'sHow to Create Manga series guides users through the process of reaching a professional-looking final drawing through actual sketch progressions, practical tips and caution on common missteps to avoid. Other books in the series includeHow to Create Manga: Drawing the Human Body,How to Create Manga: Drawing Facial Expressions andHow to Create Manga: Drawing Clothing and Accessories. ...Show more
$39.99
NZD
Category: Travel | Series: Trails Ser.
Get a taste of Australia and New Zealand with these 40 gourmet weekends. Each trail features a blend of food producers, farmers markets, restaurants and cafes, wineries and breweries, all combining to create a weekend-long itinerary that is not only a delicious taste experience but also shines a light o n local food culture, specialties and traditions.Gourmet Trails - Australia & New Zealand is perfect for travel enthusiasts and foodies. It includes detailed itineraries recommending the most interesting stops, the best places to stay and, of course, where to eat along 40 weekend-long trails.Food writers offer personal recommendations for the best farmers markets, restaurants, and food producers. We'll help you understand a place, its people and their traditions through the food that's made there.For foodies looking for inspiration for their next weekend away and ideas for new cuisines to taste and share, Gourmet Trails - Australia and New Zealand will be the source of many happy faces and full stomachs!     ...Show more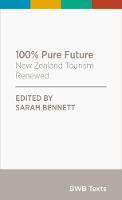 $14.99
NZD
Category: NZ
Covid-19 has had a devastating effect on New Zealand tourism, but the industry was already troubled by unchecked growth and questionable governance that has put pressure on the environment, infrastructure and communities. In this urgent collection of essays, nine authors outline their vision for sustain able tourism, the barriers to achieving it and how they can be overcome. This BWB Text is a rallying call for a genuine tourism 'reset' that puts the environment first and creates more meaningful exchanges between visitors and their hosts. ...Show more