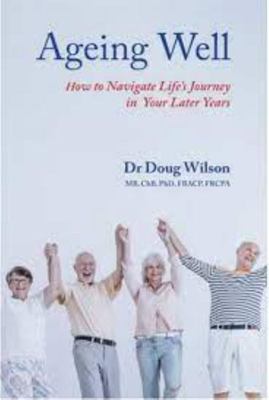 $39.95
NZD
Category: Health
The years after the age of fifty are often seen as years of decline, but they certainly don#t have to be. You can live a fit, healthy, happy and vibrant life as you age - if you know how. In Ageing Well Dr Doug Wilson explains what may hinder and what may help your enjoyment of life as you grow older. T his highly readable best-advice guide provides a clear path through the minefield of information on ageing. Wide-ranging topics cover the science of ageing; social and psychological issues; the health challenges we are likely to face and how best to manage them; and the fundamental changes in lifestyle that have been shown to improve the enjoyment of later life. Finances, accommodation, dating for seniors and ageism are also discussed. ...Show more
$32.99
NZD
Category: Health
A vibrant, empowering guide to surviving and thriving with endometriosis, from triple j presenter and endometriosis advocate Bridget Hustwaite.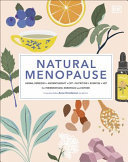 $37.00
NZD
Category: Health
Understand the menopause with all its changes and challenges - and choose practices and treatments, brought to you by a team of experts, to make this next stage in your wellness journey healthy, positive, and joyful. Your menopause is unique to you - a milestone on your personal wellbeing journey. A luc ky few will breeze through it, but for most women this time of hormonal upheavals throws up a variety of challenging symptoms. Understand the menopause better and find the right combination of resources for you - to stay physically, mentally, and spiritually well throughout. Find out how to adapt your existing wellness practices and build in new ones to smooth the path of your menopause: adopt yoga poses to reduce stress or help you sleep; use essential oils for a relaxing massage to lift mood; enjoy foods that boost energy and sharpen focus; discover the best exercises for strong bones and a healthy heart; use CBT and mindfulness to relieve anxiety and calm hot flushes; choose the best herbal remedies to balance hormones and diminish mood swings. Menopause expert, Dr Anne Henderson, brings together a team of specialists to help you discover how to attend to your specific needs holistically, either alongside or without prescription medication. Your go-to guide to help make the transition an energising and liberating experience, Natural Menopause lets you take charge and embrace The Change. ...Show more
$34.99
NZD
Category: Health
A guide to conquering burnout and increasing your energy from a leading medical doctor and nutrition expert EXHAUSTION DOESN'T HAVE TO BE YOUR NEW NORMAL Are you feeling overwhelmed, overstressed, and overtired? If so, you're not alone--and you don't have to settle for feeling this way. Inspired by her personal wellness journey, Dr. Amy Shah has created this program so that you can regain your energy and reclaim your life. The key is tapping into the powerful energy trifecta: the complex, interconnected relationship between your gut, your immune system, and your hormones. Drawing on the latest science and her work helping thousands of clients, Dr. Shah explains how to transform your life by changing: What You Eat: increase your fiber-rich, prebiotic vegetables, without giving up your wine and chocolate ​When You Eat: intermittent fasting--the right way--can revamp your energyWhy You're Stressed: discover simple exercises and herbs that ease anxietyIn just two weeks, you'll feel your energy surge. In three months, you'll feel like a whole new person. It's time to regain the energy you've lost, so you can get back to the life you want to live. ...Show more
$39.99
NZD
Category: Health
The health benefits of intermittent fasting are now indisputable, and 16:8 is the easiest and most effective fasting method. Jaime Rose Chambers is a practising dietitian who sees countless patients looking for advice on how to manage their weight. She prescribes intermittent fasting as a matter of cour se, as it's by far the easiest and most effective tool for healthy weight control that she's seen. This indispensable plan has everything you need to know about intermittent fasting, and follows on from her bestselling 16:8 Intermittent Fasting ...Show more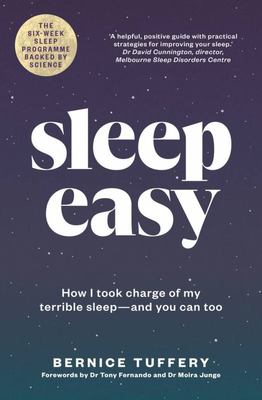 $36.99
NZD
Category: Health | Reading Level: very good
Bad sleep sucks. Sleep deficiency defies our biology and sabotages our days. Yet more than a third of us struggle to get to sleep or stay asleep at night. We can shake off the odd sleepless night, but when sleep difficulties persist, things start to unravel. Sleep debt takes its toll on our mood, energy , and productivity. It affects our behaviour around food and exercise as well as eroding our immunity, even our mental and physical health. As our best efforts to help ourselves fail, or perpetuate the problem, we can feel disillusioned, disempowered and frustratingly stuck. You're not alone, and there is a way through. This six-week, step-by-step guide will help you sleep easy. Bernice Tuffery, fed up after years of compromised sleep, made it her mission to learn how to sleep well again. She'd tried early nights, warm baths, a bit of yoga and meditation, but nothing worked. Even natural supplements, over-the-counter sleep aids, melatonin, and at times sleeping pills, failed to deliver a sustainable solution. As a qualitative market researcher, she was determined to know how to sleep naturally again. She discovered a proven, natural, and very learnable way to improve chronic sleep difficulties. Cognitive Behavioural Therapy for insomnia (CBTi) is recognised internationally by sleep experts as the gold-standard treatment for insomnia. But with a lack of awareness, a severe shortage of experts offering it and virtually no public funding for treatment in New Zealand and Australia, it's hard and expensive to access. From her discussions with sleep professionals, extensive research and her lived-experience of restoring her own sleep, Bernice shares her knowledge with humour and heart. Confident that CBTi can be self-taught, she offers this practical and inspiring insiders' guide to getting a good night's sleep. ...Show more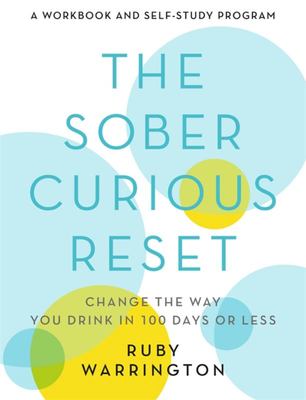 $34.99
NZD
Category: Health
In this upbeat "reset" guide from the author of Sober Curious, a leading voice in the new sobriety movement walks through 100 days of discovering the joys of an alcohol-free lifestyle. Ruby Warrington's 2019 book Sober Curious was an illuminating conversation starter that asked you to consider, "Would life be better without alcohol?" thus sparking a global wellness trend of "curiosity" on how to gain one's genuine confidence and happiness without the crutch of alcohol. In The Sober Curious Reset, Rubygoes a step further by inviting you into a 100-day process of radically rethinking your drinking. Each "day" features observations, exercises, and insights, offering a more profound process of self-discovery than common month-long programs like Dry January or Sober September. Ruby's friendly, honest, and totally non-judgmental tone helps you unmask the deeper "whys" behind your drinking, understand why 100 days is so transformational, and how to create a truly sustainable shift in habits -- and on to living a life with more presence, focus, and overall well-being. The Sober Curious Reset is not about preaching total abstinence -- rather, it's about empowering you to make the right drinking choices, whatever this may look like for you. Ruby's 100 days is all about changing your relationship to alcohol to lead a life with more clarity, confidence, and connection. ...Show more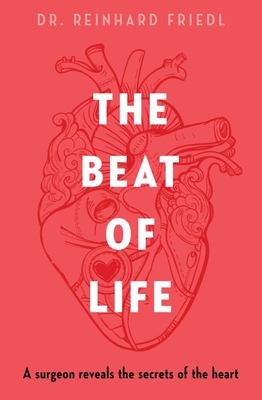 $40.00
NZD
Category: Health
The heart is our most important - and perhaps most mysterious - organ. Every day it pumps 9000 litres of blood and beats around 100,000 times. But the heart is more than just a pump. In all major human cultures, it is seen as the source of love, sympathy, joy, courage, strength and wisdom. Why is this s o? Having witnessed the extraordinary complexity and unpredictability of human hearts in the operating theatre - each one individual in its make-up, like a fingerprint - heart surgeon Reinhard Friedl went on a search for answers. He examined closely the latest findings in neurocardiology and psychocardiology, and in The Beat of Life he shares his discoveries. In the tradition of Giulia Enders' Gut and Norman Doidge's The Brain That Changes Itself, he uses riveting personal stories to illustrate the complex relationship between the heart, the brain and the psyche. The Beat of Life ends with a plea- that we recognise the heart's wisdom and adopt a more heart-centred way of living, which will lead to greater health. ...Show more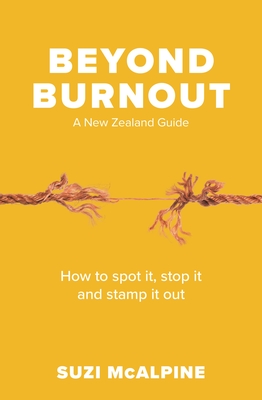 $38.00
NZD
Category: Health
Burnout is costing us. There are the personal costs to health and finances, organisational costs in lost productivity and sick leave, and national costs when it comes to healthcare services and similar. Following her own first-hand experience, as well as the countless similar scenarios she's seen in her role as an executive coach, Suzi McAlpine has created a book about burnout to help create environments and organisational cultures that reduce its occurrence. This couldn't come at a more important time. The World Health Organisation has upgraded the classification of burnout to a syndrome - believing it to be a significant factor influencing people's health and, by extension, that of our organisations and societies. As well as actionable tools and key takeouts, each chapter/ section will include information about how to recognise the signs of burnout, and practical how-tos for leaders to reduce its presence in organisations. She also explains how to treat and address burnout when it is present. ...Show more
$36.99
NZD
Category: Health | Reading Level: near fine
We're more connected, yet lonelier than ever - practical ways to combat the alarming rise of loneliness by bestselling author and social researcher, Maggie Hamilton. Practical solutions to combat social isolation in our families and communities.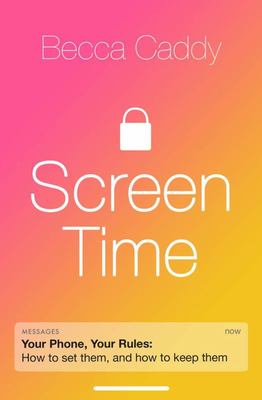 $32.99
NZD
Category: Health
Fed up with your screentime going up and up every week, but unable to give up your phone? It is time for a new, balanced approach.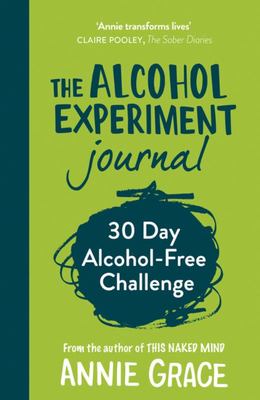 $22.99
NZD
Category: Health
From the bestselling author of This Naked Mind, this journal will give you the tools you need to take your relationship with alcohol into your own hands. Using thought-provoking prompts, checklists, and activities, Annie Grace will help you to examine what's really happening when you drink, what it is y ou get out of it, and whether you really need it at all. Eye-opening and empowering, this journal will transform your attitude to alcohol, for good. ...Show more