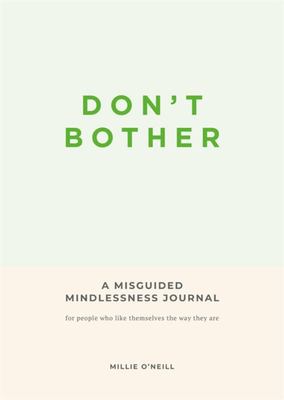 $24.99
NZD
Category: Funny/Quirky
Put the 'pro' in procrastinate with this guided anti-journal. For people who like themselves just the way they are. Featuring: AN INGRATITUDE JOURNAL For when you just want everyone to f**k off A MINDLESSNESS GUIDE For being anywhere but in the bloody moment A PROCRASTINATION PLANNER For helping distrac ted people avoid everything essential A DEMOTIVATION DIARY For lazy people who just can't be bothered A BAD-HABIT BULLET JOURNAL For all the things you'll never change ...Show more

$29.99
NZD
Category: Funny/Quirky
Chonkybois, lowriders, borkers, and floofs -- these are just a few of the many cute characters you'll discover in Doggos Doing Things, an irresistible gift book based on the wildly popular Instagram account of the same name.This hilarious book pairs adorable photos of puppos of all shapes (from smol flu fferinos to long boys), sizes (from big woofers to lil yippers), and breeds (from puggos to labbers and huskos) with ridiculous captions describing what they're up to -- which is usually looking for snaccos or just bestowing love upon their hoomans.With more than 150 pictures of adorable pupperinos and a thicc layer of humor by way of the internet's unique dog speak, it's a celebration of man's best friend and good boys (and girls) everywhere. ...Show more

$19.99
NZD
Category: Funny/Quirky
Stuffed with a wonderfully weird collection of taxidermy from across the globe, Taxidermy Goes Wild will leave you both amused and confused.   Revel in scenes of musical mice, basket-balling bengals, gun-toting rodents and lawnmowing moles.   Bringing together all the scenes nature never intended, t his full-colour volume really does showcase the bizarre taxidermy on sale and on display. From a swearing squirrel in a London antiques shop, to a murderous mouse serving arsenic in a New York store, nothing is off-limits.   Taxidermy Goes Wild is the very best - and the very worst - of anthropomorphic wildlife. ...Show more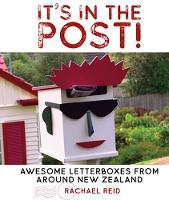 $24.99
NZD
Category: Funny/Quirky
What better way to put a smile on your trusted postie's face than by requiring them to poke your mail into a pig's snout? Why not give passing tourists a chuckle with a converted microwave by your front gate? When it comes to showing off our DIY ingenuity, Kiwis from across the country have risen to the challenge - of reimagining the humble letterbox. This very Kiwi collection showcases the letterboxes of Aotearoa: from the classic to the crazy, the elaborate to the sublime. From cool dudes to kombis, mako sharks to dairy cows, It's in the Post! is sure to delight, get your creative juices flowing and deliver some belly laughs along the way. ...Show more
$14.99
NZD
Category: Funny/Quirky | Series: The\Little Book Of... Ser.
The best dad joke book you'll ever read. Yes, it's that bad. As the ancient adage goes, 'A good dad joke is as bad as a bad dad joke'. On that fuzzy logic alone, 100 per cent of the 180+ dad jokes in this book are pure comedy gold. The jokes included in this tiny tome are revered by dads all over the world - that's how bad they are. Some jokes are old, some are new, some are unrepeatable - but all of them are worn out and tired. If you're a dad, you'll love them. If you're buying it for your dad, don't worry, the book is little for a purpose: should the urge to throw it down the toilet arise, it'll fit in one flush. Like dads themselves, these dad jokes are absolute stinkers. They haven't showered or gone to the gym in a while and, due to bloating, haven't seen their funny bones in a long time. But, like dads themselves, you'd miss them if you didn't hear them every once in a while. They are loveable in their own charming way. But, remember, don't eat all these jokes at once - you'll have a severe nervous breakdown. You have been warned! ...Show more
$19.99
NZD
Category: Funny/Quirky
'Ah! This is the dream!' says Julian one morning. 'With good old British common sense and community spirit like this, there's no reason that we couldn't exist on the island like this for the rest of our days!' What could possibly go wrong . . .? Anne has gathered Julian, Dick, George and, of course, T immy, together for a last nostalgic jaunt in the countryside together before grown-up responsibilities take the four cousins off in different directions. It's only natural that they find their way onto Kirrin Island for a look around, as this might be the last time they're here together as a group. They are planning just to spend the night there and come home the next day, perhaps with a little exploring in the dungeon for old time's sake. But that night they hear the country has gone into lockdown. They are not allowed to leave. With their usual resourcefulness, they are determined to make the best of it, and remain cheerful and healthy. As Anne keeps saying: They're lucky, really, to have all this countryside and fresh air at their disposal!   ...Show more
Dot
by Kieran E. Scott
$26.00
NZD
Category: Funny/Quirky
Are you feeling a little bit (or a lottle bit) anxious?Meet DOT, who's here to help. In this beautiful little hand-drawn book, DOT offers a practical way to comfort and calm anyone anxious, stressed or overwhelmed. For anyone (big or small) who wants to take a moment and some nice, deep breaths.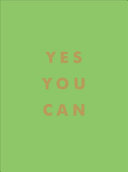 $19.99
NZD
Category: Funny/Quirky
You've got thisBreak free from doubt, challenge your limits, and embrace the beauty of self-belief. This empowering book of quotes has got your back at every step, assuring you that the answer is always YES YOU CAN.

$19.99
NZD
Category: Funny/Quirky
So small, so cute and yet so spiky! With the tiniest little legs, noses and ears and the cutest little faces, these hedgehogs have got us head over heels in love. This gorgeous book guarantees smiles, happiness and a lot of huggable hedgehogs.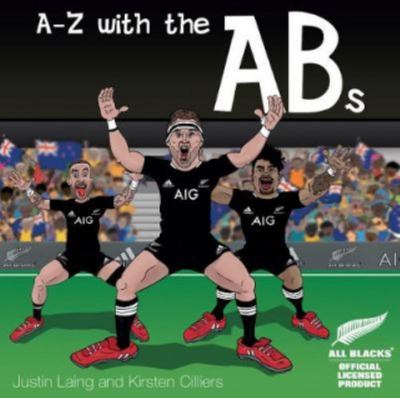 $19.99
NZD
Category: Funny/Quirky
A-Z with the ABs is a perfect gift for the young at heart All Blacks fan in your family! Includes an autograph section to capture your favourite players' signatures! Officially licensed by the All Blacks and New Zealand Rugby Union.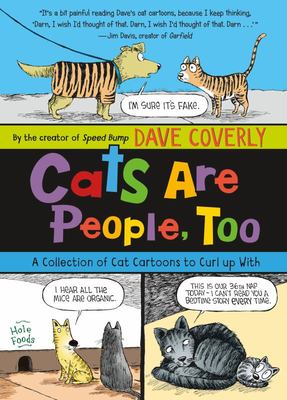 $32.99
NZD
Category: Funny/Quirky
Here is an irresistible collection of clever cat-themed cartoons--a companion title to Dave Coverly's Dogs Are People, Too: A Collection of Cartoons to Make Your Tail Wag. This collection contains over a hundred of Dave's funniest cat cartoons from his nationally syndicated panel Speed Bump, as well as cat doodles and interviews from eight other award-winning cat-loving cartoonists. Filled with cat clichés, cat bloopers, and pop "cature," this is a compelling gift item perfect for animal-lovers of all ages.Christy Ottaviano Books ...Show more
$24.99
NZD
Category: Funny/Quirky
The sequel to the #1 New York Times bestselling phenomenon Strange Planet, featuring more hilarious and poignant adventures from the fascinating inhabitants of Nathan W. Pyle's colourful world. In this eagerly awaited sequel, Nathan takes us back to his charming and instantly recognisable planet colour ed in bright pinks, blues, greens, and purples, providing more escapades, jokes and phrases. Nathan mixes his most popular Instagram comics with more than thirty original works created exclusively for this second volume to explore four major topics: traditions, nature, emotions, and knowledge. He inducts new and longtime fans into a strangely familiar world and its culture, from "cohesion" (marriage) to "mild poison" (alcohol) to the full lyrics to "The Small Eight-Legged Creature" (sung to the tune of The Itsy Bitsy Spider). Bright, colourful, and whimsical - yet charmingly familiar - Stranger Planet is out-of-this-world fun. ...Show more