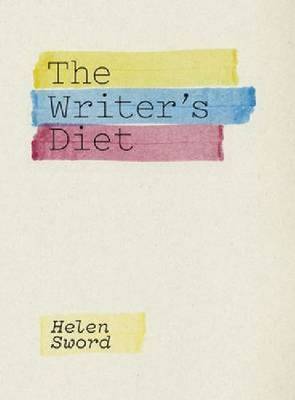 $24.99
NZD
Category: Parenting
This bestselling handbook will highlight your bad writing habits and sharpen your style - for clearer, crisper sentences and punchier prose. Is your writing flabby or fit? If your sentences are weighed down with passives and prepositions, be-verbs and waste words, The Writer's Diet is for you. This book will help you energise your writing and strip unnecessary padding from your prose. The Writer's Diet offers a short, sharp introduction to great writing. Through the online test at http://www.writersdiet.com and the analysis and examples in this book, Helen Sword teaches writers of all kinds - students to teachers, lawyers to librarians - how to transform flabby sentences into active, energetic prose. The book and the website enable writers to diagnose their writing for flab - passives and prepositions, weak verbs and waste words - and energise their work by stripping away unnecessary padding. The rules of good writing are deceptively simple but this book helps writers to see those principles at work, through examples by stylish authors from Charles Dickens to John McPhee. First published in 2007, The Writer's Diet became a bestselling handbook and now returns refreshed alongside a new version of www.writersdiet.com. The book will highlight your bad habits and sharpen your style - for clearer, crisper sentences filled with words that count. ...Show more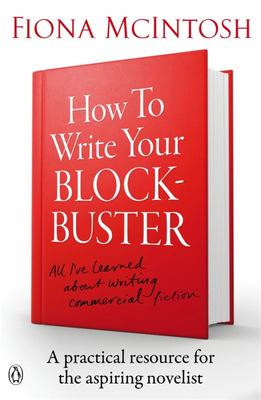 $24.00
NZD
Category: Parenting
To write is a verb. That's an action word. No more procrastination. Almost everybody thinks they have a book in them or dreams of seeing their name on a front cover, but not everyone knows how to go about it. Sharing all she's learned so far, Fiona McIntosh, one of Australia's most successful commercial authors, shows you how to get started and, even more importantly, how to finish. In this practical and lively handbook McIntosh guides you through the stages of writing a novel, from establishing good working habits all the way through to submitting your draft to a suitable publisher. Chock-full of insider's advice on what makes a bestselling general fiction author, this invaluable resource will equip the newcomer to novel writing with the tools to finish your first draft within a year. If you have a tough hide and a philosophical attitude - as well as a damn strong work ethic - you can make writing fiction your career. 'This rare good book on how to set about writing a popular novel is compulsory reading. Fiona McIntosh is top of the pops.' Bryce Courtenay, at his final Masterclass ' McIntosh's claims are bold but never overoptimistic.' The Saturday Age 'McIntosh's examples and the exercises she sets in this interesting insight into gaining a foothold in commercial fiction are an eye-opener. And she is more than qualified to take on the role of mentor.' Gold Coast Bulletin ...Show more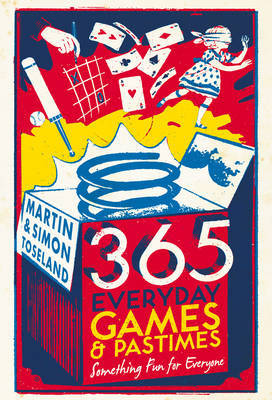 $19.99
NZD
Category: Parenting
Jam-packed with games and activities for all ages, this is a book to dip into at any day of any season, and a fun-packed compendium to savour for years to come. Whether it's Charades at Christmas or Murder in the Dark at New Year, Mad Scientist at Halloween, or simply a wealth of ideas for things to pla y at children's birthday parties, here are winning games for all occasions. Britain has a long tradition of truly wonderful pastimes, which are a welcome and inexpensive alternative to round-the-clock 'digitainment' and Martin and Simon Toseland's comprehensive collection is a timely aide memoire and indispensable guide. From party games, word games, memory games, to classic card and dice games...traditional marbles and ball games, to games for rainy days and magic tricks; games to play in the park, at the beach, in the car or even in the kitchen - this irresistible book has something for everyone, every day of the year. ...Show more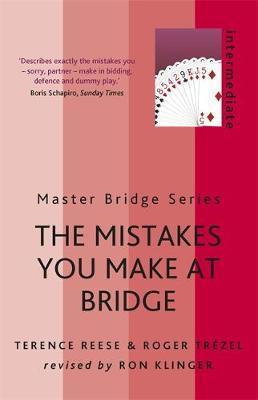 $37.99
NZD
Category: Parenting
Both Terence Reese and Roger Trezel were brilliant players and Reese possessed a legendary skill in imparting a great knowledge of bridge with supreme lucidity. It was not their intention to present a complete museum of horrors, but to concentrate instead on the sort of mistakes that quite experienced p layers commit all the time. Since the original book appeared 30 years ago, bidding methods and styles have changed considerably but the wisdom in these pages has weathered the years - and has been revised by Ron Klinger, himself an international not only as an author but also as a teacher and player. In particular the bidding style has been brought into the 21st century, but without losing any of the sparkle or clarity of the original work. ...Show more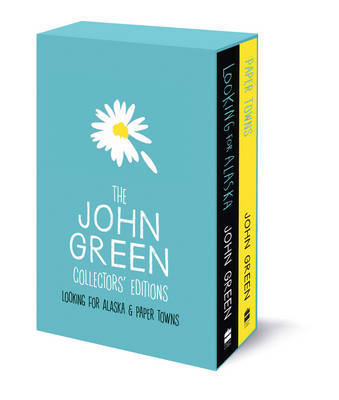 $44.99
NZD
Category: Parenting
A gorgeous package of two of John Green's most loved titles. A perfect gift for every John Green fan.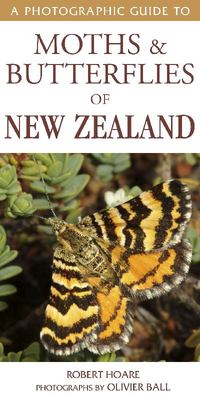 $25.99
NZD
Category: Parenting
Given that they are found in a huge range of habitats, from the porch light to the forests, pastures and high country, it is easy to stumble across New Zealand's moths and butterflies. That study is still very much a 'work in progress': in addition to about 1720 named species - the great majority of whi ch are moths, many of them day-flying - we have numerous unnamed species: probably well over 200 in all. This book, written and photographed by experts in their fields, introduces important and striking species of both main islands, describing their appearance, behaviour and life cycle. It explains which species are endemic and which have probably 'blown over' at some point from Australia and other neighbours, and gives useful tips on how readers can find, identify and study these beautiful invertebrates for themselves. ...Show more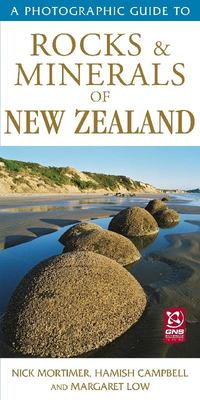 $27.99
NZD
Category: Parenting | Series: Photographic Guide to
The twelfth book in the popular New Holland series examines New Zealand's fascinating geology. Almost every kind of rock found on Earth can be seen in New Zealand, and most of the common minerals too. This handy reference guide will help you recognise and make sense of common (and some rare) rocks and m inerals found on beaches and hillsides, in streams and elsewhere around the country. The introduction provides an overview of rocks and minerals, and contains diagrams and illustrations pointing out important details to be observed in the field. Observation is the key to identifying rocks and minerals: outwardly they can appear very similar but there are special visual clues to be deciphered before accurate identification is assured. With expert descriptions and full colour photographs, this book provides all the information you need to identify the 28 minerals and 53 rocks that are most commonly seen in New Zealand. Some of the more rare 'home grown' rocks and minerals and those with special value to Maori are also included. ...Show more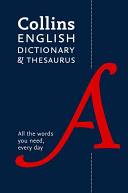 $19.99
NZD
Category: Parenting
All the words you need, every day: the perfect reference book to broaden your knowledge of English, and is ideal for everyday use, at home, in the office or at school. Drawn from Collins' 4.5-billion-word database of today's English, Collins English Dictionary and Thesaurus combines a comprehensive dict ionary with all the alternatives and opposites the user needs. The book is designed for ease of use, with thumb tabs on every page and all entry words highlighted in bold. This layout means that you can be sure to find all the information you need in the quickest time possible. ...Show more
$20.00
NZD
Category: Parenting
Accessible and clear advice on discovering your family's history in the UK, and geneology techniques.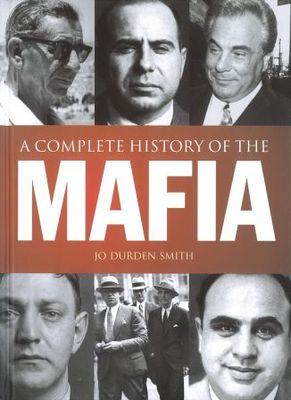 $25.00
NZD
Category: Parenting
Organised crime is perhaps the most infamous phenomenon of our time. From Al Capone, who boldly claimed his bootlegging activities were a public service, to the flamboyant Teflon Don, John Gotti, the criminals of the underworld have garnered headlines and captured our imagination with their lavish and v iolent lifestyles. A complete History of the mafia presents and exciting and accessible introduction to the mob's most influential perpetrators and personalities - their crimes, schemes, hangouts and their unique culture and jargon. It also provides and in-depth history of the role of the mafia in Sicily and America. For anyone who wants to know the truth about organised crime and understands the violent forces the have shaped it over the last century, this book is an indispensable guide. ...Show more