$39.99
NZD
Category: Crafts
Marie Greene's seamless, top-down patterns bust the myth that sweaters take six months or more to make. She's created 20 new patterns to get readers wearing their own high-quality knits in only two weeks. Each sweater features just the right amount of detail for a beautifully textured look with minimal work. Fewer buttonholes and no-fuss construction make the garments surprisingly simple to finish. Designed with portability in mind, the patterns are easy to memorize, making any spare moment prime knitting time. Marie's friendly, straightforward instruction and clear technique tutorials have made her patterns a hit with knitters online. In this book, she shares her tested tips and tricks for more efficient knitting and faster results. This collection of cozy pullovers and contemporary cardigans never sacrifices style for speed. Captivating details like cables and stripes are made simple with Marie's techniques. Readers will find tools to gauge their stitching speed, set a project timeline and achieve the perfect fit for any size. Timeless, comfortable and versatile, these quick sweaters will be readers' favorites to gift and wear for years to come.This book will have 20 patterns and 60 photos. ...Show more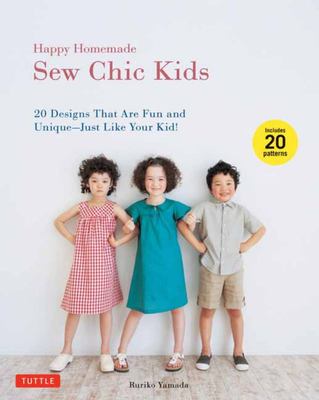 $27.99
NZD
Category: Crafts
Today's DIY generation loves to outfit their kids in stylish homemade clothes, and kids love clothes that feel good. Designer Ruriko Yamada draws from her own experiences as a mom to create designs and sewing patterns that are fun to wear, easy to make, and infused with covetable Japanese style. "Happy Homemade: Sew Chic Kids" features easy-to-follow diagrams, Japanese sewing patterns in English, and simple instructions on how to make twenty super-comfy pieces for both boys and girls, including: Pin-tucked blouse Dress with flared sleeves Knee-length shorts Tiered skirt Boy's stand-up collar shirt Pull-over parkaYamada provides four sizes of westernized patterns, each of which can easily be adjusted to fit children from three to nine years old. Simple lines give kids room to move, and the classic styles look good on any frame. Sewing for children has never been easier. With "Happy Homemade," you'll whip up a fantastic, money-saving wardrobe in practically no time at all! ...Show more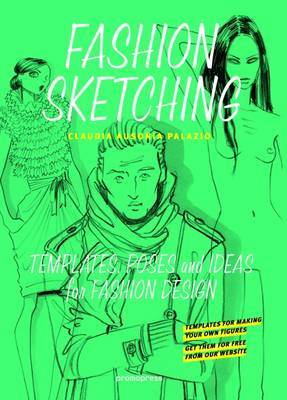 $59.99
NZD
Category: Crafts
"Fashion Sketching" aims to help emerging designers and fashion professionals cut down the time required to produce a collection. It offers every type of silhouette and pose for women, men, and children, so that designers are able to produce sketches that are faithful to the human figure, even if styliz ed. ...Show more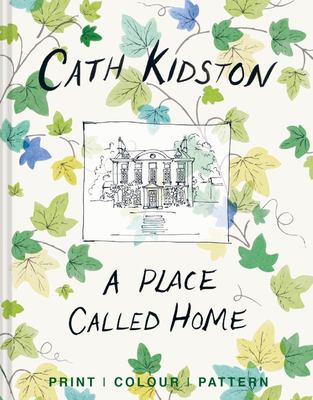 $65.00
NZD
Category: Crafts
Cath Kidston--queen of vintage-inspired homeware and joyously decorated spaces--grants unprecedented insight into her creative process and personal style in this lifestyle-meets-memoir-meets-interior-design book. Designer Cath Kidston is famous for her high-street brand and nostalgic floral patterns. I n this book, she invites readers into her own home to talk about patterns, color, décor, and more. Room by room, she gives an illuminating tour of her Gloucestershire house, pointing out interesting style choices and snazzy materials. From charming picture frames and fireplaces, to vintage patterns and rugs that tie the room together, Cath Kidston's personal style and interiors vision shines through. Along the way she shares decorating ideas, tips, and tricks for turning a house into a home. Perfect for fans of her designs, this part-interiors book, part-memoir is beautifully photographed throughout by Christopher Sykes. ...Show more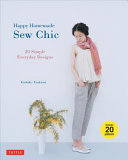 $27.99
NZD
Category: Crafts
Are you a do-it-yourselfer, with a passion for Japanese style? Look no further, "Happy Homemade: Sew Chic" is the book you've been waiting for--all new simple and timeless creations of Yoshiko Tsukiori, popular Japanese fashion designer and author of "The Stylish Dress Book," now available in English in the United States. "Happy Homemade: Sew Chic" features 20 easy-to-sew flexible patterns that boast authentic Japanese style created simply--by you. Sew-your-own pants, tops, dresses and skirts will add that sought-after Japanese flair to your wardrobe. "Happy Homemade: Sew Chic" is your ultimate guide in transforming fabric to fabulous. ...Show more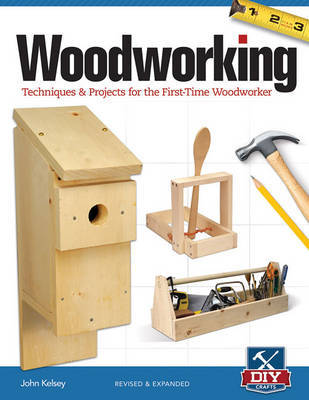 $29.99
NZD
Category: Crafts
Woodworking is a useful and enjoyable skill that anyone can learn. If you've ever wished you knew how to make things out of wood, this book is the perfect place to start. You'll be amazed at how simple it is to build fun and practical wooden items as you work through the easy lessons inside. Each of the woodworking projects in this book can be completed in just a few hours. Designed to teach basic woodworking skills, they require only ordinary lumber and simple hand and power tools that you may already own. Each new project builds on what you learned before, allowing you to become more self-confident as your skills increase. ...Show more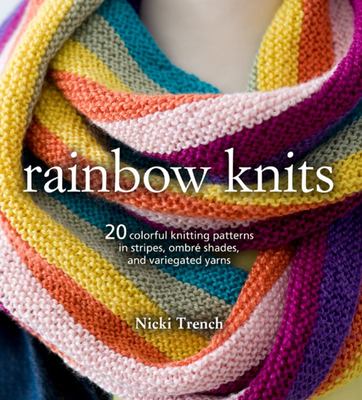 $29.99
NZD
Category: Crafts
Bring more fun into your life with 20 patterns for rainbow-hued and multicolored knits.   Rainbows are everywhere--in rainbow hair, rainbow toast, and rainbow knits. Whether you like the bright colors of a true rainbow or softer shades of the spectrum, there is something for you in this collection of 20 patterns by Nicki Trench. There is a cute rainbow-yoked baby cardigan, a silky striped tie, stripy sweaters and cardigans, and a purse embroidered with multicolored flowers to make as a gift. Then there are accessories for adults, including a bobble hat and a cabled scarf, as well as makes for the nursery including baby blankets, a hat, and a sweater. There's even a striped baby blanket in all the colors of the rainbow, easy enough for a beginner to knit, and a lovely gift for a new arrival. If you don't want to go all-out on the rainbow theme, then the cabled pillow with rainbow-colored tassels could be for you. Just get out your needles and knit your own rainbows. ...Show more
$32.99
NZD
Category: Crafts
Do you know a child with a favourite storytime character? Crochet them a hooded blanket, then crochet all the others Each blanket tells a story, with pockets on the sides for snuggly paws and different tails. Perfect for unwinding for a bedtime story and animating the oral tradition of storytelling - l ittle listeners as well as their parents will find themselves enchanted. ...Show more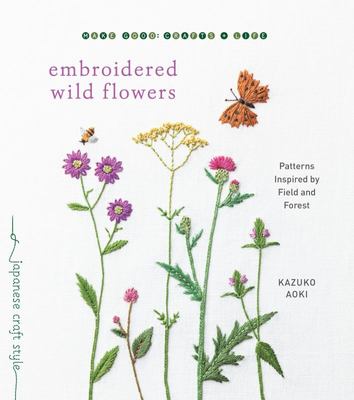 $45.00
NZD
Category: Crafts | Series: Make Good: Japanese Craft Style Ser.
From dandelions and violets to mushrooms and autumn leaves, this collection of embroidery motifs is inspired by nature walks. Inspired by the wonder and beauty of the natural world, the embroidery motifs offered here evoke wildflower meadows and woodland walks. With lifelike yet whimsical plants and flo wers, as well as mushrooms, leaves, trees, and birds, the flora and fauna presented here offer a delightful and beautiful range of motifs drawn from nature. Featuring beautiful photographs, clear step-by-step instructions, and detailed diagrams, this book will be an inspiring guide for those new to embroidery and a fresh and unique offering for those experienced with needle and thread. ...Show more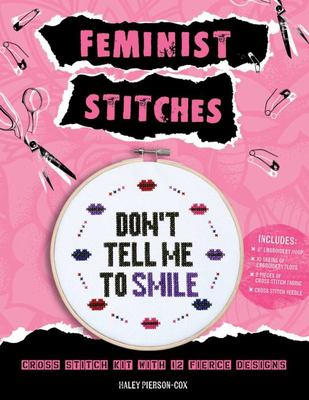 $32.99
NZD
Category: Crafts
Feminist Stitches is a cross-stitch kit designed to inspire and empower feminists of all crafting levels.
$24.99
NZD
Category: Crafts
Joyful Mending shows you how to fix old items of clothing, linens and household objects by turning tears and flaws into beautiful features. Simply by applying a few easy sewing, darning, felting, or crocheting techniques, as well as some sashiko and other favorite embroidery stitches, you can repair you r favorite pieces in a transformative way. These techniques don't just save you money, but make your life more joyful, fulfilling and sustainable in an age of disposable "fast fashion." Author Noriko Misumi teaches you her philosophy of mending and reusing items based on the age-old Japanese concepts of mindfulness and Wabi Sabi (an appreciation of old and imperfect things). In her book, she shows you how to: Repair any kind of fabric that is torn, ripped or stained--whether knitted or wovenWork with damaged flat or curved surfaces to make them aesthetically pleasing againCreate repairs that blend in, as well as bold or whimsical visible repairsDarn your handmade or expensive gloves, sweaters and socks to make them look great again The joy to be found in working with your hands and the personal artistry you discover within yourself lie at the heart of this book. While nothing lasts forever, there's pleasure, as well as purpose, in appreciating age and imperfection. Joyful Mending allows you to surround yourself with the things that truly give you joy, whether they were given to you by a loved one, picked up in your travels or simply have a special place in your heart. ...Show more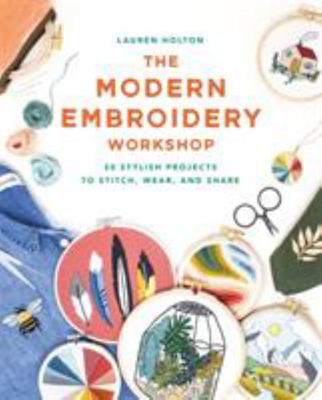 $34.99
NZD
Category: Crafts
Master embroidery stitches with this collection of 20 eye-catching motifs, patterns and projects, ideal for novices through to experienced embroiderers. Easy-to-follow instructions accompany each colourful design, and you'll find customization tips and guidance to help you make every piece your own. D iscover imaginative ideas for embellishing items to wear, display and gift, ranging from simple motifs for a cotton bag or T-shirt, through to intricate landscapes for beautiful wall art. ...Show more