$27.99
NZD
Category: Literary/Classics
Guest-edited by Isabella Tree, author of Wilding, this nature issue touches on every continent in the world and features award-winning writers, expert scientists and activists from the frontlines of the climate crisis.
$32.99
NZD
Category: General Fiction
'Absolutely dazzling' Marian Keyes 'Startling, urgent and intimate' Lisa McInerney 'I lived every scene as I read' Donal Ryan Being Tommy's mother is too much for Sonya. Too much love, too much fear, too much longing for the cool wine she gulps from the bottle each night. Because Sonya is burning the fi sh fingers, and driving too fast, and swimming too far from the shore, and Tommy's life is in her hands. Once there was the thrill of a London stage, a glowing acting career, fast cars, handsome men. But now there are blackouts and bare cupboards, and her estranged father showing up uninvited. There is Mrs O'Malley spying from across the road. There is the risk of losing Tommy forever.   ...Show more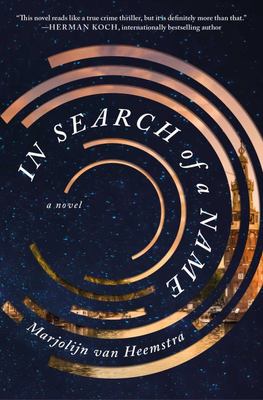 $35.00
NZD
Category: General Fiction
This spellbinding and intimate novel explores the burden of legacy as a young woman wrestles with discoveries that contradict her great-uncle's supposed heroism during World War II. D says that a name always fits in the end, that a name is like a leather shoe that forms itself to the foot. But in my m ind, it's the other way around: a person grows into his name. Marjolijn van Heemstra has heard about her great-uncle's heroism for as long as she can remember. As a resistance fighter, he was the mastermind of a bombing operation that killed a Dutch man who collaborated with the Nazis, and later became a hero to everyone in the family. So, when Marjolijn's grandmother bestows her with her great-uncle's signet ring requesting that she name her future son after him, Marjolijn can't say no. Now pregnant with her firstborn, she embarks on a quest to uncover the true story behind the myth of her late relative. Chasing leads from friends and family, and doing her own local research, Marolijn realizes that the audacious story she always heard is not as clear-cut as it was made out to be. As her belly grows, her doubts grow, too--was her uncle a hero or a criminal? Vivid, hypnotic, and profoundly moving, In Search of a Name explores war and its aftermath and how the stories we tell and the stories we are told always seem to exist somewhere between truth and fiction. ...Show more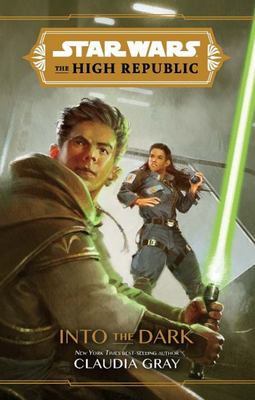 $22.99
NZD
Category: Sci-Fi/Fantasy
Long before the Clone Wars, the Empire, or the First Order, the Jedi lit the way for the galaxy in a golden age known as the High Republic! Padawan Reath Silas is being sent from the cosmopolitan galactic capital of Coruscant to the undeveloped frontier-and he couldn't be less happy about it. He'd rathe r stay at the Jedi Temple, studying the archives. But when the ship he's traveling on is knocked out of hyperspace in a galactic-wide disaster, Reath finds himself at the center of the action. The Jedi and their traveling companions find refuge on what appears to be an abandoned space station. But then strange things start happening, leading the Jedi to investigate the truth behind the mysterious station, a truth that could end in tragedy ... ...Show more
$37.00
NZD
Category: General Fiction
From the Sunday Times No.1 bestselling author comes the latest instalment in the epic multimillion-selling series, The Seven Sisters. The story of Merope, the missing sister, is waiting to be told . . .
$32.99
NZD
Category: Crime
A respected Nigerian psychologist travels to a remote southern border town to uncover the truth about the murder of three university students When Dr. Philip Taiwo is called on by a powerful Nigerian politician to investigate the public torture and murder of three university students in Port Harcourt, h e has no idea that he's about to be enveloped by a perilous case that is far from cold. Philip is not a detective. He's an investigative psychologist, an academic more interested in figuring out the why of a crime than actually solving it. But when he steps off the plane and into the dizzying frenzy of the provincial airport, he soon realizes that the mob-driven murder of the Okriki Three isn't as straight forward as he thought. With the help of his loyal and streetwise personal driver, Chika, Philip must work against those actively conspiring against him to parse together the truth of what happened to these students. A thrilling and atmospheric mystery, and an unforgettable portrait of the contemporary Nigerian sociopolitical landscape, LIGHTSEEKERS is a wrenching novel tackling the porousness between the first and third worlds, the enduring strength of tribalism and homeland identity, and the human need for connection in the face of isolation. ...Show more
$32.99
NZD
Category: Historical
Based on the true scandal that rocked the court of James I, A Net for Small Fishes is the most gripping novel you'll read this year- an exhilarating dive into the pitch-dark waters of the Jacobean court. Frances Howard has beauty and a powerful family and is the most unhappy creature in the world. Anne Turner has wit and talent but no stage on which to display them. Little stands between her and the abyss of destitution. When these two very different women meet in the strangest of circumstances, a powerful friendship is sparked. Frankie sweeps Anne into a world of splendour that exceeds all she imagined - a Court whose foreign king is a stranger to his own subjects; where ancient families fight for power, and where the sovereign's favourite may rise and rise so long as he remains in favour. With the marriage of their talents, Anne and Frankie enter this extravagant, savage hunting ground, seeking a little happiness for themselves. But as they gain notice, they also gain enemies; what began as a search for love and safety leads to desperate acts that could cost them everything. ...Show more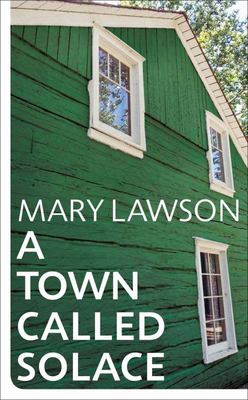 $37.00
NZD
Category: General Fiction
'I've been trying to tell everybody I know about Mary Lawson... Each of her novels is just a marvel' ANNE TYLER Clara's sister is missing. Angry, rebellious Rose, had a row with their mother, stormed out of the house and simply disappeared. Eight-year-old Clara, isolated by her distraught parents' effo rts to protect her from the truth, is grief-stricken and bewildered. Liam Kane, newly divorced, newly unemployed, newly arrived in this small northern town, moves into the house next door, a house left to him by an old woman he can barely remember and within hours gets a visit from the police. It seems he's suspected of a crime. At the end of her life Elizabeth Orchard is thinking about a crime too, one committed thirty years ago that had tragic consequences for two families and in particular for one small child. She desperately wants to make amends before she dies. Set in Northern Ontario in 1972, A Town Called Solace explores the relationships of these three people brought together by fate and the mistakes of the past. By turns gripping and darkly funny, it uncovers the layers of grief and remorse and love that connect us, but shows that sometimes a new life is possible. ...Show more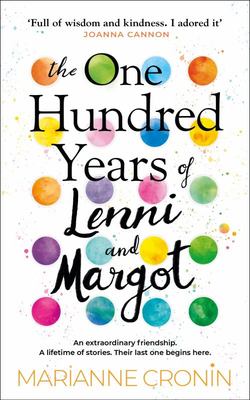 $37.00
NZD
Category: General Fiction
An extraordinary friendship. A lifetime of stories. Their last one begins here. 'Full of wisdom and kindness. It is just the kind of book I adore' JOANNA CANNON 'Touching and honest and funny. I completely and wholeheartedly fell for Lenni and Margot' NINA POTTELL Life is short - no one knows that bet ter than seventeen year-old Lenni Petterssen. On the Terminal Ward, the nurses are offering their condolences already, but Lenni still has plenty of living to do. When she meets 83-year-old Margot Macrae, a fellow patient offering new friendship and enviable artistic skills, Lenni's life begins to soar in ways she'd never imagined. As their bond deepens, a world of stories opens up: of wartime love and loss, of misunderstanding and reconciliation, of courage, kindness and joy. Stories that have led Lenni and Margot to the end of their days. Fiercely alive, disarmingly funny, and brimming with tenderness, The One Hundred Years of Lenni and Margot unwraps the extraordinary gift of life even when it is about to be taken away, and revels in our infinite capacity for friendship and love when we need it most. 'Emotional, involving, witty and sad. All my favourite things. Everyone is going to love LENNI AND MARGOT' JILL MANSELL ...Show more
$19.99
NZD
Category: Crime | Series: Vera Stanhope Ser.
DCI Vera Stanhope returns in <i>The Darkest Evening</i>, the ninth novel in <i>Sunday Times </i>bestseller Ann Cleeves' enduringly popular series. Driving home during a swirling blizzard, Vera Stanhope's only thought is to get there quickly. But the snow is so heavy, she become s disoriented and loses her way. Ploughing on, she sees a car slewed off the road ahead of her. With the driver's door open, Vera assumes the driver has sought shelter but when she inspects the car she is shocked to find a young toddler strapped in the back seat. Afraid they will freeze, Vera takes the child and drives on, arriving at Brockburn, a run-down stately home she immediately recognizes as the house her father Hector grew up in. Inside Brockburn a party is in full swing, with music and laughter to herald the coming Christmas. But outside in the snow, a young woman lies dead and Vera knows immediately she has a new case. Could this woman be the child's mother, and if so, what happened to her? A classic country house mystery with a contemporary twist, Ann Cleeves returns with a brilliant Vera novel to savour. ...Show more
Later
by Stephen King
$24.99
NZD
Category: Crime
#1 bestselling author Stephen King returns with a brand-new novel about the secrets we keep buried and the cost of unearthing them. SOMETIMES GROWING UP MEANS FACING YOUR DEMONS The son of a struggling single mother, Jamie Conklin just wants an ordinary childhood. But Jamie is no ordinary child. Born w ith an unnatural ability his mother urges him to keep secret, Jamie can see what no one else can see and learn what no one else can learn. But the cost of using this ability is higher than Jamie can imagine — as he discovers when an NYPD detective draws him into the pursuit of a killer who has threatened to strike from beyond the grave. Later is Stephen King at his finest, a terrifying and touching story of innocence lost and the trials that test our sense of right and wrong. With echoes of King's classic novel It, Later is a powerful, haunting, unforgettable exploration of what it takes to stand up to evil in all the faces it wears. ...Show more
$34.99
NZD
Category: Crime
In this gripping thriller set in New Zealand, New York Times bestselling author Nalini Singh takes you into the twisted world of an exclusive cul-de-sac located on the edge of a sprawling forest.My mother vanished ten years ago.So did a quarter of a million dollars in cash.Now, she's back.Her bones clot hed in scarlet silk.When socialite Nina Rai disappeared without a trace, everyone wrote it off as another trophy wife tired of her wealthy husband. But now her bones have turned up in the shadowed green of the forest that surrounds her elite neighbourhood, a haven of privilege and secrets that's housed the same influential families for decades.The rich live here, along with those whose job it is to make their lives easier. And somebody knows what happened to Nina one rainy night ten years ago. Her son Aarav heard a chilling scream that night, and he's determined to uncover the ugly truth that lives beneath the moneyed elegance . . . but no one is ready for the murderous secrets about to crawl out of the dark.Even the dead aren't allowed to break the rules in this cul-de-sac.Praise for A Madness of Sunshine:'Singh puts her previous writing experience to great effect in this accomplished novel' Sunday Times'An atmospheric read with a compelling sense of the spectacular rugged landscape' Guardian ...Show more