$35.00
NZD
Category: General Fiction
I often wonder if we are living the wrong life in the wrong country. Talia is being held at a correctional facility for adolescent girls in the forested mountains of Colombia after committing an impulsive act of violence that may or may not have been warranted. She urgently needs to get out and get back home to Bogotá, where her father and a plane ticket to the United States are waiting for her. If she misses her flight, she might also miss her chance to finally be reunited with her family in the north. How this family came to occupy two different countries, two different worlds, comes into focus like twists of a kaleidoscope. We see Talia's parents, Mauro and Elena, fall in love in a market stall as teenagers against a backdrop of civil war and social unrest. We see them leave Bogotá with their firstborn, Karina, in pursuit of safety and opportunity in the United States on a temporary visa, and we see the births of two more children, Nando and Talia, on American soil. We witness the decisions and indecisions that lead to Mauro's deportation and the family's splintering--the costs they've all been living with ever since. Award-winning, internationally acclaimed author Patricia Engel, herself a dual citizen and the daughter of Colombian immigrants, gives voice to all five family members as they navigate the particulars of their respective circumstances. And all the while, the metronome ticks: Will Talia make it to Bogotá in time? And if she does, can she bring herself to trade the solid facts of her father and life in Colombia for the distant vision of her mother and siblings in America? Rich with Bogotá urban life, steeped in Andean myth, and tense with the daily reality of the undocumented in America, Infinite Country is the story of two countries and one mixed-status family--for whom every triumph is stitched with regret, and every dream pursued bears the weight of a dream deferred.   "A knockout of a novel...we predict [Infinite Country] will be viewed as one of 2021's best." --O, The Oprah Magazine   "An exquisitely told story of family, war, and migration, this is a novel our increasingly divided country wants and needs to read." --R.O.   Kwon, Electric Literature Named a Most Anticipated Book of 2021 from The Millions, O, The Oprah Magazine, Elle, Electric Literature, Lit Hub, AARP, Refinery29, BuzzFeed, Autostraddle, SheReads, Alma, and more. ...Show more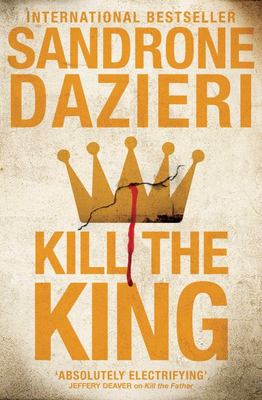 $22.99
NZD
Category: General Fiction
*The thrilling conclusion to the acclaimed series that started with Kill the Father, a Richard and Judy 2017 Bookclub pick and Sunday Times bestseller* Two damaged but deductively brilliant detectives must sort out what is real and what is imagined. Reeling from a deadly bombing in Venice and her inve stigative partner Dante's disappearance, Detective Colomba Caselli retreats to the rural countryside to nurse her wounds. When an autistic teenager appears in her yard, covered in blood, he leads her to a brutal crime scene where nothing is what it seems. As Colomba gets pulled into the investigation and the body count continues to grow, she is implicated in the violence. She is convinced that a powerful villain is working in the shadows to cause the carnage and frame her, but the only person who can help her is Dante--and he hasn't been seen in over a year and is presumed dead. Colomba is sure he's alive and out there somewhere, but will she find him before it's too late? And can she clear her name and be free of the far-reaching legacy of the villain known as the Father . . . Bursting with action, ingeniously plotted, and filled with one unexpected twist after another, Kill the King is a shocking and satisfying conclusion to this breathtakingly original crime series. Praise for Sandrone Dazieri 'Fans of Larsson and Nesbø will hope that Dazieri changes his mind and extends the Torre/Caselli series' Kirkus Review on Kill the King 'Absolutely electrifying' Jeffery Deaver 'A thriller of the highest order. Highly recommended' Christopher Reich 'A mind-bending, stunningly original page-turner' Jonathan Kellerman ...Show more
$24.00
NZD
Category: General Fiction
**LONGLISTED FOR THE BOOKER PRIZE 2020**From the bestselling author of A Spool of Blue Thread- an offbeat love story about mis-steps, second chances and the elusive art of human connection. The perfect book to escape with this Christmas.Micah Mortimer isn't the most polished person you'll ever meet. His numerous sisters and in-laws regard him oddly but very fondly, but he has his ways and means of navigating the world. He measures out his days running errands for work - his TECH HERMIT sign cheerily displayed on the roof of his car - maintaining an impeccable cleaning regime and going for runs (7-15, every morning). He is content with the steady balance of his life.But then the order of things starts to tilt. His woman friend Cassia (he refuses to call anyone in her late thirties a 'girlfriend') tells him she's facing eviction because of a cat. And when a teenager shows up at Micah's door claiming to be his son, Micah is confronted with another surprise he seems poorly equipped to handle.Redhead by the Side of the Road is an intimate look into the heart and mind of a man who sometimes finds those around him just out of reach - and a love story about the differences that make us all unique.   ...Show more
$27.99
NZD
Category: Crime
"The award-winning classic murder mystery."--Cover.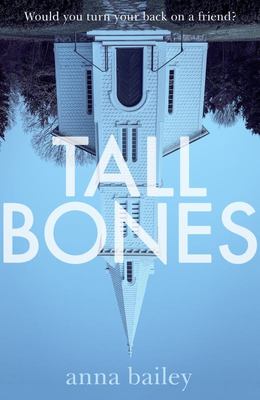 $37.00
NZD
Category: Fiction
'Anna Bailey's debut is irresistible, a compelling and nuanced psychological thriller suffused with small town prejudice and dark family secrets.' PAULA HAWKINS, author of The Girl on the Train 'Tall Bones is as atmospheric as it gets - a stunning debut that delivers on every level.' RENEE KNIGHT, auth or of Disclaimer 'Chilling and compulsive. Tall Bones is a dazzling debut.' KATE HAMER, author of The Girl in the Red Coat When seventeen-year-old Emma leaves her best friend Abi at a party in the woods, she believes, like most girls her age, that their lives are just beginning. Many things will happen that night, but Emma will never see her friend again. Abi's disappearance cracks open the façade of the small town of Whistling Ridge, its intimate history of long-held grudges and resentment. Even within Abi's family, there are questions to be asked - of Noah, the older brother whom Abi betrayed, of Jude, the shining younger sibling who hides his battle scars, of Dolly, her mother and Samuel, her father - both in thrall to the fire and brimstone preacher who holds the entire town in his grasp. Then there is Rat, the outsider, whose presence in the town both unsettles and excites those around him. Anything could happen in Whistling Ridge, this tinder box of small-town rage, and all it will take is just one spark - the truth of what really happened that night out at the Tall Bones.... '   ...Show more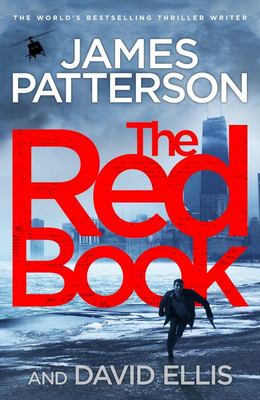 $37.00
NZD
Category: Thriller
The Black Book is James Patterson's highest-rated stand-alone thriller ever. Now Detective Billy Harney is back, and his latest case makes his first seem like a picnic. To Harney, the newest member of Chicago PD's elite strike force -- Special Operations Section (SOS) -- getting shot in the head, stalke d by a state's attorney, and accused of murder by his fellow cops is all part of breaking a case. So when a drive-by shooting on the Chicago's west side turns political, he leads the way to a quick solve. But Harney's instincts -- his father was once chief of detectives and his twin sister, Patti, is also on the force -- run deep. As a population hungry for justice threatens to riot, he realizes that the three known victims are hardly the only ones. When Harney starts asking questions about who's to blame, the easy answers prove to be the wrong ones. On the flip side, the less he seems to know, the longer he can keep his clandestine investigation going ... until Harney's quest to expose the evil that's rotting the city from the inside out takes him to the one place he vowed never to return: his own troubled past. ...Show more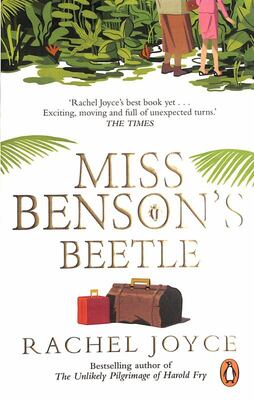 $24.00
NZD
Category: Fiction
'A girl's own adventure . . . This is Rachel Joyce's best book yet . . . Exciting, moving and full of unexpected turns.' The Times 'The perfect escape novel for our troubled times.' Patrick Gale ____________________ It is 1950. In a devastating moment of clarity, Margery Benson abandons her dead-end job and advertises for an assistant to accompany her on an expedition. She is going to travel to the other side of the world to search for a beetle that may or may not exist. Enid Pretty, in her unlikely pink travel suit, is not the companion Margery had in mind. And yet together they will be drawn into an adventure that will exceed every expectation. They will risk everything, break all the rules, and at the top of a red mountain, discover their best selves. This is a story that is less about what can be found than the belief it might be found; it is an intoxicating adventure story but it is also about what it means to be a woman and a tender exploration of a friendship that defies all boundaries. ____________________ A Best Book of the Year 2020 selection for Woman & Home and The Daily Mail. ____________________ What readers are saying: ***** 'It has a sense of wonder and danger, it's heart-breaking and yet wondrous too. I loved every single second.' ***** 'Thought-provoking, quirky, terribly poignant and laugh out loud funny in places. I loved it!' ***** 'A beautiful, emotional story of friendship and strength that will tug at your heart.' ...Show more
$37.00
NZD
Category: General Fiction
___________________ 'A remarkably accomplished, polished debut.' Malorie Blackman 'You can't stop birds from flying, can you, Sameer? They go where they will...' 1960s UGANDA. Hasan is struggling to run his family business following the sudden death of his wife. Just as he begins to see a way forward, a new regime seizes power, and a wave of rising prejudice threatens to sweep away everything he has built. Present-day LONDON. Sameer, a young high-flying lawyer, senses an emptiness in what he thought was the life of his dreams. Called back to his family home by an unexpected tragedy, Sameer begins to find the missing pieces of himself not in his future plans, but in a past he never knew. ___________________ Moving between two continents over a troubled century, We Are All Birds of Uganda is an immensely resonant novel that explores racial tensions, generational divides and what it means to belong. It is the first work of fiction by Hafsa Zayyan, co-winner of the inaugural #Merky Books New Writers' Prize, and one of the most exciting young novelists of today. ___________________ As featured in the Daily Mail, Cosmopolitan, Elle, Observer ___________________ Readers have been entranced by We Are All Birds of Uganda: 'I connected with this book immediately ... Racism, generational culture, love and family ties are all key components of this novel by a really accomplished debut author who I feel sure we are going to hear a lot more from.' 'I can't find the words to describe how much I adored every, single, beautiful word of this totally amazing story. If I could give this book more than 5 stars I would.' 'This is one of the best books I have read in a long time and the writing is exceptional. A truly remarkable debut novel that I will shout about from the rooftops.' 'What an amazing book. Sensitively written, it covers so many issues. Family, religion, racism, bullying, loyalty. Eloquent writing made me feel completely part of the story ... An absolute gem of a book.' 'Zayyan intricately weaves the often forgotten story of South Asian migrants in Uganda, through past and present. Meticulously crafted, beautifully and thoughtfully written, with complex characters, this was an absolute pleasure to read.' 'A beautifully written story with themes of race and emigration. This is an extremely accomplished and readable story.' ...Show more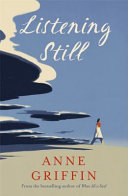 $34.99
NZD
Category: General Fiction
From the bestselling author of When All is Said comes a delicious new novel about a young woman who can hear the dead - a talent which is both a gift and a curse. Jeanie Masterson has a gift: she can hear the recently dead and give voice to their final wishes and revelations. Inherited from her father, this gift has enabled the family undertakers to flourish in their small Irish town. Yet she has always been uneasy about censoring some of the dead's last messages to the living. Unsure, too, about the choice she made when she left school seventeen years ago: to stay or leave for a new life in London with her charismatic teenage sweetheart. So when Jeanie's parents unexpectedly announce their plan to retire, she is jolted out of her limbo. In this captivating successor to her bestselling debut, Anne Griffin portrays a young woman who is torn between duty, a comfortable marriage and a role she both loves and hates and her last chance to break free, unaware she has not been alone in softening the truth for a long while. ...Show more
$34.99
NZD
Category: Thriller | Series: Scott Pearce Ser.
<i>Red Wolves</i> is the stunning second novel in the Scott Pearce series from <i>Sunday Times</i> bestselling author Adam Hamdy. In this adrenaline-charged thriller, Pearce finds himself trying to stop a sinister new breed of weapon. A daring escape from a Cairo prison. An assas sin who kills with a single touch. A vicious drug war on the streets of America. Suspecting these events are related, ex-MI6 officer Scott Pearce uncovers a chilling plot to unleash a terrifying new toxin on an unsuspecting world. When Pearce's team deploy to fight the menace on two fronts an undercover operation goes horribly wrong, leaving Pearce in a race against time to stop this deadly new threat. Pearce has burned the espionage rulebook, but now he is about to find out he's not the only one who can light a fire, and his enemies are determined to see the world burn. . . ...Show more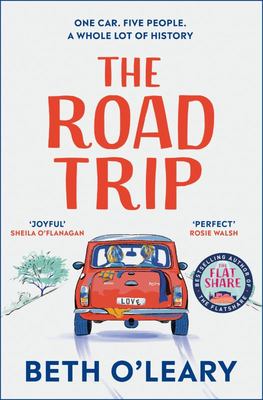 $34.99
NZD
Category: General Fiction
'Joyful and uplifting' Sheila O'Flanagan 'O'Leary's best yet' Gillian McAllister 'A charming, heartfelt story of love found and love potentially lost' Laura Jane Williams Addie and her sister are about to embark on an epic road trip to a friend's wedding in rural Scotland. The playlist is all planned an d the snacks are packed.But, not long after setting off, a car slams into the back of theirs. The driver is none other than Addie's ex, Dylan, who she's avoided since their traumatic break-up two years earlier. Dylan and his best mate are heading to the wedding too, and they've totalled their car, so Addie has no choice but to offer them a ride. The car is soon jam-packed full of luggage and secrets, and with four hundred miles ahead of them, Dylan and Addie can't avoid confronting the very messy history of their relationship...Will they make it to the wedding on time? And, more importantly... is this really the end of the road for Addie and Dylan? 'I adored every page of this super-smart, brilliantly funny romcom' Rosie Walsh on The Flatshare 'The new Jojo Moyes ... This has all the ingredients of Me Before You... seriously funny' Cosmopolitan on The Flatshare 'Touching, funny and skilful, a delightful read' Katie Fforde on The Flatshare 'The Flatshare is a huge, heart-warming triumph' Josie Silver on The Flatshare  ...Show more