$32.99
NZD
Category: Historical
The story of how two women, who should have been bitter foes, combined their courage and wisdom to wield extraordinary power and influence behind the scenes of the fledgling colony.  
$37.00
NZD
Category: Historical
On a visit to her childhood home in rural Malaysia, Durga faces a reckoning. Stuck with her sharp-tongued grandmother in the rising heat, both women must untangle the truth from the myth of their family's past. What happened to Durga's mother after she gave birth? Why did so many of their family members disappear during the war? And who is to blame for the childhood tragedy that haunts Durga?Fragile Monsters traces one family's story from 1920 to the present day, unravelling a thrilling tale of love, betrayal and redemption against the backdrop of natural disasters and fallen empires. Written in vivid technicolour, with an electric daughter-grandmother relationship at its heart, this is a stunning debut novel about what happens when secrets fester through the generations.   ...Show more
$34.99
NZD
Category: Historical
A beautiful and sweeping historical novel that takes the reader from the west coast of New Zealand, to Scotland and Melbourne in the 1870s 1866. Will Stewart is one of many who have left their old lives behind to seek their fortunes in New Zealand's last great gold rush. The conditions are hostile and the outlook bleak, but he must push on in his uncertain search for the elusive buried treasure. Rose is about to arrive on the shores of South Island when a storm hits and her ship is wrecked. Just when all seems lost she is snatched from the jaws of death by Will, who risks his life to save her. Drawn together by circumstance, they stay together by choice and for a while it seems that their stars have finally aligned. But after a terrible misunderstanding they are cruelly separated, and their new-found happiness is shattered. As Will chases Rose across oceans and continents, he must come to terms with the possibility that he might never see her again. And if he does, he will have to face the man who took her . . . ...Show more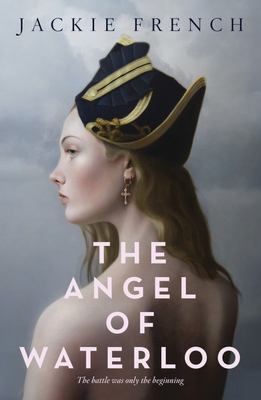 $32.99
NZD
Category: Historical
The powerful new novel from master storyteller Jackie French The soldiers she saved called her the Angel of Waterloo.The husband she loved and lost called her Hen.The patients she treated in secret called her Auntie Love.She was Henrietta Bartlett, a surgeon's daughter, a survivor of the Napoleonic Wars . But now the battlefield is just a blood-soaked memory, and Hen dreams of peace, a home, and a society that allows women to practise medicine.On the other side of the world, the newly founded colony of New South Wales seems a paradise. But Europe's wars cast long shadows ...From bestselling author Jackie French comes the story of one woman's journey from the hell of Waterloo to colonial Australia, where she can forge her own dreams in a land of many nations.PRAISE FOR JACKIE FRENCH'a master storyteller ... [she] gives women a rich, strong, and brutally honest voice' Better Reading'Heartwarming, heartbreaking and hard to put down' Australian Women's Weekly ...Show more
$37.99
NZD
Category: Historical
Paris 1943. Lana Antanov is rushing to see her husband, Frederic, and tell him the news that she is pregnant. But as she arrives the convent where Frederic teaches music, she watches in horror as a Gestapo officer executes Frederic for hiding a Jewish girl in a piano. Overcome with grief, Lana loses the baby. A few months later, Lana is approached by a member of the French Resistance to work as a spy on the French Riviera and help save Jews from execution. As a 'White Russian' daughter of a Russian countess, Lana is the ideal choice to infiltrate the emigre community of Russian aristocrats who socialise with German officers. But Lana has a very personal motive for taking on this mission - the Gestapo officer in charge intent on exterminating all the Jews, Alois Brunner, is the man who shot Frederic. Lana's cover story makes her the mistress of a wealthy Swiss playboy, the darkly handsome and charismatic Guy Pascal, and her base his villa on the Riviera. Together they make a ruthlessly effective team. The information they gather at parties and the casino at Monte Carlo helps thwart several raids and enables countless Jews to escape to Morocco by boat. But Lana has not counted on becoming attached to a young Jewish girl named Odette or to fall helplessly in love with Guy. As the Nazis close in, her desire to protect the ones she loves threatens to put them all at risk. 'Filled with danger and romance, Lana's War is the story of a courageous woman waging her own battle against the Nazis ... Cinematic in scope, this novel will keep readers turning pages with twists and turns that lead to an unforgettable ending.' Renee Rosen, bestselling author of Park Avenue Summer   'Lana is a heroine to root for, and her story of loss and love is inspiring and life-affirming. I was completely engrossed in this lush, transportive novel.' Allison Pataki, New York Times bestselling author of The Queen's Fortune ...Show more
$24.99
NZD
Category: Historical
In 1901, the word bondmaid was discovered missing from the Oxford English Dictionary. This is the story of the girl who stole it.Motherless and irrepressibly curious, Esme spends her childhood in the Scriptorium, a garden shed in Oxford where her father and a team of lexicographers are gathering words f or the very first Oxford English Dictionary. Esme's place is beneath the sorting table, unseen and unheard. One day, she sees a slip containing the word bondmaid flutter to the floor unclaimed. Esme begins to collect other words from the Scriptorium that are misplaced, discarded or have been neglected by the dictionary men. Over time, Esme realises that some words are considered more important than others - that words and meanings relating to women's experiences often go unrecorded. She begins to collect words for another dictionary: The Dictionary of Lost Words.Set when the women's suffrage movement was at its height and the Great War loomed, The Dictionary of Lost Words reveals a lost narrative, hidden between the lines of a history written by men.   ...Show more
$24.99
NZD
Category: Historical
It's 1699, and the salons of Paris are bursting with the creative energy of fierce, independent-minded women. But outside those doors, the patriarchal forces of Louis XIV and the Catholic Church are moving to curb their freedoms. In this battle for equality, Baroness Marie Catherine D'Aulnoy invents a p owerful weapon: 'fairy tales'. When Marie Catherine's daughter, Angelina, arrives in Paris for the first time, she is swept up in the glamour and sensuality of the city, where a woman may live outside the confines of the church or marriage. But this is a fragile freedom, as she discovers when Marie Catherine's close friend Nicola Tiquet is arrested, accused of conspiring to murder her abusive husband. In the race to rescue Nicola, illusions will be shattered and dark secrets revealed as all three women learn how far they will go to preserve their liberty in a society determined to control them. This keenly-awaited second book from Melissa Ashley, author of The Birdman's Wife, restores another remarkable, little-known woman to her rightful place in history, revealing the dissent hidden beneath the whimsical surfaces of Marie Catherine's fairy tales. The Bee and the Orange Tree is a beautifully lyrical and deeply absorbing portrait of a time, a place, and the subversive power of the imagination.   ...Show more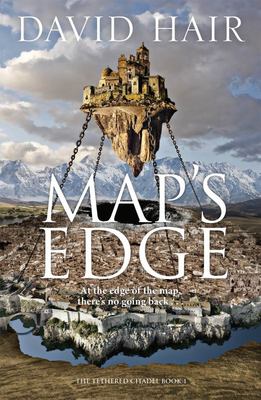 $37.99
NZD
Category: Historical | Series: The\Tethered Citadel Ser. | Reading Level: near fine
Follow a renegade sorcerer off the edge of the map, in a thrilling adventure perfect for fans of Scott Lynch, Brandon Sanderson and Sebastien de Castell . . . Dashryn Cowl has run out of places to hide. The erstwhile sorcerer of the Imperial College fled the Bolgravian Empire when his high-flying famil y fell from grace, but the tyrannical empire is still hunting for him. So when he gets his hands on a map showing a place outside the known lands rich in istariol, the mineral that fuels sorcery, he sees a way back to power. There's only one problem: it means masquerading as an Imperial Cartomancer (an instant death sentence) and finding some dupes to help him mine the istariol in secret, no questions asked. But somehow, amid the dangers of the road (floods and avalanches, beasts, barbarians and monsters), a strange thing begins to happen: Dashryn starts to care about his ragtag followers and their strange odyssey into the ruins of an ancient forgotten civilisation. But his past won't let him be: the implacable Imperial Bloodhound Toran Zorne has caught his scent, and Zorne has never yet failed to bring his quarry to ground. At the edge of the map, there's no going forward and no going back . . . ...Show more
$44.99
NZD
Category: Historical | Series: William Warwick Novels Ser.
Jeffrey Archer's Hidden in Plain Sight is the second novel featuring Detective William Warwick, by the master storyteller and #1 New York Times bestselling author of the Clifton Chronicles William Warwick has been promoted to Detective Sergeant, but his promotion means that he, along with the rest of h is team, have been reassigned to the Drugs Squad. They are immediately tasked with apprehending Ahmed Rashedi, a notorious drug dealer, who operates his extensive network out of South London. As the investigation progresses, William runs into enemies old and new: Adrian Heath, from his school days, now a street dealer who he convinces to turn informer; and financier Miles Faulkner, who makes a mistake that could finally see him put behind bars. Meanwhile, William and his fianc e Beth enjoy making preparations for their upcoming wedding, though an unpleasant surprise awaits them at the altar. As William's team closes the net around a criminal network like none they have ever faced before, he devises a trap they would never expect, one that is hidden in plain sight . . .   ...Show more
$34.99
NZD
Category: Historical
In October 1863, Ian Steele, having taken on the identity of Captain Samuel Forbes, is fighting the Pashtun on the north-west frontier in India. Half a world away, the real Samuel Forbes is a lieutenant in the 3rd New York Volunteers and is facing the Confederates at the Battle of Mission Ridge in Tenne ssee. Neither is aware their lives will change beyond recognition in the year to come. In London, Ella, the love of Ian's life, is unhappily married to Count Nikolai Kasatkin. As their relationship sours further, she tries to reclaim the son she and Ian share, but Nikolai makes a move that sees the boy sent far from Ella's reach. As 1864 dawns, Ian is posted to the battlefields of the Waikato in New Zealand, where he comes face to face with an old nemesis. As the ten-year agreement between Steele and Forbes nears its end, their foe is desperate to catch them out and cruel all their hopes for the future... ...Show more
$37.99
NZD
Category: Historical
Midsummers Eve, 1670. A wealthy man waits outside a poor London warehouse to meet with Alinor, the woman he failed twenty-one years before. He has everything to offer, wealth, land, status, and he believes she has the only thing he cannot buy: his son and heir. The warehouse is failing, clinging on to poor business in Restoration London--a city gone mad for pleasure. But will Alinor and her family sell-out to Sir James? Meanwhile in New England, Alinor's brother Ned, who rebelled against the Crown, cannot find justice in the New World, as the King's revenge stretches across the Atlanic and turns the pioneers against each other and against the native Americans. A beautiful widow, Livia, arrives from Venice, telling them Alinor's son, Rob, has drowned and that she needs the family's help with a profitable new trade. She will import beautiful statues of marble and bronze to fuel the classical craze among the wealthy landowners. She enchants the warehouse family with her son, their new heir; her sensual carefree warmth; and promises of wealth to come. She captures Sir James and spins them all into a mesh of deceit which only the brave little daughter of the warehouse can break. Sarah searches for the truth about Livia in Venice bringing home the stunning denouement to this, the second book in the Fairmile series.   ...Show more
$27.99
NZD
Category: Historical
"Love, suspense, nature and superstition are woven together in this powerful novel" MAJA LUNDE, author of The History of Bees "An exquisitely atmospheric novel . . . The Bell in the Lake does what fiction promises: to steal you away to another world and ask you, if unfairly, to leave a little of your h eart behind" DEREK B. MILLER, author of Norwegian by Night "Lyrical, melancholy and with beautifully drawn characters, this pitches old beliefs against new ways with a haunting delicacy that rings true." DAILY MAIL "Mytting uses the love story to explore the clash between tradition and modernity" THE TIMES (Historical Fiction Book of the Month) The first in a rich historical trilogy that draws on legend, by a literary craftsman and the author of The Sixteen Trees of the Somme Norway, 1880. Winter is hard in Butangen, a village secluded at the end of a valley. The lake has frozen, and for months the ground is too hard to bury the dead. Astrid Hekne dreams of a life beyond all this, beyond marriage, children, and working the land to the end of her days. Then Pastor Kai Schweigaard takes over the small parish, with its 700-year-old stave church carved with pagan deities. The two bells in the tower were forged by Astrid's forefather in the sixteenth century, in memory of conjoined twins Halfrid and Gunhild Hekne. They are said to hold supernatural powers. The villagers are wary of the pastor and his resolve to do away with their centuries-old traditions, though Astrid also finds herself drawn to him. And then a stranger arrives from Dresden, with grand plans for the church itself. For headstrong Astrid this may be a provocation too far. Talented architecture student Gerhard Schönauer is an improbable figure in this rugged community. Astrid has never met anyone like him; he seems so different, so sensitive. She finds that she must make a choice: for her homeland and the pastor, or for an uncertain future in Germany. Then the bells begin to ring . . . "Rich, sinuous prose . . . a beautiful example of modern Norwegian folklore" GUARDIAN Translated from the Norwegian by Deborah Dawkin ...Show more