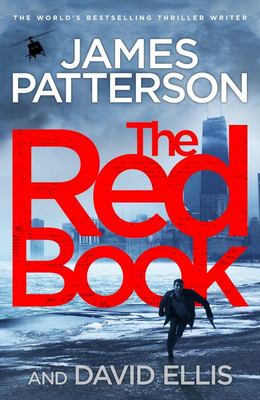 $37.00
NZD
Category: Thriller
The Black Book is James Patterson's highest-rated stand-alone thriller ever. Now Detective Billy Harney is back, and his latest case makes his first seem like a picnic. To Harney, the newest member of Chicago PD's elite strike force -- Special Operations Section (SOS) -- getting shot in the head, stalke d by a state's attorney, and accused of murder by his fellow cops is all part of breaking a case. So when a drive-by shooting on the Chicago's west side turns political, he leads the way to a quick solve. But Harney's instincts -- his father was once chief of detectives and his twin sister, Patti, is also on the force -- run deep. As a population hungry for justice threatens to riot, he realizes that the three known victims are hardly the only ones. When Harney starts asking questions about who's to blame, the easy answers prove to be the wrong ones. On the flip side, the less he seems to know, the longer he can keep his clandestine investigation going ... until Harney's quest to expose the evil that's rotting the city from the inside out takes him to the one place he vowed never to return: his own troubled past. ...Show more
$34.99
NZD
Category: Thriller | Series: Scott Pearce Ser.
<i>Red Wolves</i> is the stunning second novel in the Scott Pearce series from <i>Sunday Times</i> bestselling author Adam Hamdy. In this adrenaline-charged thriller, Pearce finds himself trying to stop a sinister new breed of weapon. A daring escape from a Cairo prison. An assas sin who kills with a single touch. A vicious drug war on the streets of America. Suspecting these events are related, ex-MI6 officer Scott Pearce uncovers a chilling plot to unleash a terrifying new toxin on an unsuspecting world. When Pearce's team deploy to fight the menace on two fronts an undercover operation goes horribly wrong, leaving Pearce in a race against time to stop this deadly new threat. Pearce has burned the espionage rulebook, but now he is about to find out he's not the only one who can light a fire, and his enemies are determined to see the world burn. . . ...Show more
$34.99
NZD
Category: Thriller | Series: Roy Grace Ser.
Detective Superintendent Roy Grace investigates the case of a missing woman in Brighton in the seventeenth novel in Peter James's bestselling series. Is this Roy Grace's most challenging case yet? A mystery that is leaving him totally confounded for the first time in his career. Most Sundays, Niall an d Eden Paternoster like to go for a drive and visit country houses. She likes to look at them, he likes to dream that one day...However, most weeks they end up bickering about something or other. This particular Sunday he wants to get back to catch the start of the French Grand Prix, but she insists they stop somewhere to buy cat litter. Reluctantly, he pulls into the car park of a large supermarket and waits while she dashes in.He waits. And waits. But Eden doesn't come back out, she's gone. When he gets home she's not there either, and none of their friends or family have heard from her. A few days later Niall is arrested on suspicion of her murder despite vigorously protesting his innocence. But as Roy Grace is called in to investigate the disappearance of Eden Paternoster, it soon transpires that nothing is as it seems. ...Show more
$37.99
NZD
Category: Thriller
Anna Wharton's debut, <i>The Imposter</i>, is a spine-chilling suspense about obsession, loneliness and the lies we tell ourselves in order to live with ourselves . . . The lives of others have always fascinated newspaper archivist Chloe. And when she comes across a cutting of a little girl who went missing twenty-five years ago, she is moved by the unwavering devotion of the child's parents and their belief that their daughter will one day return. Meanwhile, news that her beloved Nan, the only family she has left, must move into a nursing home, leaves Chloe distraught and soon to be homeless. So when the missing girl's parents advertise for a lodger, Chloe sees this as a sign – a new home <i>and</i> the perfect opportunity to investigate the case. But it's not long until she realises the couple aren't all they seem from the outside . . . With everyone in the house hiding something, the question is – whose secrets are the most dangerous? ...Show more
$32.99
NZD
Category: Thriller
Someone has taken Bree's baby...'If you ever want to see your baby again, GO HOME. Tell no one.Do not call the police. Do not call your husband. Be at your house by 5-15 PM. Or he's gone for good...'Revenge doesn't wait for permission.The latest unputdownable, edge-of-your-seat thriller from the New Yor k Times bestselling queen of domestic suspense and author of Never Have I Ever, Joshilyn Jackson ...Show more
$45.00
NZD
Category: Thriller
A brand-new Courtney Series adventure. The war is over, Hitler is dead - and yet his evil legacy lives on. Saffron Courtney and her beloved husband Gerhard only just survived the brutal conflict, but Gerhard's Nazi-supporting brother, Konrad, is still free and determined to regain power. As a dangerous game of cat-and-mouse develops, a plot against the couple begins to stir. One that will have ramifications throughout Europe. . .Further afield in Kenya, the last outcrop of the colonial empire is feeling the stirrings of rebellion. As the situation becomes violent, and the Courtney family home is under threat, Leon Courtney finds himself caught between two powerful sides - and a battle for the freedom of a country.Legacy of War is a nail-biting story of courage, bravery, rebellion and war from the master of adventure fiction.   ...Show more
$23.00
NZD
Category: Thriller
To understand the truth, you have to start at the beginning... Winter in Idaho. The sky is dark. It is cold enough to crack bones. Jack Morton has nothing left. Nothing except for his younger brother, Matty, who he'd die for. And now Jack faces a stark choice: lose his brother to foster care, or find th e drug money that sent his father to prison. He chooses the money. Ava Bardem lives in isolation. She's learnt from her controlling father that loving someone leads to pain and staying silent keeps you safe. Then she meets Jack and suddenly there's a glimmer of light through the darkness. But when Ava realises that her father and Jack are stalking the same money, she has to make her own wrenching choice: remain silent, or speak up in order to help the brothers survive against the odds. Perfect for fans of Patrick Ness, Meg Rosoff and Daniel Woodrell, What Beauty There Is is an exhilarating and emotional thriller from an incredible new voice in YA. ...Show more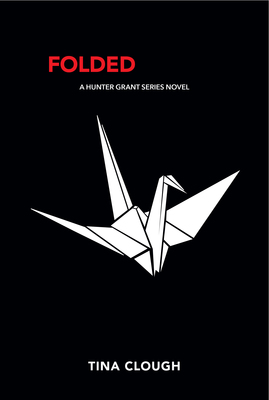 $35.00
NZD
Category: NZ Authors | Series: Hunter Grant #3
Notes asking for help folded into tiny origami shapes and found outside a city apartment building, a physics textbook with tiny writing between the lines and a woman who abruptly resigns and disappears. Are the notes asking for help real or is it a game? Hunter Grant, ex-army and with a pragmatic view o f justice, reluctantly agrees to help find the missing woman. A high-powered lawyer arrives form the US, and shortly after his meeting with Hunter and Dao a "cease and desist" letter arrives from the Cayman Islands. Inspector Bakker - a woman, who in Hunter's words "looks as if she would be useful in a brawl, provided she was on your side" - takes instant exception to his involvement and threatens to arrest him for interfering in an investigation. Dao sets out alone on a dangerous mission, driven by a compulsive need to find out what has happened to the girl who wrote the notes, and Hunter looks death in the face when he decides to risk everything to put an end to the Darknet forces that threaten their lives. ...Show more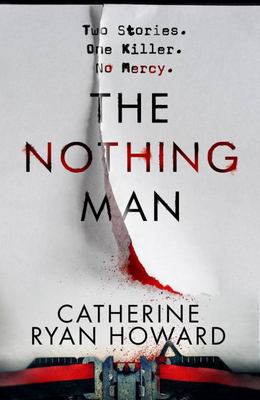 $32.99
NZD
Category: Thriller
A brilliantly twisty thriller from the critically acclaimed author of Rewind, an Irish Times bestseller.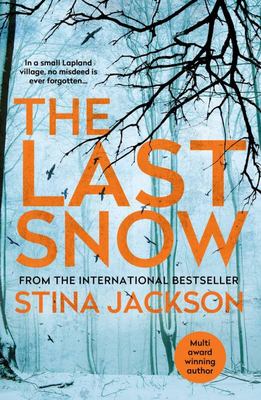 The Last Snow
by Stina Jackson; Susan Beard (Translator)
$32.99
NZD
Category: Thriller
A troubled family. A broken home. A suspicious community. No one ever forgets. From the award-winning author of The Silver Road.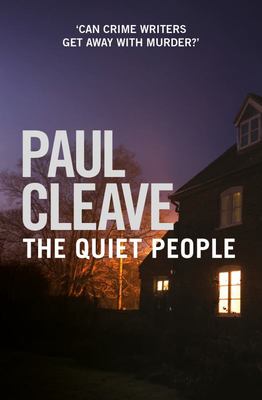 $37.99
NZD
Category: NZ Authors
Cameron and Lisa Murdoch are successful crime-writers. They have been on the promotional circuit, joking that no-one knows how to get away with crime like they do. After all, they write about it for a living. So when their seven year old son Zach goes missing, naturally the police and the public wonder if they have finally decided to prove what they have been saying all this time - are they trying to show how they can commit the perfect crime? ...Show more
$34.99
NZD
Category: Thriller | Series: Aloysius Archer Ser.
Evoking the golden age of crime and for fans of Raymond Chandler and Agatha Christie, comes A Gambling Man from one of the world's bestselling thriller writers, David Baldacci. A lucky roll of the dice. It is nearly 1950 and Aloysius Archer is on his way to Bay Town, California to take up a post with re nowned gumshoe, Willie Dash. Making an overnight stop in Reno he gets lucky at the casino, meets a talented actor named Liberty Callahan with her sights set on Hollywood, and helps out a man threatened by mobsters for a bad debt. With a magnificent Delahaye motor as his repayment, Archer goes west with Liberty to seek work, fame and fortune. The journey is dangerous and full of surprises as Liberty shows her steel and reveals she has a past as dark as Archer's. A risk worth taking In Bay Town, Willie Dash is tasked with finding out who is doing everything in their power to prevent his client, politician Douglas Kemper, from being mayor. As Archer and Dash dig deeper, they discover a town full of secrets and strange events. When two seemingly unrelated murders occur at Midnight Moods, a local burlesque club owned by local scion, Sawyer Armstrong, Archer and Dash must dig deep to find a connection between the killings. All bets are off To prove himself in his first case as a PI, Archer will need all of his skills to decipher the truth from the lies, the good from the evil and the relevance of the mysterious happenings offshore he saw during a late night boat ride in the Pacific. While Liberty, in a final perilous showdown, shows that she's a true star in the making.   ...Show more