Shiver
by Allie Reynolds
$34.99
NZD
Category: Crime
They don't know what I did. And I intend to keep it that way. How far would you go to win? Hyper-competitive people, mind games and a dangerous natural environment combine to make the must-read thriller of the year. Fans of Lucy Foley and Lisa Jewell will be gripped by spectacular debut novel Shiver. When Milla is invited to a reunion in the French Alps resort that saw the peak of her snowboarding career, she drops everything to go. While she would rather forget the events of that winter, the invitation comes from Curtis, the one person she can't seem to let go. The five friends haven't seen each other for ten years, since the disappearance of the beautiful and enigmatic Saskia. But when an icebreaker game turns menacing, they realise they don't know who has really gathered them there and how far they will go to find the truth. In a deserted lodge high up a mountain, the secrets of the past are about to come to light. ...Show more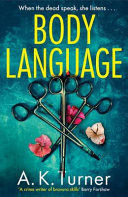 $22.99
NZD
Category: Crime
Meet Cassie Raven. Goth. Londoner. Mortuary assistant.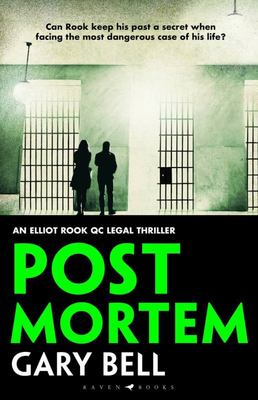 $32.99
NZD
Category: Crime
Can Rook keep his criminal past a secret when facing the most dangerous case of his life? Thirteen men have died in a London prison. Barrister Elliot Rook QC, who risks losing everything if his secret criminal past is revealed, must defend Charli Meadows, the vulnerable single mother accused of smugglin g the deadly tainted drugs inside. But just as Rook becomes suspicious of those closest to Charli, a note arrives at his flat o threatening violence if the trial is not called off. While Rook battles to defend Charli and protect himself, his young prot g Zara Barnes is fighting for her livelihood. In a few short weeks, only one tenancy at the legal chambers will be available to the ever-multiplying mass of pupils. Determined to make it hers, Zara takes on her biggest solo case yet. But will her gamble pay off? Praise for the Elliot Rook QC series- '(A) thriller I found hard to put down' - Observer 'Slick and wonderfully paced, I was hooked from the opening pages. One of the best legal thrillers I have read recently, it reminded me of early Grisham' - AMW Books Blog 'A brilliant read' - A. N. Wilson, Tablet   ...Show more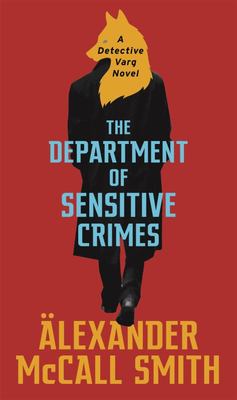 $24.99
NZD
Category: Crime | Series: Detective Varg Ser. | Reading Level: near fine
In the Swedish criminal justice system, certain cases are considered especially strange and difficult, in Malm , the dedicated detectives who investigate these crimes are members of an elite squad known as the Sensitive Crimes Division. These are their stories.   The first case: the small matter of a man stabbed in the back of the knee. Who would perpetrate such a crime and why? Next: a young woman's imaginary boyfriend goes missing. But how on Earth do you search for someone who doesn't exist? And in the final investigation: eerie secrets that are revealed under a full moon may not seem so supernatural in the light of day. No case is too unusual, too complicated, or too, well, insignificant for this squad to solve. The team: Ulf "the Wolf" Varg, the top dog, thoughtful and diligent; Anna Bengsdotter, who's in love with Varg's car (and possibly Varg, too); Carl Holgersson, who likes nothing more than filling out paperwork; and Erik Nykvist, who is deeply committed to fly fishing. With the help of a rather verbose local police officer, this crack team gets to the bottom of cases other detectives can't or won't bother to handle. Equal parts hilarious and heartening, The Department of Sensitive Crimes is a tour de farce from a true master. ...Show more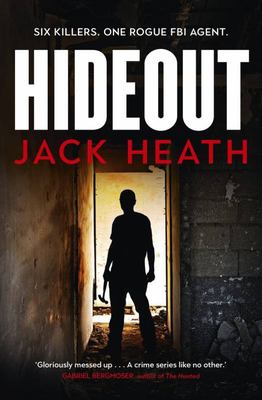 $32.99
NZD
Category: Crime | Series: Timothy Blake
A tense, unputdownable thriller from the author of Hangman.  
$34.99
NZD
Category: Crime
From the author of Lady in Waiting A storm. A disappearance. A race against time . . . Mustique is in a state of breathless calm as tropical storm Cristobal edges towards it across the Atlantic. Most villa owners have escaped the island but a few young socialites remain, unwilling to let summer's part ying end. American heiress Amanda Fortini is one such thrill-seeker - until she heads out for a morning swim and doesn't return. Detective Sergeant Samuel Wilton is just 28 years old and the island's only fully trained police officer. He quickly realises he needs to contact Lord and Lady Blake, who bought the island decades ago and have invested time, money and love creating a paradise. Jasper is in St Lucia designing a new village of luxury villas but Lady Veronica (Vee to her friends) catches a plane immediately. Her beloved god-daughter, Lily, is on the island and this disappearance has alarming echoes of what happened to Lily's mother many years ago. Lady Vee would never desert a friend in need, and she can keep a cool head in a crisis. When Amanda's body is found, a murder investigation begins. Wilton knows the killer must be an islander because flights and ferry crossings have stopped due to the storm warning, but the local community isn't co-operating. And then the storm hits, and someone else disappears . . .   ...Show more
Snow
by John Banville
$32.99
NZD
Category: Crime
'The body is in the library,' Colonel Osborne said. 'Come this way.' Following the discovery of the corpse of a highly respected parish priest at Ballyglass House - the Co. Wexford family seat of the aristocratic, secretive Osborne family - Detective Inspector St John Strafford is called in from Dublin to investigate. Strafford faces obstruction from all angles, but carries on determinedly in his pursuit of the murderer. However, as the snow continues to fall over this ever-expanding mystery, the people of Ballyglass are equally determined to keep their secrets. ' The sinister and unnerving Snow has all the trimmings of a classic country house mystery - body in the library, closed circle of suspects, foul weather - all elevated by Banville's immaculate, penetrating prose.' Peter Swanson   ...Show more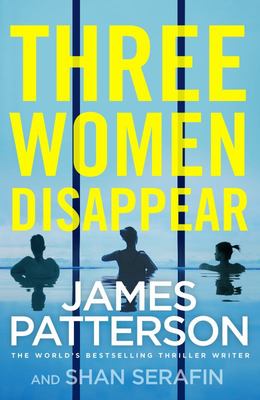 $37.00
NZD
Category: Crime
A murdered man. Three missing witnesses. Are they in the wind - or in the grave? Accountant Anthony Costello has a talent for manipulating both numbers and people, turning losses into profits, enemies into allies - and vice versa. When he's found murdered in his own home, three suspects top the list: S arah, his personal chef. Anna, his wife. Serena, his maid. All three had motive to kill Costello. All three had access to his home. And all three women are missing. Eyes are on Detective Sean Walsh, who has a personal connection to the case, as his trail of leads dead ends. Neither the powerful bankroll behind Costello nor Walsh's vengeful superior officer can budge the investigation, yet as Walsh continues to dig, he uncovers even more reasons the women have to stay hidden - from the law, and from each other. ...Show more
$18.99
NZD
Category: Crime
Timothy Blake returns, with an insatiable appetite, in the thrillingly addictive sequel to Hangman.
$32.99
NZD
Category: Crime | Series: Phryne Fisher Ser.
Surrounded by secrets, great and small, the formidable Miss Phryne Fisher returns to vanquish injustice.When a mysterious invitation arrives for Miss Phryne Fisher from an unknown Captain Herbert Spencer, Phryne's curiosity is excited. Spencer runs a retreat in Victoria's spa country for shell-shocked s oldiers of the First World War. It's a cause after Phryne's own heart but what could Spencer want from her?Phryne and the faithful Dot view their spa sojourn as a short holiday but are quickly thrown in the midst of disturbing Highland gatherings, disappearing women, murder and the mystery of the Temperance Hotel.Meanwhile, Cec, Bert and Tinker find a young woman floating face down in the harbour, dead. Tinker, with Jane and Ruth, Phryne's resilient adopted daughters, together decide to solve what appears to be a heinous crime.Disappearances, murder, bombs, booby-traps and strange goings-on land Miss Phryne Fisher right in the middle of her most exciting adventure. ...Show more
$24.99
NZD
Category: Crime | Series: A\Rivers of London Novel Ser.
Peter Grant is facing fatherhood, and an uncertain future, with equal amounts of panic and enthusiasm. Rather than sit around, he takes a job with émigré Silicon Valley tech genius Terrence Skinner's brand new London start up - the Serious Cybernetics Company. Drawn into the orbit of Old Street's famou s 'silicon roundabout', Peter must learn how to blend in with people who are both civilians and geekier than he is. Compared to his last job, Peter thinks it should be a doddle. But magic is not finished with Mama Grant's favourite son. Because Terrence Skinner has a secret hidden in the bowels of the SCC. A technology that stretches back to Ada Lovelace and Charles Babbage, and forward to the future of artificial intelligence. A secret that is just as magical as it technological - and just as dangerous. ...Show more
$27.99
NZD
Category: Crime
One woman. Five personalities. Private investigator IQ is back to piece together a Newport Beach murder with an eyewitness who gives "people person" a whole new meaning. Christiana is the daughter of the biggest arms dealer on the West Coast, Angus Byrne. She's also the sole witness and number one susp ect in the murder of her boyfriend, found dead in her Newport Beach boutique. Isaiah Quintabe is coerced into taking the case to prove her innocence. If he can't, Angus will harm the brilliant PI's new girlfriend, ending her career. The catch: Christiana has multiple personalities. Among them, a na ve, beautiful shopkeeper, an obnoxious drummer in a rock band, and a wanton seductress. Isaiah's dilemma: no one personality saw the entire incident. To find out what really happened the night of the murder, Isaiah must piece together clues from each of the personalities . . . before the cops close in on him. ...Show more