$22.99
NZD
Category: Sci-Fi/Fantasy | Series: Book of the Ice Ser.
A stunning new epic fantasy series following a young outcast who must fight with everything she has to survive, set in the same world as Red Sister.   In the ice, east of the Black Rock, there is a hole into which broken children are thrown. Yaz's people call it the Pit of the Missing and now it is dr awing her in as she has always known it would.   To resist the cold, to endure the months of night when even the air itself begins to freeze, requires a special breed. Variation is dangerous, difference is fatal. And Yaz is not the same.   Yaz's difference tears her from the only life she's ever known, away from her family, from the boy she thought she would spend her days with, and has to carve out a new path for herself in a world whose existence she never suspected. A world full of difference and mystery and danger.   Yaz learns that Abeth is older and stranger than she had ever imagined. She learns that her weaknesses are another kind of strength and that the cruel arithmetic of survival that has always governed her people can be challenged. ...Show more
$22.99
NZD
Category: Sci-Fi/Fantasy
Ages 12+From internationally bestselling author of All the Birds in the Sky comes a heart stopping adventure set against an intergalactic war — buckle your seatbelts!Tina never worries about being 'ordinary'--she doesn't have to, since she's known practically forever that she's not just Tina Mains, aver age teenager and beloved daughter.She's also the keeper of an interplanetary rescue beacon, and one day soon, it's going to activate, and then her dreams of saving all the worlds and adventuring among the stars will finally be possible.Tina's legacy, after all, is intergalactic — she is the hidden clone of a famed alien hero, left on Earth disguised as a human to give the universe another chance to defeat a terrible evil. But when the beacon activates, it turns out that Tina's destiny isn't quite what she expected.Things are far more dangerous than she ever assumed — and everyone in the galaxy is expecting her to actually be the brilliant tactician and legendary savior Captain Thaoh Argentian, but Tina....is just Tina. And the Royal Fleet is losing the war, badly — the starship that found her is on the run and they barely manage to escape Earth with the planet still intact. Luckily, Tina is surrounded by a crew she can trust, and her best friend Rachel, and she is still determined to save all the worlds. But first she'll have to save herself. ...Show more
$26.00
NZD
Category: Sci-Fi/Fantasy
Even a Time Lord can't change the past.   A wasteland. A dead world... No, there is a biodome, rising from the ash. Here, life teems and flourishes, with strange and lush plants, and many-winged insects with bright carapaces - and one solitary sentient creature, who spends its days watering the plants , talking to the insects, and tending this lonely garden. This is Inyit, the Last of the Kotturuh.   In All Flesh is Grass we are transported back to The Dark Times. The Tenth Doctor has sworn to stop the Kotturuh, ending Death and bringing Life to the universe. But his plan is unravelling - instead of bringing Life, nothing has changed and all around him people are dying. Death is everywhere. Now he must confront his former selves - one in league with their greatest nemesis and the other manning a ship of the undead... ...Show more
$24.99
NZD
Category: Sci-Fi/Fantasy | Series: Rampart Trilogy Ser.
'CAPTIVATING . . . AN EPIC POST-APOCALYPTIC FABLE' Kirkus on The Book of Koli The Fall of Koli is the third and final novel in the breathtakingly original Rampart trilogy - set in a strange and deadly world of our own making. The world that is lost will come back to haunt us . . . Koli has come a lon g way since being exiled from his small village of Mythen Rood. In his search for the fabled tech of the old times, he knew he'd be battling strange, terrible beasts and trees that move as fast as whips. But he has already encountered so much more than he bargained for. Now that Koli and his companions have found the source of the signal they've been following - the mysterious "Sword of Albion" - there is hope that their perilous journey will finally be worth something. Until they unearth terrifying truths about an ancient war . . . and realise that it may have never ended. Praise for the Rampart triology: 'This is a BEAUTIFUL book. Gripping, engaging, and absolutely worth the time it takes to burrow yourself into its reality. I can't recommend it highly enough' Seanan McGuire 'Narrator Koli's inquisitive mind and kind heart make him the perfect guide to Carey's immersive, impeccably rendered world' Kirkus 'Carey writes with compassion and fire - strange and surprising and humane' Lauren Beukes 'Koli embarks on a journey as perilous as it is enlightening . . . Enthralling' Guardian The Rampart Trilogy: The Book of Koli The Trials of Koli The Fall of Koli ...Show more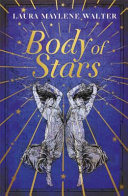 $37.99
NZD
Category: General Fiction
'We have a new The Handmaid's Tale... an exciting new literary voice with a dazzling imagination' EMMA KENNEDY'Compelling, menacing and ultimately uplifting, I fell headlong into the world of Body of Stars' SARAH WARD'Rapturously written and wildly original, Laura Maylene Walter's debut novel maps the d reams and nightmares of girlhood' EMILYY SCHULTZ'What a gift Laura Maylene Walter has given us in Body of Stars' ANNE VALENTENo future, dear reader, can break a woman on its ownA bold and dazzling exploration of fate and female agency in a world where women own the future but not their own bodies. Like every woman, Celeste Morton holds a map of the future in her skin, every mole and freckle a clue to unlocking what will come to pass. With puberty comes the changeling period - when her final marks will appear and her future is decided.The possibilities are tantalising enough for Celeste's excitement to outweigh her fear. Changelings are sought after commodities and abduction is rife as men seek to possess these futures for themselves.Celeste's marks have always been closely entwined with her brother, Miles. Her skin holds a future only he, as a gifted interpreter, can read and he has always considered his sister his practice ground. But when Celeste's marks change she learns a devastating secret about her brother's future that she must keep to herself - and Miles is keeping a secret of his own. When the lies of brother and sister collide, Celeste determines to create a future that is truly her own.Body of Stars is an urgent read about what happens when women are objectified and violently stripped of choice - and what happens when they fight back.'Part allegory, part warning, and part celebration of the female body, this is a thrilling and flawlessly crafted debut about the potential women have to hold magic, make magic, and change the course of history with the underestimated weapons of intelligence and love.' Courtney Maum, , author of Touch and Costalegre'Body of Stars sparks with tenderness and beauty, and Walter's writing on the female body is genuine art. A thought-provoking exploration of fate and forced binaries, this is a book that lingers.' Erika Swyler, author of Light from Other Stars and The Book of Speculation'Laura Maylene Walter's Body of Stars will be enjoyed as a novel that employs the fantastic to inventively explore both the victimization and the power of women in a world very much like our own, but its central pleasure and achievement may be its depiction of a complicated and extraordinarily moving sibling relationship. In Walter's generous and capable hands, M ...Show more
$27.99
NZD
Category: Sci-Fi/Fantasy
"Utterly captivating."--S. A. Chakraborty   "This novel will catch hold of your dreams and keep you from sleeping."--Mary Robinette Kowal   The Mask of Mirrors is the unmissable start to the Rook & Rose trilogy, a darkly magical fantasy adventure in which a con artist returns to the city that betrayed her, determined to have her revenge -- only to find that her fate might be to save it.   This is your past, the good and the ill of it, and that which is neither . . .   Arenza Lenskaya is a liar and a thief, a pattern-reader and a daughter of no clan. Raised in the slums of Nadezra, she fled that world to save her sister.   This is your present, the good and the ill of it, and that which is neither . . .   Renata Viraudax is a con artist recently arrived in Nadezra. She has one goal: to trick her way into a noble house and secure her fortune.   This is your future, the good and the ill of it, and that which is neither . . .   As corrupt nightmare magic begins to weave its way through the city of dreams, the poisonous feuds of its aristocrats and the shadowy dangers of its impoverished underbelly become tangled -- with Ren at their heart. And if she cannot sort the truth from the lies, it will mean the destruction of all her worlds.   "A tightly laced plot dripping with political intrigue. Carrick has built a strong foundation for things to come." --Publishers Weekly   ...Show more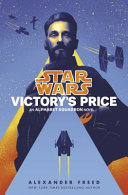 $37.00
NZD
Category: Sci-Fi/Fantasy
The aces of Alphabet Squadron have one final chance to defeat the darkness of Shadow Wing in this thrilling conclusion to the Star Wars trilogy!In the wake of Yrica Quell's shocking decision-and one of the fiercest battles of their lives-the remnants of Alphabet Squadron seek answers and closure across a galaxy whose old war scars are threatening to reopen.Soran Keize has returned to the tip of Shadow Wing's spear. Operation Cinder, the terrifying protocol of planetary extermination which began in the twilight of the Imperial era, burns throughout the galaxy. Shadow Wing is no longer wounded prey fleeing the hunters of the New Republic. With its leader, its strength has returned, and its Star Destroyers and TIE squadrons lurk in the darkness between stars, carrying out the fallen Emperor's final edict of destruction-as well as another, stranger mission, one Keize has championed not for the dying Empire, but for its loyal soldiers.Alphabet Squadron's ships are as ramshackle and damaged as their spirits, but they've always had each other. Now, as they face the might of Keize's reborn juggernaut, they aren't even sure they have that. How do you catch a shadow? How do you kill it? And when you're finally victorious, who pays the price? ...Show more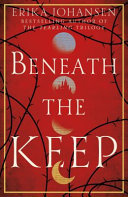 $37.00
NZD
Category: Sci-Fi/Fantasy
In a world far in the future, society in the Tearling has reverted to feudalism. Evil forces have converged to ensure that the rich and powerful stay in control while the poor are plunged into ever-greater depths of suffering. The only hope is a prophecy, whispered about among the poor, that a True Que en will rise up and save the kingdom from succumbing completely to despotism. But, none of this affects the Mace. We meet the Mace in the beginning of his life, when he is enslaved as a paid fighter in the Creche, the clandestine and sinister underworld beneath the kingdom. The decrepit Creche is the only home Mace has ever known. Meanwhile in the Keep and in the countryside, some of the same villains at play in the Mace's world are inciting ever-escalating class conflict. Princess Elyssa must decide if she should align herself with her mother the Queen, or join the socialist rebellion group Blue Horizon, which has captured her heart. As the people rioting across the countryside decide Elyssa holds the key to the Kingdom's future, she is running out of time to make her choice--and to outrun those who hope to make it for her. When the Mace must leave the Creche for the first time in his life, his own fate intertwines with the prophecy of the princess and the battles of country peasants uniting in mutiny, and everything changes. The hope that Elyssa represented may be snuffed out by dark magic, and the Mace finds himself called into the service of something bigger than himself -- a fight for a better world. ...Show more
$18.99
NZD
Category: Sci-Fi/Fantasy
A powerful curse forces the exiled Queen of Faerie to choose between ambition and humanity in this highly anticipated and jaw-dropping finale to The Folk of the Air trilogy from a #1 New York Times bestselling author.   He will be the destruction of the crown and the ruination of the throne   Power is much easier to acquire than it is to hold onto. Jude learned this lesson when she released her control over the wicked king, Cardan, in exchange for immeasurable power.   Now as the exiled mortal Queen of Faerie, Jude is powerless and left reeling from Cardan's betrayal. She bides her time determined to reclaim everything he took from her. Opportunity arrives in the form of her twin sister, Taryn, whose life is in peril.   Jude must risk venturing back into the treacherous Faerie Court, and confront her lingering feelings for Cardan, if she wishes to save her sister. But Elfhame is not as she left it. War is brewing. As Jude slips deep within enemy lines she becomes ensnared in the conflict's bloody politics.   And, when a dormant yet powerful curse is unleashed, panic spreads throughout the land, forcing her to choose between her ambition and her humanity . . .   p.p1 {{margin: 0.0px 0.0px 0.0px 0.0px; font: 13.0px Times; color: #000000}} ...Show more
$29.99
NZD
Category: Sci-Fi/Fantasy
Ghost hunter, fox whisperer, troublemaker. It is the summer of 2013 and Abigail Kamara has been left to her own devices. This might, by those who know her, be considered a mistake. While her cousin, police constable and apprentice wizard Peter Grant, is off in the sticks, chasing unicorns, Abigail is c hasing her own mystery. Teenagers around Hampstead Heath have been going missing but before the police can get fully engaged, the teens return home - unharmed but vague about where they've been. Aided only by her new friend, Simon, her knowledge that magic is real and a posse of talking foxes that think they're spies, Abigail must venture into the wilds of Hampstead to discover who is luring the teenagers and more importantly - why? ...Show more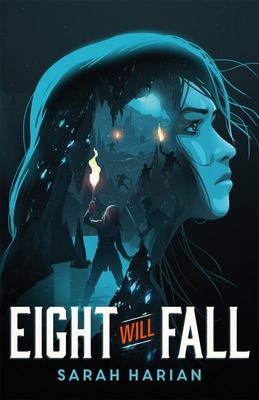 $19.99
NZD
Category: Sci-Fi/Fantasy
Adventurous and imaginative, Harian imbues the world of Demura with an infectious charm and energy, and just enough danger and darkness. A gorgeous fantasy that will hook readers from page one.--Madeleine Roux, New York Times-bestselling author of the Asylum seriesLovers of dark, high-octane adventure w ill be enthralled by Sarah Harian's Eight Will Fall, a genre-bending YA fantasy standalone, perfect for fans of Kendare Blake and Leigh Bardugo. In a world where magic is illegal, eight criminals led by rebellious Larkin are sent on a mission to rid their realm of an ancient evil lurking beneath the surface. Descending into a world full of unspeakable horrors, Larkin and her crew must use their forbidden magic to survive. As they fight in the shadows, Larkin finds a light in Amias, a fellow outlaw with a notorious past. Soon, Larkin and Amias realize that their destinies are intertwined. The eight of them were chosen for a reason. But as the beasts grow in number and her band is picked off one by one, Larkin is forced to confront a terrible truth: They were never meant to return. ...Show more
$22.99
NZD
Category: Sci-Fi/Fantasy | Series: Crescent City
Think Game of Thrones meets Buffy the Vampire Slayer with a drizzle of E.L. James - Telegraph Perfect for fans of Jessica Jones and True Blood, this is a blockbuster modern fantasy set in a divided world where one woman must uncover the truth to seek her revenge. Half-Fae, half-human Bryce Quinlan love s her life. Every night is a party and Bryce is going to savour all the pleasures Lunathion also known as Crescent City has to offer. But then a brutal murder shakes the very foundations of the city, and brings Bryce's world crashing down. Two years later, Bryce still haunts the city's most notorious nightclubs but seeking only oblivion now. Then the murderer attacks again. And when an infamous Fallen angel, Hunt Athalar, is assigned to watch her every footstep, Bryce knows she can't forget any longer. As Bryce and Hunt fight to unravel the mystery, and their own dark pasts, the threads they tug ripple through the underbelly of the city, across warring continents, and down to the deepest levels of Hel, where things that have been sleeping for millennia are beginning to stir ... With unforgettable characters and page-turning suspense, this richly inventive new fantasy series by #1 New York Times bestselling author Sarah J. Maas delves into the heartache of loss, the price of freedom and the power of love.   ...Show more