$19.99
NZD
Category: Picture Books
Discover how wheels make the world go round! Written by Tracey Turner, this fact-packed book takes young readers on a colourful journey through the subject of wheels of all kinds, from Roman chariots to driverless cars, via rollercoasters, cogs and gears, monster trucks and much more. Find out about whe els that whizz you around at fairgrounds, how to ride downhill on a penny-farthing, and why wheels can even help you decorate your bedroom! With Fatti Burke's stylish and colourful illustrations, Wheels is a wonderful journey of discovery. ...Show more
Ninja!
by Arree Chung
$17.99
NZD
Category: Picture Books
A brilliantly funny, action-packed picture book about Ninjas, created by the author of Mixed and winner of the Federation of Children's Book Award and UKLA Award for best picture book, Arree Chung. Maxwell is a Ninja. He must be strong, courageous and silent. Maxwell's mission? To creep through the hou se, past the sleeping dad, and claim the chocolate biscuits and the sacred cup. There may be obstacles, like baby sisters who do not know the way of the Ninja. But have no fear! A true Ninja can overcome all challenges. This wonderfully funny story, with fun, comic-book style illustrations, will appeal to all want-to-be Ninjas. ...Show more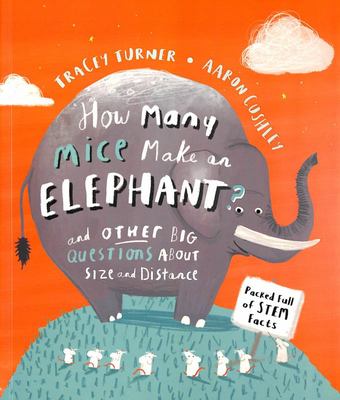 $19.99
NZD
Category: Picture Books
How Many Mice Make an Elephant? And Other Big Questions about Size and Distance introduces children to this tricky maths concept in a fun, relatable way. Fantastically written by Tracey Turner, questions such as 'How many high jumps to the moon?' and 'How many ice cubes make an iceberg?' get children to think about just how high, how big and how far things are, as well as teaching them the maths to work it out! The logic behind each comparison is explained in clear, simple steps for children to follow along, helping them to reach the answer. Beautiful illustrations by Aaron Cushley couldn't be further from a maths text book, making learning maths a truly fun experience. This wonderfully illustrated take on maths-by-stealth includes an introduction by Kjartan Poskitt, author of the bestselling Murderous Maths series. ...Show more
$17.99
NZD
Category: Chapter Books | Series: Monster Doctor Ser.
Are you ...A dragon with indigestion?A blob with a cold?A yeti with a sore foot?Then book an appointment with the MONSTER DOCTOR - no THING too small, no creature too big!Ozzy is perfectly ordinary - that is, until he finds himself hired as a nurse at Dr von Sichertall's failing monster surgery. He has his work cut out helping to treat the extraordinary patients and he has to find a way to save the practise ... ...Show more
$16.99
NZD
Category: Chapter Books | Series: Beast Quest Ser.
Battle Beasts and fight Evil with Tom and Elenna in the bestselling adventure series for boys and girls aged 7 and up! In Avantia's Northern Mountains, a mysterious local hero claims to have defeated a terrible Beast. But all is not as it seems, and when Tom goes to investigate he makes a startling dis covery. The Beast is not dead but hibernating, and could wake up and attack the people at any moment! Back in the City, Tom and Elenna face a mighty showdown against the monstrous Arkano as it hatches out of its stony shell ... will they manage to defeat both the Beast and an old enemy of theirs? If you like Beast Quest, check out Adam Blade's other series: Team Hero, Sea Quest and Beast Quest: New Blood! ...Show more
$18.99
NZD
Category: Picture Books
A hilarious picture book from award-winning picture book duo Meg McKinlay and Leila Rudge. When Amos starts counting sheep, there's one thing he doesn't quite count on ... How's he supposed to sleep when the sheep land - THUD! THUD! - in his bedroom? This zany tale of bedtime shenanigans is the new pict ure book from the award-winning duo behind No Bears and Once Upon A Small Rhinoceros. Perfect for parents, grandparents and teachers to read aloud.   ...Show more
$19.99
NZD
Category: Chapter Books
Meet Hilda - explorer, adventurer, avid sketchbook-keeper and friend to every creature in the valley! Well ... almost every creature. We rejoin our favourite blue-haired heroine to find her warding off the nightmarish Marra, rescuing weather spirits and searching for the elusive black hound ... and she' s still got to make it to the Sparrow Scout badge ceremony on time! There is no shortage of unexpected twists, turns and new friends in this latest instalment of the Hilda fiction series.     ...Show more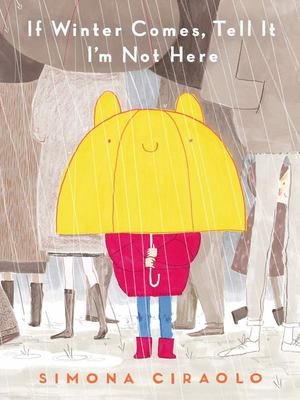 $29.99
NZD
Category: Picture Books
Despite dire predictions about winter, a child is smitten by the season's charms in this ode to living in the moment. Nothing is better than summer, with its joys of swimming every day and eating ice cream. One little boy's older sister tells him he'd better make the most of it, because summer is going to end soon. When winter comes, she assures him, it will be cold and dark, and the icy rain will turn to snow. They'll be stuck on the sofa for days and won't even dream of eating ice cream. . . . Simona Ciraolo's expressive illustrations belie the bleak forecast with images of glowing autumn leaves, cozy couch snuggles, wintry play, and sweet desserts. A celebration of the changing of the seasons, this inviting tale shows how much fun can be found around every sunny--or snowy--corner. ...Show more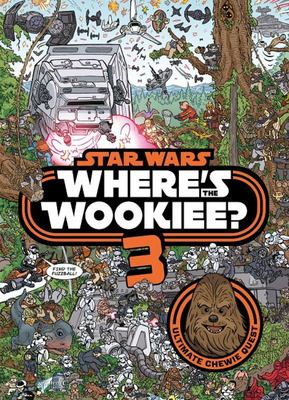 $17.99
NZD
Category: Activity Books
Chewie is back for another search and find adventure! Featuring new locations to explore and characters to find as you resume your hunt for the hairy hero! Includes 10 new scenes to enjoy, plus bonus story content and fun Wookiee facts.
$4.99
NZD
Category: Series | Series: Funny Kid
Laugh your head off with the Funny Kid series, from million-copy bestseller Matt Stanton! Every kid wants to laugh, but Max is the boy who can make it happen. A new video game has thrown Redhill Middle School into chaos. Will Max get the screen time he needs to dominate? Max is the funny kid and he's trying to beat Redhill's mystery pro gamer! Toilet snoozes, student protests, parent-teacher nights that go horribly wrong and an epic courtroom battle against Max's baby sister are just some of the things in store for Max and his friends in this Funny Kid adventure. ...Show more
$17.99
NZD
Category: Picture Books
Join the smelliest dog you'll ever meet on his quest to find his Special Smell in this brilliantly funny picture book adventure from the award-winning Catherine Rayner. Louie the dog has just had a bath - and he is NOT happy about it. He smells all wrong. Determined to get his Special Smell back, he go es on a hunt for it and meets lots of smelly things along the way - a fox, some interesting dustbins and a marvellously muddy puddle to roll in. Will he ever get his smell back? And, more importantly, will he be able to keep it this time . . . ? Smelly Louie is a wonderfully funny and very messy story from the CILIP Kate Greenaway Medal-winning Catherine Rayner, illustrator of The Go-Away Bird by Julia Donaldson. Full of Catherine's trademark humour and richy-textured artwork, this funny canine tale will be a sure-fire hit with children and adults alike. ...Show more
$34.99
NZD
Category: Gift Books
The Enchanted Wood, The Magic Faraway Tree and The Folk of the Faraway Tree are the three magical stories in the Faraway Tree series by the world's best-loved children's author, Enid Blyton. When Joe, Beth and Frannie move to a new home, an Enchanted Wood is on their doorstep. And when they discover the Faraway Tree, that is the beginning of many magical adventures! Join them and their friends Moonface, Saucepan Man and Silky the fairy as they discover which new land is at the top of the Faraway Tree. Will it be the Land of Spells, the Land of Treats, or the Land of Do-As-You-Please? Come on an amazing adventure - there'll be adventures waiting whatever happens. The Faraway Tree stories have been delighting readers for over 75 years. Look out for the other titles in the Faraway Tree series: The Faraway Tree, Folk of the Faraway Tree, and Up the Faraway Tree. ...Show more