$18.99
NZD
Category: Chapter Books
Go on an adventure with Katherine Rundell -From the winner of the Costa Children's Book Prize'A writer with an utterly distinctive voice and a wild imagination' Philip PullmanFeodora and her mother live in the snowbound woods of Russia, in a house full of food and fireplaces. Ten minutes away, in a ruin ed chapel, lives a pack of wolves. Feodora's mother is a wolf wilder, and Feo is a wolf wilder in training. A wolf wilder is the opposite of an animal tamer- it is a person who teaches tamed animals to fend for themselves, and to fight and to run, and to be wary of humans.When the murderous hostility of the Russian Army threatens her very existence, Feo is left with no option but to go on the run. What follows is a story of revolution and adventure, about standing up for the things you love and fighting back. And, of course, wolves. ...Show more
$22.99
NZD
Category: Chapter Books
Imagine making friends with a polar bear... The Last Bear is perfect for readers of 8+, beautifully illustrated throughout by Levi Pinfold - winner of the Kate Greenaway Medal and illustrator of Harry Potter 20th anniversary edition covers. "This is an important first novel, important for us, for pola r bears, for the planet. It is deeply moving, beautifully told, quite unforgettable." Michael Morpurgo. There are no polar bears left on Bear Island. At least, that's what April's father tells her when his scientific research takes them to this remote Arctic outpost for six months. But one endless summer night, April meets one. He is starving, lonely and a long way from home. Determined to save him, April begins the most important journey of her life... This moving story will win the hearts of children the world over and show them that no one is too young or insignificant to make a difference. The Last Bear is a celebration of the love between a child and an animal, a battle cry for our world and an irresistible adventure with a heart as big as a bear's. ...Show more
$19.99
NZD
Category: Chapter Books | Series: Warriors Super Edition
An epic stand-alone adventure in Erin Hunter's #1 nationally bestselling Warriors series Also includes an exclusive ten-page Warriors manga adventure. In this Super Edition, set just after the events of A Vision of Shadows, ThunderClan deputy Squirrelflight is caught between her conscience and her Clan . Though all five Clans have settled into equally divided territories around the lake, tensions are rising over the new borders. And when a group of rogue cats move in just beyond Clan boundaries, drawing the Clans' frustration, Squirrelflight must choose between her duty as ThunderClan's deputy and her desire to do what's right. Join the legion of fans who have discovered the epic adventures, fierce warrior cats, and thrilling fantasy world of the mega-bestselling Warriors series. This stand-alone entry is perfect for new readers and dedicated fans alike. ...Show more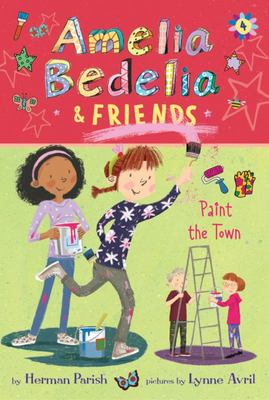 $14.99
NZD
Category: Chapter Books | Series: Amelia Bedelia and Friends
The fourth book in a new arc in the New York Times bestselling Amelia Bedelia chapter book series featuring young Amelia Bedelia and her friends! This chapter book is an excellent choice for children who are ready to read independently, and is terrific for building vocabulary. Includes instructions on h ow to make your own reusable tote bag at home! Amelia Bedelia + Good Friends = Super Fun Stories to Read and Share! Amelia Bedelia and her friends learn about recycling, upcycling, and making art in this funny story about community and friendship. With Amelia Bedelia involved, there are guaranteed to be a few funny mix-ups! A funny chapter book series about friendship, perfect for fans of Ivy + Bean and Clementine. The Amelia Bedelia books have sold more than 35 million copies since we first met the iconic character in 1963! Includes "Two Ways to Say It", Amelia Bedelia's guide to the idioms used in the story, and instructions on how to make your own reusable tote bag. Illustrated in black-and-white throughout. ...Show more
$17.99
NZD
Category: Chapter Books | Series: Ninja Kid
Grandma has invented the COOLEST thing evera GLOVE that can bring toys to life! But when the glove is stolen, Nelson and Kenny have to find a way to get it back... before a CRAZY TOY ARMY takes over the WHOLE TOWN!  
$16.99
NZD
Category: Chapter Books | Series: Pearl
Pearl, Olive and Tweet go on an adventure! When their umbrellas carry them all the way over to Sand Land, they have to avoid sandquakes, sandstorms and even quicksand. Can Pearl and her friends find their way home? Or will the mean, stinky gobble-uns find them first?
$16.99
NZD
Category: Chapter Books
WARNING: You are about to read my UTTERLY BIGGEST SECRETS. Can I trust you? OK then. I'm Ella, and this is my diary. Ella is going to be in an ad (a REAL ad, on TV) and she gets to choose ONE FRIEND to star in it with her. Ella tells Zoe, her BFF, all about it. But at EXACTLY THE SAME TIME Precious Perf ect Peach Parker stops being mean to her. Peach is now SO nice to Ella that it's causing all kinds of DRAMA with Zoe. Will Ella have to choose between them? ...Show more
$17.99
NZD
Category: Chapter Books
There's a new kid at Shipwreck Primary! But there's also something fishy about her. Can Finn the Shark and his buddies work out who she is, and could she possibly be the answer to their problems with Blake the bully? With Great White Shark teachers, treacherous undersea races and dangerous fishermen nea rby, it's never a dull moment in this School of Fish! An hilarious new underwater graphic novel. It will have you hooked!   ...Show more
$19.99
NZD
Category: Chapter Books
Levi is pretty sick of starring in Dad's stupid TV show, Kid Kablam. Because Levi is the kid who gets KABLAMMED! So far he's been knocked down, blown up, and attacked by wild animals. And Dad has one more scene planned-the most dangerous stunt so far. Can Levi survive this final stunt without seriously stacking it?   ...Show more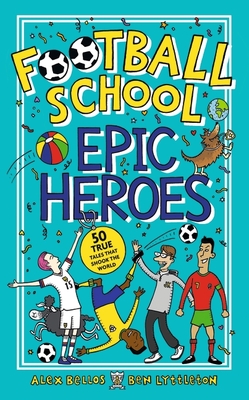 $16.99
NZD
Category: Chapter Books
Celebrate the greatest names and teams in football history with this collection of 50 true stories. Discover the greatest football moments of all time in this collection of 50 exciting stories, perfect for fans of Football School: Star Players. Discover the incredible stories of heroes such as Messi, Ro naldo, Klopp and Rapinoe, but also the tales of the dog that helped win the league for his team and the team who won the championship with the very final kick of the game. Bringing together the best names in the game with some truly weird, wonderful and hilarious occurrences, this book is a must-read for any young football fan. ...Show more
$19.99
NZD
Category: Chapter Books
A story of a the very last living dragon, stuck living in a tunnel under London, and the boy who unintentionally finds himself as her protector. When Stick discovers there is a dragon living underneath the streets of London, he finds himself unintentionally drawn into an epic adventure and a quest -- bu t how can he find a place for a dragon to live in London when dragons aren't supposed to exist? And with foes at every corner who want to exploit the dragon for themselves, it's going to take a daring plan for Stick to find a safe place for his dragon -- and for himself. ...Show more