$21.00
NZD
Category: Board Books
Spot and his friends are going on an Easter egg hunt at the farm. Can you help them find all the hidden eggs?Toddlers will love this basket-shaped board book for little hands that can be played with or read for twice the fun!With lots of eggs to discover throughout, as well as a special patterned egg to find on each spread, this fun Easter story encourages early learning through counting, pattern and colour recognition. If you loved this, why not try-Where's Spot?   ...Show more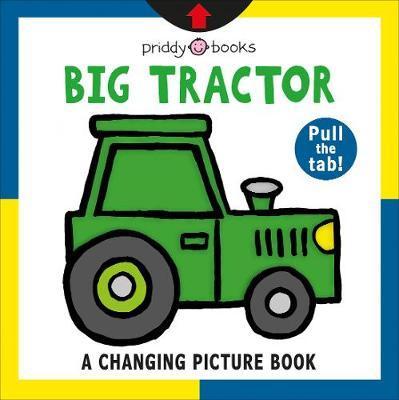 $14.99
NZD
Category: Board Books
Pull the tabs and watch the pictures magically change in A Changing Picture Book: Big Tractor, a fantastic new title by Priddy Books.
$22.99
NZD
Category: Board Books
An ABC of Families introduces children to the wonderful diversity of family life, using bright, engaging illustrations to explain how every family is unique in its own way.
$9.99
NZD
Category: Board Books | Series: Mirror Baby
One of the first things babies learn to recognise is faces. In Mirror Baby: Peekaboo!, little ones will meet a group of babies, just like them! The fold-out mirror is perfect for giving babies extra stimulation. Can they look in the mirror and try smiling, waving or playing peekaboo?Stunning black-and-w hite photography and modern design make this a bold and engaging first mirror book, perfect for early social development.Also available for little ones: Hello You! ...Show more
$16.99
NZD
Category: Board Books | Series: Clap Hands
Clap hands and play with this range of exciting toddler touch-and-feel books!Here Come the Tractors is a playful touch-and-feel book, full of energy, fun and busy tractor friends. Toddlers will laugh, shout, clap their hands and join in the fun as the simple text encourages them to point, match and talk about the friendly tractor pals playing on every page. With textures to feel on every page and a fun matching game at the end, everyone will want to clap hands for the tractors!Also available: Here Come the Monkeys, Here Come the Kittens, Here Come the Puppies, Here Come the Dinosaurs, Here Come the Chicks, Here Come the Bunnies, Here Come the Unicorns, Here Come the Llamas, Here Come the Mummies and Babies, Here Come the Dragons, Here Come the Mermaids ...Show more

$21.00
NZD
Category: Board Books | Series: Baby Touch
Introduce your baby to all of the seasons with this bright, interactive playbook. Say hello to spring, summer, autumn and winter, from fluffy chicks to sparkly snowflakes! With textured patches to touch, feel and explore, this bright and sturdy board book with grabbable tabs will engage young children from birth upwards. High-contrast colours and touch-and-feels stimulate a baby's senses, while encouraging interaction and play. A perfect first words book for all babies and toddlers. Sensory development Boosts motor skills Recommended for children aged 0+   ...Show more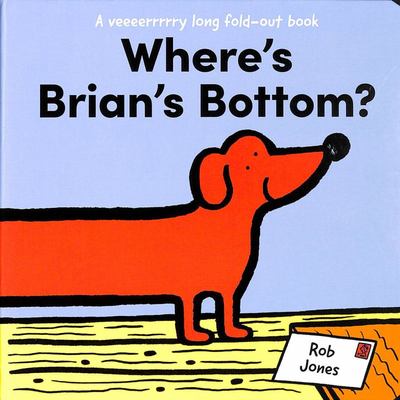 $14.99
NZD
Category: Board Books
Over 2 metres/6.5 feet of fold-out fun! Brian is a very long sausage dog. So long he's lost his bottom. Can you find Brian's bottom? Where could it be? Have you looked in the hallway? Has Pauline the parrot seen it? Maybe it's in the living room, with Alan the hamster? Or perhaps in the kitchen with hun gry Dave the tortoise? In the bathroom with Derrick the duck? Oh where could it be? Search the house and help Brian find his bottom with this innovative concertina board book! It teaches young children all about the different rooms in a house, different animals and the sounds they make and encourages a sense of curiosity and searching - as well as being great fun! ...Show more
$17.99
NZD
Category: Board Books
A special board book edition of the original classic introducing Thomas the Tank Engine! This is a beautifully-illustrated story about Thomas the little blue Tank Engine, who worked really hard on The Fat Controller's railway. Every day he puffed around Sodor shunting trucks and pulling freight. But wha t he dreamed about was having his very own branch line ... ...Show more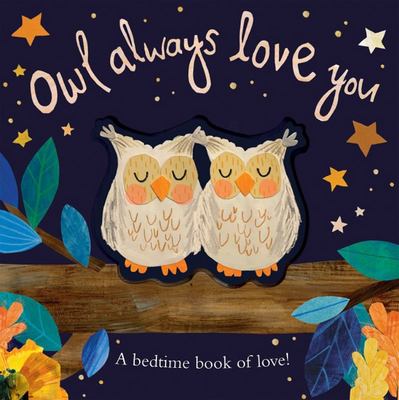 $17.99
NZD
Category: Board Books
Time for bed, my little one, another day is through. As we snuggle up together, you know Owl always love you. This pretty peek-through book takes readers on a journey through a forest full of drowsy dormice, sleepy squirrels and other night-time animals.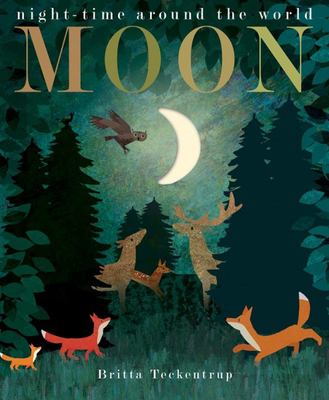 $17.99
NZD
Category: Board Books
Have you ever wondered why the moon shines in the night-time sky?   The peek-through pages of this book reflect the moon's changing shape throughout the lunar cycle. Gentle rhyming text is brought to life by Britta Teckentrup's beautiful illustrations. 
$14.99
NZD
Category: Board Books
This first book of jungle animals from the creator of Dear Zoo is sure to delight young children, with a big fold-out surprise ending and lots of animals to meet.'We need some long grass, tall trees, an enormous elephant, lots of noisy monkeys and all kinds of creepy crawlies . . .'What else do you need to make a jungle? Find out in Our Jungle, with a simple, engaging text and appealing illustrations of favourite jungle animals.Look out for more novelty books from Rod Campbell including: Oh Dear!, Noisy Farm, My Presents, ABC Zoo and Farm 123. ...Show more