$34.99
NZD
Category: Gift Books
Murder Most Puzzling is a gorgeous and witty book that invites readers to play detective and solve a series of absorbing, murder-mystery-themed puzzles.Readers are cast as the faithful sidekick to amateur sleuth Medea Thorne in order to solve 20 puzzling cases.
$34.99
NZD
Category: Gift Books | Series: The Wishing-Chair
Be whisked away on a magical adventure on a chair that can fly and grant wishes! A beautiful full-colour hardback edition of this much-loved story. When Mollie and Peter sit in an old armchair in a curious antique shop, they never expected it to be the start of the most wonderful adventure. Making frien ds with a pixie called Binky is only the start, as the three of them sail away to a giant's castle and even to the Land of Dreams! Make your own wishes come true with this charming, classic book in a deluxe edition. ...Show more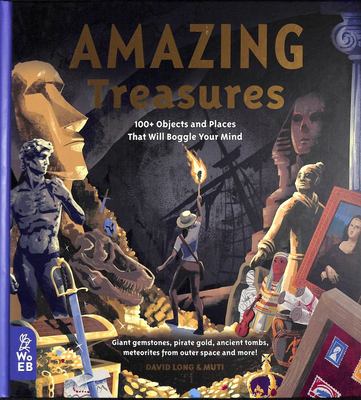 $36.99
NZD
Category: Gift Books
Discover 100 of the world's most extraordinary man made and natural treasures, objects and places Discover 100 of the world's most remarkable artefacts, most stunning artworks and most intriguing ruins in this beautifully illustrated book about Earth's treasures.Treasures both natural and manmade make a n appearance in a tour which stretches across thousands of years and all around the globe. Discover sunken wrecks loaded with pirate gold, the abandoned tombs of the world's most powerful rulers and even meteorites - treasures from outer space!A central gatefold offers a close-up look at the wonders hidden within the Forbidden City in China, while Blue Peter award-winning author David Long also addresses contemporary topics such as our threatened natural wonders and the ownership of cultural treasures. ...Show more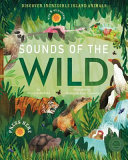 $32.99
NZD
Category: Gift Books | Series: Sounds Of
Discover a world of fascinating facts and hear the most amazing island-dwelling animals on the planet! This stunningly illustrated sound book features the mighty tiger roaring in the jungle, the lemur's call as it swings through the trees and the haunting song of a humpback whale echoing through the wa ves.  ...Show more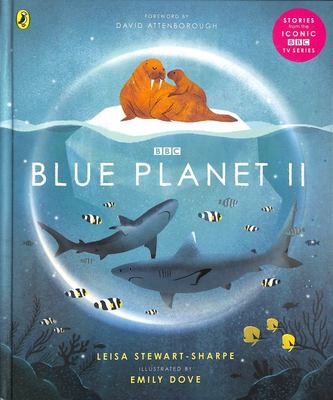 Blue Planet II
by Leisa Stewart-Sharpe; Emily Dove (Illustrator)
$37.00
NZD
Category: Gift Books | Series: BBC Earth Ser.
This is our Blue Planet- a beautiful blue marble suspended in a sea of stars. Unlike billions of other worlds in the Milky Way, 71 per cent of our Blue Planet is covered by ocean. It's home to the greatest diversity of life on Earth but is our least explored habitat; we've better maps of Mars than of t he ocean floor. Although there's still so much to learn and millions of species to discover, we know enough to understand we owe every breath we take to our oceans. If our oceans can't thrive - neither will we. So dive into the waves and explore coral reefs that shimmer in a kaleidoscope of colours. Venture to the bottom of the ocean where creatures beyond your wildest imagination live in the dark. Chase sea otters through kelp forest seas, and join the humpback whales that glide the waters of the open ocean. Discover all there is to love about our Blue Planet, the stories of its inhabitants, and realise how you can help protect this wilderness beneath the waves. In collaboration with BBC Earth, this illustrated non-fiction book will capture the wonder, beauty, and emotion of the landmark Blue Planet II TV series. ...Show more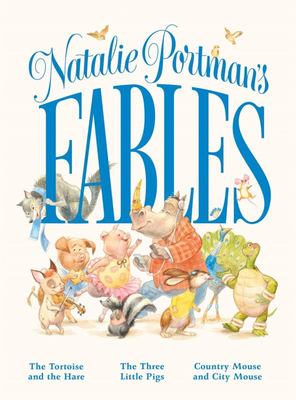 $37.99
NZD
Category: Gift Books
Academy Award-winning actress, director, producer, and activist Natalie Portman retells three classic fables and imbues them with wit and wisdom.   From realizing that there is no "right" way to live to respecting our planet and learning what really makes someone a winner, the messages at the heart of Natalie Portman's Fables are modern takes on timeless life lessons.   Told with a playful, kid-friendly voice and perfectly paired with Janna Mattia's charming artwork, Portman's insightful retellings of The Tortoise and the Hare, The Three Little Pigs, and Country Mouse and City Mouse are ideal for reading aloud and are sure to become beloved additions to family libraries. ...Show more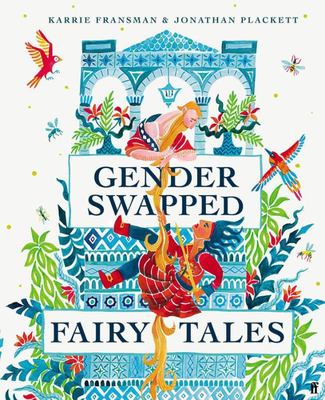 $45.00
NZD
Category: Gift Books
Discover a collection of fairy tales unlike the ones you've read before . . . Once upon a time, in the middle of winter, a King sat at a window and sewed. As he sewed and gazed out onto the landscape, he pricked his finger with the needle, and three drops of blood fell onto the snow outside. People ha ve been telling fairy tales to their children for hundreds of years. And for almost as long, people have been rewriting those fairy tales - to help their children imagine a world where they are the heroes. Karrie and Jon were reading their child these stories when they hit upon a dilemma, something previous versions of these stories were missing, and so they decided to make one vital change.. They haven't rewritten the stories in this book. They haven't reimagined endings, or reinvented characters. What they have done is switch all the genders. It might not sound like that much of a change, but you'll be dazzled by the world this swap creates - and amazed by the new characters you're about to discover. ...Show more
$57.99
NZD
Category: Gift Books
Macmillan, the original publisher of Alice's Adventures in Wonderland is proud to present Costa Award and Kate Greenaway Medal-winner Chris Riddell's gorgeous new visual interpretation of Lewis Carroll's magical story. This beautiful full-colour gift edition comes 200 years after the birth of Alice's fi rst illustrator, Sir John Tenniel. Both celebrated political cartoonists of their day, for Punch and the Observer respectively, Tenniel and Riddell have much in common. These exceptional artists created some of the most loved and iconic children's illustrations of the nineteenth and twenty-first centuries. This is a gorgeously produced hardback with foiled jacket, head and tail bands and a ribbon marker, and it is lavishly illustrated in full colour throughout by Chris Riddell. This is a beautiful gift for all the family to treasure and share. Alice's Adventures in Wonderland was first published by Macmillan more than 150 years ago with Sir John Tenniel's original illustrations. Lewis Carroll's iconic story is now firmly established in the cultural fabric of countries throughout the world with curious, quick-witted Alice, its timeless heroine, at its heart. During her extraordinary adventures in Wonderland, she meets the the charming White Rabbit, the formidable Queen of Hearts, the mad Hatter and the grinning Cheshire-Cat. All of these unforgettable characters have become as famous as Alice herself and take their place alongside her in one of the most influential children's books of all time. ...Show more

$30.00
NZD
Category: Gift Books
What's that sound, Spot? And where is it coming from? Lift the flaps and press the noisy buttons as you read to help Spot on his search. Can you find some familiar friends from the world of Where's Spot?along the way? This brand new adventure is full of lift-the-flap surprises, with all the fun and hu mour that has made the original Where's Spot a much-loved classic. Featuring five sound buttons and lots of flaps on every page, it's ideal for developing fine motor skills and encouraging curiosity and play. ...Show more
$32.99
NZD
Category: Gift Books | Series: Little Wordsmith
Learn a new and inspiring word every day of the year with this book, arranged into 52 seasonally themed spreads.   Each fully illustrated scene provides a fun and supportive platform to introduce little readers to big words and extend their vocabulary, which studies have recently proven to be the bigg est indicator of a child's potential later in life. Curated by a literacy expert, these 365 aspirational words will fire your child's imagination, help them label their emotions and expand their comprehension. Each word is explained beneath in simple language to aid understanding and inspire a love of language. ...Show more
$21.99
NZD
Category: Gift Books | Series: Guess How Much I Love You
An elegant gift edition of the cherished classic, perfect for commemorating special moments with loved ones. When you love someone right up to the moon and back, what better way to tell them so than with a tender universal story that has touched hearts across generations? Now dressed in a stunning blush -coloured cover accentuated with delicate rose gold foil details, this beautiful volume is perfect for gifting and a true treasure to hold. ...Show more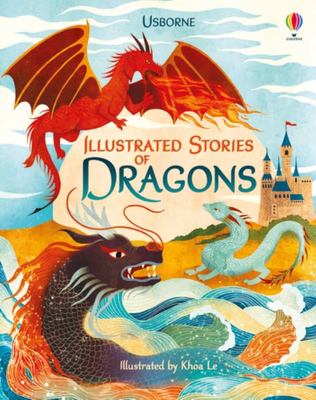 $29.99
NZD
Category: Gift Books
A fantastic selection of dragon stories from all over the world, gorgeously illustrated by Khoa Le, and starring a wide variety of dragons. Here you will find four dragons from China who save their country, alongside a dragon whose tears cause tulips to bloom, and a reluctant dragon who refuses to fight -- even when St. George comes to town. Part of Usborne's Illustrated Story Collections. Perfect for sharing or reading alone. A wonderful addition to the family bookshelf and a gift to be treasured. ...Show more