$34.99
NZD
Category: Gift Books
The Enchanted Wood, The Magic Faraway Tree and The Folk of the Faraway Tree are the three magical stories in the Faraway Tree series by the world's best-loved children's author, Enid Blyton. When Joe, Beth and Frannie move to a new home, an Enchanted Wood is on their doorstep. And when they discover the Faraway Tree, that is the beginning of many magical adventures! Join them and their friends Moonface, Saucepan Man and Silky the fairy as they discover which new land is at the top of the Faraway Tree. Will it be the Land of Spells, the Land of Treats, or the Land of Do-As-You-Please? Come on an amazing adventure - there'll be adventures waiting whatever happens. The Faraway Tree stories have been delighting readers for over 75 years. Look out for the other titles in the Faraway Tree series: The Faraway Tree, Folk of the Faraway Tree, and Up the Faraway Tree. ...Show more
$32.99
NZD
Category: Gift Books
If you thought merpeople were strictly imaginary, think again.   Anatomy, evolution, life cycle, magical properties - discover just how much you didn't know about merpeople in this encyclopedic volume. Dive into the life's work of famed merologist Professor Tola in this beautiful, fully-illustrated book . A scientific bestiary with all the pertinent info on these fictional creatures in the style of a nonfiction animal book All gorgeously bound up in an oversized volume that will look great on your bookshelf.   ...Show more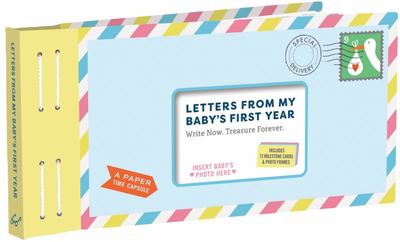 $39.99
NZD
Category: Gift Books | Series: Letters to My Ser.
More than 2.8 million copies sold in the series One of Oprah's Favorite Things This book of 12 letters lets parents record memories, hopes, and dreams of their baby's first year. Each month, parents fill out a letter, take a photo of their baby with the matching milestone card and place it in a photo frame, and seal with the enclosed stickers, creating a unique keepsake to treasure forever. - AN EASY AND UNIQUE WAY TO RECORD MILESTONES: The letter templates, photo frames, and milestone cards are a novel way to keep track of all the milestones of a baby's first year, while also creating a priceless heirloom that generations to come will cherish. Simply fill out a letter, take a photo of your baby with a milestone card, place it in a photo frame, and seal with one of the enclosed stickers.- A MEANINGFUL GIFT: Letters from My Baby's First Year is a unique gift for expecting parents or new moms and dads, or a great add-on for a baby shower.- OPRAH LOVES THIS LINE: The Letters to My . . . series was featured on Oprah's list of Favorite Things. Overall, the series has sold nearly 3 million copies.- INCLUDES: 12 die-cut photo frames, 12 fold-and-mail envelopes, 12 milestones on cards, full-color sticker sheet ...Show more
$29.99
NZD
Category: Gift Books
Reports show that reading or being read to for ten minutes every day will significantly improve children's reading skills. This short story collection supports this - each story taking about ten minutes to read. Ideal for sharing with younger children; as children learn to read on their own they can tac kle these simple stories on their own. The ten well-loved tales, include The Billy Goats Gruff, Chicken Licken and The Jungle Book. Full of humour, adventure and endearing animal characters, these stories will delight young children everywhere. Each fully illustrated story has been retold for young readers and bound together in a lovely hardback edition which children will be proud to own and read. Part of Usborne's amazing selection of story books for young children. Previous titles in the '10 Ten-Minutes' series include: '10 Ten-Minute Stories', ISBN: 9781409596745; '10 More Ten-Minute Stories', ISBN: 9781474922067; '10 Ten-Minute Fairy Tales', ISBN: 9781474938037; '10 Ten-Minute Bedtime Stories', ISBN: 9781474938044. ...Show more
$39.99
NZD
Category: Gift Books
Discover the world of the dinosaurs using your three-colour lens with this eye-popping prehistoric adventure, the fifth in the best-selling Illumi series from design duo Carnovsky.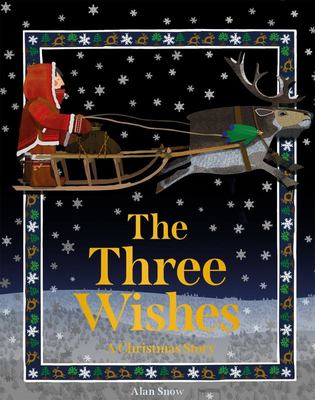 $29.99
NZD
Category: Gift Books
A beautifully-told and stunningly-illustrated Father Christmas origin story. Coming together like a perfect festive jigsaw, this story explains all of the traditions and myths around Santa Claus, from how he travels around the world in one night, how his sleigh and reindeer can fly, and why he leaves pr esents, to the origins of his red coat. A young boy is herding his family's reindeer when they are drawn into a mysterious cave. The cave is the holder of eternal summer, looked after by three strange characters - a wooden creature, a bird and a fish. Once entered, the cave cannot be left without time in the outside world standing still. In his sadness at not being able to leave, the boy is granted three wishes and chooses freedom, happiness and time. He is told that they will all be granted - eventually. After the first year of working hard in the summer cave, the boy is allowed to see his family in the outside world. Time stands still as he visits his parents, and he leaves gifts behind to show that he has visited. As the years go by, this annual visit continues and he begins to call on not only his parents, but more and more other families... and Christmas traditions as we know them, start to be created. ...Show more
$50.00
NZD
Category: Gift Books
A mythical monster, a kingdom in peril, an adventure that will test two children's bravery to the limit. Discover a brilliantly original fairy tale about the power of hope and friendship to triumph against all odds, from one of the world's best storytellers. The kingdom of Cornucopia was once the happi est in the world. It had plenty of gold, a king with the finest moustaches you could possibly imagine, and butchers, bakers and cheesemongers whose exquisite foods made a person dance with delight when they ate them. Everything was perfect – except for the misty Marshlands to the north which, according to legend, were home to the monstrous Ickabog. Anyone sensible knew that the Ickabog was just a myth, to scare children into behaving. But the funny thing about myths is that sometimes they take on a life of their own. Could a myth unseat a beloved king? Could a myth bring a once happy country to its knees? Could a myth thrust two children into an adventure they didn't ask for and never expected? If you're feeling brave, step into the pages of this book to find out… A beautiful hardback edition, perfect for sharing and gift-giving. Brought to life with full-colour illustrations by the young winners of The Ickabog competition.   ...Show more
$35.00
NZD
Category: Gift Books | Series: Peter Rabbit Ser.
Peter Rabbit is very excited - it's nearly time for Christmas. He can't wait to eat mince pies, decorate a tree and open all his presents! Join Peter and all his friends as they count down to Christmas and have lots of adventures along the way. With a special, brand new story and an activity to enjoy a s a family every day in December, this beautiful book makes the perfect Christmas gift. This gorgeous story will become a festive tradition for all Peter Rabbit fans. ...Show more

$32.99
NZD
Category: Gift Books
Explore an enchanting world of 101 nursery rhymes, poems and songs, illustrated by Frann Preston-Gannon, illustrator of I Am the Seed That Grew the Tree, which won Waterstones Children's Gift of the Year. This is the fourth title in the Nosy Crow Classics series, which includes The Velveteen Rabbit, Pe ter Pan and Heidi, all beautiful cloth-bound editions with foiled jackets and covers, and ribbon markers. In this captivating collection, you'll meet favourite friends Humpty Dumpty, the Owl and the Pussy-cat and Little Miss Muffet, as well as mermaids, elves and a whole host of animals at a magical fair. Discover games for playtime, songs for supper time and star-filled lullabies for bedtime. This rich anthology will delight the whole family and is the perfect birthday, Christmas or christening gift to treasure. ...Show more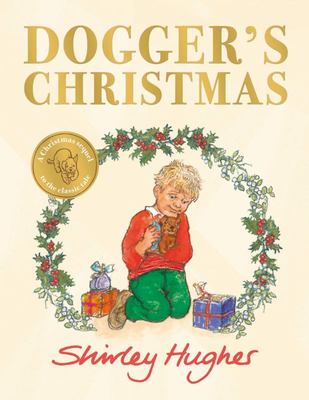 $30.00
NZD
Category: Gift Books
A seasonal sequel to one of our most beloved children's books, voted the public's favourite Kate Greenaway medal-winner "Shirley Hughes is a national treasure" Philip Pullman Over 40 years after Dogger was published, comes this magical follow-up: Dogger's Christmas. It's that special time of year: Ch ristmas. The time of carol-singing, tree-decorating, and of course lots of presents. But in the excitement of new toys, will Dave forget about his old friend, Dogger? The very special story of one boy and his beloved toy - who always manages to be found...   ...Show more
$48.00
NZD
Category: Gift Books
The perfect book for young readers looking to explore some of life's biggest questions. Thousands of years ago, ancient philosophers asked some important questions: "What is real?", "What is everything made of?", "Why does evil exist?", and "What can I know?" These questions have gone on to spark passio nate debates about our existence and how we understand the world around us. In this engaging and accessible introduction to philosophy, readers aged 11+ will be introduced to a variety of philosophical ideas through the teachings of Plato, Confucius, Simone de Beauvoir, and many more. Vibrant, reader-friendly illustrations bring the history of ideas and thinking to life, and provide topics for reflection and debate. With biographies of the most influential philosophers from around the world, young readers will explore the questions that have been fundamental to the development of scientific study, logical thinking, religious beliefs, freedom in society, and much more. Thought experiments peppered throughout will help to connect readers with the theories presented so they can apply them to their own lives. ...Show more