$16.99
NZD
Category: Activity Books
Be the author of your very own Diary of a Minecraft Zombie book! Filled with heaps of space to plan the ultimate Minecraft party, brag about your PVP wins and make your own Minecraft Slime, this book is all you need to embrace the Minecraft life. Writing a diary can be hard work, but don't worry, Zack Z ombie is here to guide you. Write your own life story about being (or becoming) the coolest kid in school, avoiding homework and saving your town from impending doom (if you're into that kinda stuff). With a bunch of activities and 36 lined pages, this DIY Diary will give you hours of fun! ...Show more
$16.99
NZD
Category: Activity Books | Series: Search and Find Activity
Packed with a host of fun activities and accompanied by the magical creatures themselves, this book is guaranteed to charm unicorn fans both old and new. Building on their spellbinding success around the world, the Seven Unicorns of Rainbow Valley are back, and with more activity fun than ever before. F eaturing an enchanting foray of puzzle delights, there is something for every young puzzler and unicorn-lover. Guide unicorns through maze mayhem, match silly silhouettes, spot the differences and even discover which unicorn pooped. From the creators of the best-selling Where's the Unicorn? series, this activity book will keep kids spellbound for hours. ...Show more
$11.99
NZD
Category: Activity Books | Series: Little Sticker Dolly Dressing
This festive activity book for little children is full of Christmas scenes to decorate. Dress the dolls for a Christmas market, ice skating, building a snowman and lots more. With over 200 stickers of festive outfits and Christmas decorations. New edition of 9781474927970. With a new foiled cover, for a dded festive appeal. Stylish illustrations and simple text makes it perfect for Christmas. ...Show more
$25.00
NZD
Category: Activity Books
5 -12 Years Old. You'll have lots of creative fun with this book full of puzzles, quizzes and activities that explore Aotearoa New Zealand and its people. Based on Gavin Bishop's bestselling Aotearoa- The New Zealand Story and Wildlife of Aotearoa, this activity book is a place for you to tell your own story in words and pictures.You'll- learn to introduce yourself in Maori- solve puzzles and crack codes- play games- invent a superhero- draw your future home- make maps- curate your heroes in a wall of fame- design a flag- create a menuand much more!Packed with quizzes, mazes, colouring pages and activities designed to stimulate bright minds, this is the ideal activity book for creative children aged 5-12. ...Show more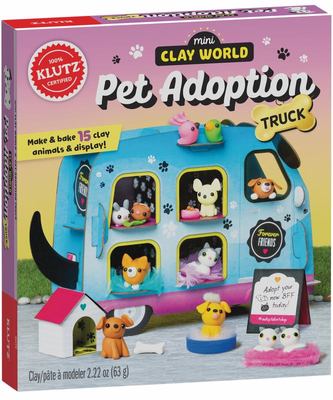 $29.99
NZD
Category: Activity Books | Series: Klutz
This kit lets you build a cute truck from chipboard and sculpt adorable animals, grooming accessories and treats from clay.
$29.99
NZD
Category: Activity Books | Series: Klutz
Meet the bunnicorn: a trendy take on classic bunny slippers. Learn to make your very own pair (and give them your very own flair) in this easy-to-sew kit.
$26.99
NZD
Category: Activity Books
Join Wally and his friends as they set sail on a ghostly galleon, wander through treacherous lands and seek shelter in a haunted castle in this spooky search-and-find adventure. With six scenes to send shivers down your spine and extra activities on every page – it's frightful! Includes a glow-in-the-da rk spotlight-searcher wand to light up the scenes. No batteries necessary. All light-up magic is designed from paper and extra spotlight-searcher wands are available to print online.   ...Show more
$16.99
NZD
Category: Activity Books | Series: Search and Find Activity
A brand new search-and-find adventure, from the publishers of the 2017 bestselling title Where's the Unicorn? Follow the further adventures of a colourful blessing of globetrotting unicorns. This time, the unicorns are embarking on a magical tour through the wild world of Wonderland. Spot the blessing i n an enchanted forest, search for them on board a sky ship and find them in a mysterious crystal cave. There are 17 intricately illustrated fantasy scenes to search - each one filled with crowds of magical creatures, characters and animals - and seven sensational unicorns to spot in every location.   ...Show more
$14.99
NZD
Category: Activity Books | Series: Build Your Own Sticker Book Ser.
Build 11 of the strangest, deadliest, most awesome aliens in the galaxy. There are ten pages of stickers to help you build a giant alien that floats through the clouds, trailing tentacles that crackle with lightning, a mysterious warrior from another dimension, and lots more. Includes statistics for eac h alien's size, intelligence and attack force. Using the sticker pages at the end of the book, build each alien by sticking on their missing tentacles, blasters and other alien technology. Great for fans of sci fi and monsters. ...Show more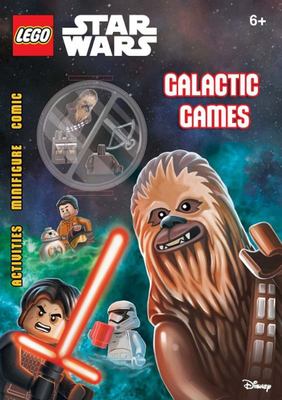 $14.99
NZD
Category: Activity Books
Who dressed himself up as Darth Vader? What is Chewbacca thinking about? Will the Resistance find new pilots? Do you want to know the answers to these questions? Then this book is for you! Build a Chewbacca minifigure, solve tasks, read the amusing comic and ... have fun with your favourite heroes from a galaxy far, far away! ...Show more
$22.99
NZD
Category: Activity Books
Search for your favourite mobs in this official Minecraft Search and Find book! Meet five intrepid explorers as they set out in search of an explosive creeper, a mysterious enderman and more elusive mobs. But these blocky beasts are harder to track down than expected and now the explorers need your help to hunt them all down. Do you have what it takes to find these sneaky mobs? Explore the world of Minecraft and its biomes as you journey across the Overworld, through the fiery Nether and even into the terrifying End dimension, as you join the chase to track down Minecraft's most popular mobs. Illustrated by Mr Misang, each scene is packed full of weird and wonderful details to pore over. There are also bonus items to find on each page, ensuring hours of fun. Collect all of the official Minecraft books to become the best Minecrafter you can be: Minecraft Maps: 9781405294546 Minecraft Let's Build! Land of Zombies: 9781405294539 Minecraft Let's Build! Theme Park Adventure: 9781405293075 Minecraft Guide to Creative: 9781405285988 Minecraft Guide to Redstone: 9781405286008 Minecraft Guide to the Nether and the End: 9781405285995 Minecraft Guide to Enchantments and Potions: 9781405288958 Minecraft Guide to Farming: 9781405290104 Minecraft Blockopedia: 9781405273534 Minecraft: Exploded Builds: Medieval Fortress: 9781405284172 Minecraft The Survivors' Book of Secrets: 9781405283335 Minecraft Survival Tin: 9781405288200 Minecraft Mobestiary: 9781405286022 Minecraft: The Ultimate Construction Collection: 9781405291927   Minecraft is a multi-platform block-based gaming sensation available on Xbox, PlayStation, PC and mobile devices. Whether you're in Creative, Survival or Hardcore Mode, the official Mojang-approved Minecraft books contain all the advice you need to survive and thrive. ...Show more