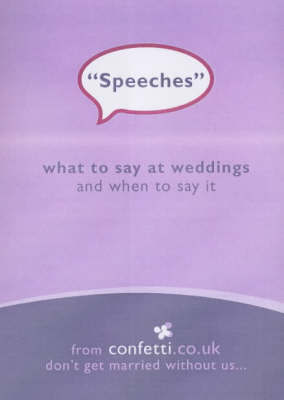 $0.00
NZD
Category: Parenting
The ultimate guide to preparing and delivering memorable wedding speeches.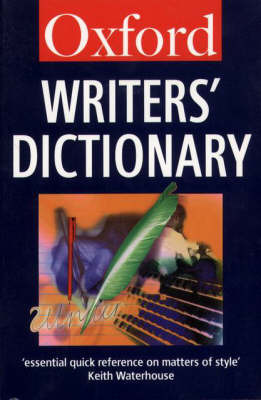 $0.00
NZD
Category: Parenting | Series: Oxford Paperback Reference S.
An authoritative and up-to-date dictionary of writing style and usage giving straightforward guidance on many problems, such as common spelling difficulties, foreign words, abbreviations, punctuation, capitalization and names of people and places.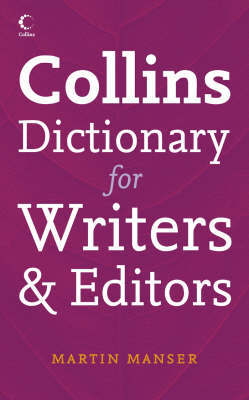 $0.00
NZD
Category: Parenting
The essential reference work for writers, editors and proofreaders. Well-known or well known? Affect or effect? Majorca or Mallorca? Royal Family or royal family? Spell check cannot be relied upon to help you with the trickier aspects of the English language. Even the most sophisticated writers of Engli sh will be faced with questions and problems in the quest for clear, elegant and correct writing. The new paperback edition of the Collins Dictionary for Writers and Editors answers these questions, and thousands of other usage conundrums, with a comprehensive collection of entries designed to sweep the minefield of the English language. Whether you're a writer, proofreader or editor, for books, periodicals or websites, the Collins Dictionary for Writers and Editors will be your essential reference. It contains accessible information covering everything from style and Americanization (or Americanisation), to proofreading marks and transliterations. It also includes: / abbreviations and acronyms / misspellings / compound words / plurals / capitalisation / apostrophes / titles First published 2006. ...Show more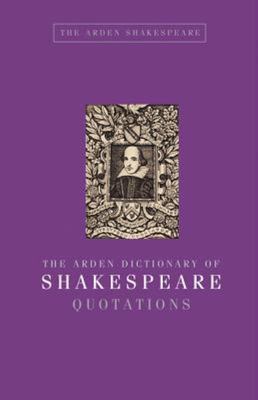 $0.00
NZD
Category: Parenting | Series: Arden Shakespeare Library
Who said "Neither a lender or borrower be", who loved "not wisely but too well" and whose "salad days" are now behind her? If you have ever struggled to remember a Shakespeare quote, this is the book for you. It has over 3,000 quotes from single lines to quite long extracts, organized by topic and by pl ay, with a key word index making it very easy to use. The dictionary also includes a glossary of unfamiliar terms and a brief biography of Shakespeare. It is very easy to dip into by word, theme or by play and the key word index means you can track down a half-remembered quote easily. A beautifully produced small format hardback with a colourful jacket, book ribbon and a bookplate, this is great gift for literary types, after dinner speakers and crossword fillers! ...Show more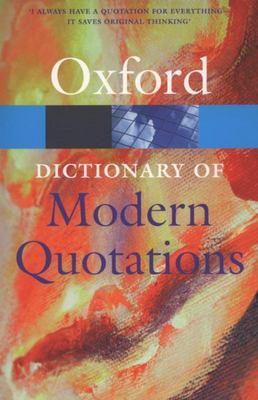 $0.00
NZD
Category: Parenting | Series: Oxford Paperback Reference
This updated collection offers a vivid picture of the world in the 20th and 21st centuries against a backdrop of landmark events. From Catherine Tate and The Simpsons, to Mother Teresa and Winston Churchill, here are the key voices of our time. An authoritative look-up reference, and an enjoyable source for browsing: the perfect gift. ...Show more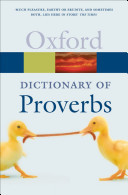 $0.00
NZD
Category: Parenting
"This unique and authoritative dictionary contains over 1,100 of the most widely used proverbs in English and uses research from the Oxford English Corpus, the world's largest language databank. This edition has been revised and fully updated and includes numerous entirely new entries. It also features expanded coverage of foreign language proverbs currently in use in English. With an emphasis on examples of usage, including the earliest written evidence of its use, this guide provides a thorough - and fascinating - history for every entry. Arranged in A-Z format and with a useful thematic index, A Dictionary of Proverbs is ideal for browsing and perfectly suited for quick reference." - - Provided by publisher. ...Show more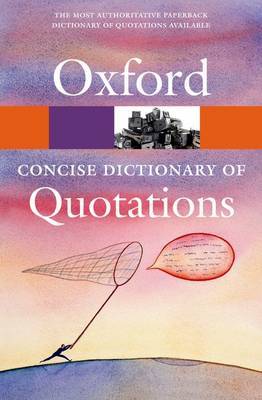 $0.00
NZD
Category: Parenting | Series: Oxford Paperback Reference
Based on the highly acclaimed seventh edition of the Oxford Dictionary of Quotations, this new edition maintains its extensive coverage of literary and historical quotations, and contains completely up-to-date material from today's influential literary and cultural figures. It is the only dictionary of quotations which ensures coverage of the most popular and widely-used quotations by searching the largest ongoing language research programme in the world, the Oxford English Corpus. Over 1,000 new quotes have been added for this edition, and categories such as Catchphrases, Film Lines, Official Advice, and Political Slogans are included. An easy-to-use keyword index traces quotations and their authors. This is the most authoritative paperback dictionary of quotations available. Containing over 9,000 quotations from more than 2,300 authors, it is both a fascinating read, and an invaluable general reference tool. Quotations new to this edition include: 'The roots of education are bitter, but the fruit is sweet.' Aristotle 'Imagination is the highest kite that can fly.' Lauren Bacall 'You never know what is enough unless you know what is more than enough.' William Blake 'Nothing in life is to be feared, it is only to be understood.' Marie Curie 'Between grief and nothing I will take grief.' William Faulkner 'We must be the change we wish to see in the world.' Mahatma Gandhi 'Man needs difficulties; they are necessary for health.' Jung 'Failure is not an option.' Gene Kranz 'To produce a mighty book, you must choose a mighty theme.' Herman Melville 'Nothing is so firmly believed as that which we least know.' Montaigne ...Show more
$29.99
NZD
Category: Parenting
Description: The Ultimate Book of Whisky provides a fascinating introduction to the most renowned whiskies from around the world. Including more than 200 of the finest whiskies each entry is accompanied with colour photography, historical information and detailed tasting notes describing the appearance , style and unique flavours of the whisky. ...Show more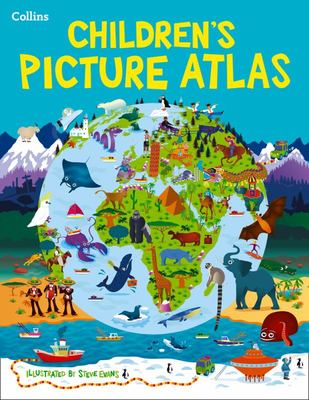 Picture Atlas
by Collins Maps Staff; Steve Evans (Illustrator)
$24.99
NZD
Category: Parenting
The atlas opens with the continents, then presents a world view of countries before exploring deeper into each country and the exciting places to visit within each. The maps are clear, colorful and perfect for children to explore the world and let their imaginations run riot. This book is ideal for home or school and finding out more about the world while also helping to develop essential reading skills. ...Show more

$12.99
NZD
Category: Parenting
Old Maid, Go Fish, Snap and Pairs.  Young children will enjoy playing these four fun card games, while learning the first words on the colourful cards.