$26.99
NZD
Category: Graphic Novels
Witches are real, and they are very, very dangerous. They wear ordinary clothes and have ordinary jobs, living in ordinary towns all across the world-and there's nothing they despise more than children. When an eight-year-old boy and his grandmother come face-to-face with the Grand High Witch herself, t hey may be the only ones who can stop the witches' latest plot to stamp out every last child in the country! This full-colour graphic novel edition of Roald Dahl's The Witches, adapted and illustrated by Eisner Award winner Penelope Bagieu, is the first-ever Dahl story to appear in this format. ...Show more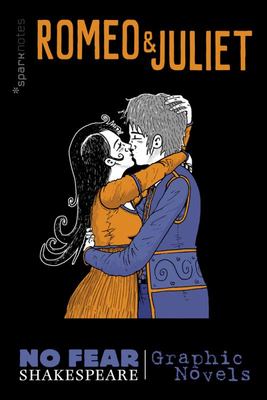 $34.99
NZD
Category: Graphic Novels | Series: No Fear Shakespeare
Read ROMEO AND JULIET in graphic-novel form--with NO FEAR NOW IN COLOR   Based on the No Fear Shakespeare translations, this dynamic graphic novel--now with color added--is impossible to put down. The illustrations are distinctively offbeat, slightly funky, and appealing to teens.   Includes: - A n illustrated cast of characters - A helpful plot summary - Illustrations that show the reader exactly what's happening in each scene--making the plot and characters clear and easy to follow ...Show more
$37.00
NZD
Category: Graphic Novels
Beyond Hawkins Lab, Starcourt Mall, Dungeons and Dragons, Monsters, and Mindflayers, the powerful children that have escaped from Hawkins Lab are out in the world, trying to live normal lives, but it comes at a steep cost. Nine was left behind in Hawkins Lab, comatose and alone. Now she lives in a fract ured reality of her own creation under the watchful eyes of doctors who have no idea about the psychic volcano building insider her that could erupt at any moment, obliterating their entire hospital. Three and Nine's twin sister both escaped Hawkins lab several years ago and have been on the run ever since. ...Show more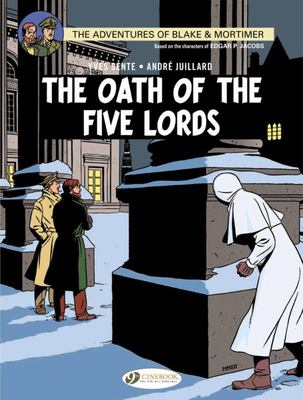 $24.99
NZD
Category: Graphic Novels | Series: Blake and Mortimer Ser.
1919. Colonel Lawrence - Lawrence of Arabia - has an unpleasant meeting with an MI5 agent who confiscates his manuscript of The Seven Pillars of Wisdom. 35 years later, Oxford is shaken by a series of burglaries at the Ashmolean Museum, at the same time as Blake learns of the death of an old friend. The captain begins an investigation, while Mortimer looks into the thefts - But what dark connection does all of this have with Lawrence or Blake's own past? ...Show more
$22.99
NZD
Category: Graphic Novels
Kid Luck, still travelling with Old Timer, arrives in Mushroom City. After months in the wild, they're both glad to find a place where they can have some fun! While the old gold miner has every intention to enjoy himself, though, he immediately sends Luke ... straight to school! A horrible sentence for the young cowboy-in-the-making, who is about to meet a quartet of already nasty little brats, and a pistolero with somewhat ... flexible morals! ...Show more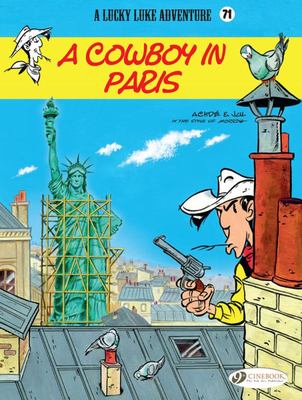 $19.99
NZD
Category: Graphic Novels | Series: Lucky Luke Ser.
While dragging the Daltons back to a new prison after their umpteenth escape, Luke comes across a French sculptor, Bartholdi, who's touring the West with a strange sculpture: a colossal hand holding a torch. In fact, it's part of the now famous Statue of Liberty, and Bartholdi is raising funds towardsit s construction and transport from France. It's not long before our cowboy is recruited by his government to escort Lady Liberty ... from Paris ...Show more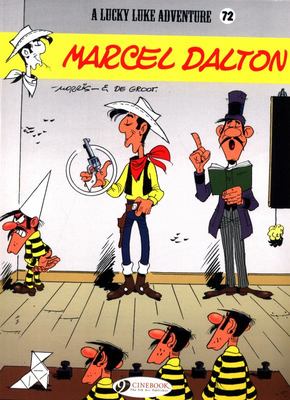 $19.99
NZD
Category: Graphic Novels | Series: Lucky Luke Ser.
Marcel Dalton is the Dalton Brothers' Swiss uncle. He is not only honest, but a banker to boot. Having purchased a small bank in the US, he decides to hire his nephews to force them to make a honest living. Although he's assisted by Lucky Luke, they have their work cut out for them. Especially since - a s if the ingrained instincts of the four dumbest bandits in the West weren't enough - there's also the small matter of the competition: a veryunscrupulous banker ... ...Show more
$34.00
NZD
Category: Graphic Novels
To the millions of readers who fell in love with R J Palacio's Wonder, Julian is best-known as Auggie Pullman's classroom bully. White Bird reveals a new side to Julian's story, as Julian discovers the moving and powerful tale of his grandmother, who was hidden from the Nazis as a young Jewish girl in o ccupied France during the Second World War. An unforgettable, unputdownable story about strength, courage and the power of kindness to change hearts, build bridges, and even save lives, from the globally bestselling author of Wonder. ...Show more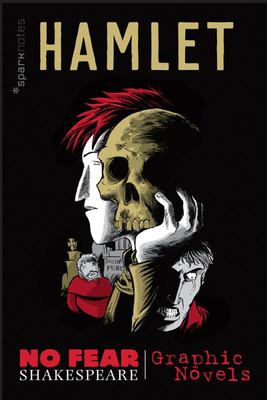 $34.99
NZD
Category: Graphic Novels | Series: No Fear Shakespeare
Read HAMLET in graphic-novel form--with NO FEAR NOW IN COLOR   Based on the No Fear Shakespeare translations, this dynamic graphic novel--now with color added--is impossible to put down. The illustrations are distinctively offbeat, slightly funky, and appealing to teens.   Includes: - An illustra ted cast of characters - A helpful plot summary - Illustrations that show the reader exactly what's happening in each scene--making the plot and characters clear and easy to follow ...Show more
Macbeth
by Russell Punter
$19.99
NZD
Category: Graphic Novels | Series: Usborne Graphic Novels
When three witches tell Scottish warrior Macbeth that he is destined to be king, it sparks off a series of tragic events. Spurred on by his ambitious wife, Macbeth is determined to fulfil his destiny, whatever the cost. Shakespeare's tale of ruthless ambition is retold with simplified text. The comic s trip format provides an accessible introduction to the works of Shakespeare. A map, together with background information on Shakespeare and the original play bring added value. ...Show more
The Great Gatsby: The Graphic Novel
by F. Scott Fitzgerald; Aya Morton (Illustrator); Fred Fordham (Adapted by)
$39.99
NZD
Category: Graphic Novels
A gorgeously illustrated, first-ever graphic novel adaptation of F. Scott Fitzgerald's beloved American classic. First published in 1925, The Great Gatsby has been acclaimed by generations of readers and is now reimagined in stunning graphic novel form. Jay Gatsby, Nick Carraway, Daisy Buchanan, and th e rest of the cast are captured in vivid and evocative illustrations by artist Aya Morton. The iconic text has been artfully distilled by Fred Fordham, who also adapted the graphic novel edition of To Kill a Mockingbird. Blake Hazard, F. Scott Fitzgerald's great-granddaughter, contributes a personal introduction. This quintessential Jazz Age tale stands as the supreme achievement of Fitzgerald's career and is a true classic of 20th-century literature. The story of the mysteriously wealthy Gatsby and his love for the beautiful Daisy is exquisitely captured in this enchanting and unique edition. ...Show more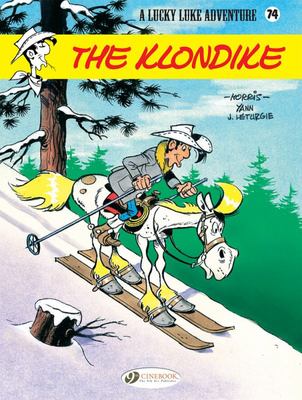 $22.99
NZD
Category: Graphic Novels | Series: Lucky Luke Ser.
Gold has been found in the Klondike, a remote region in the Canadian far north! Jasper, the manservant of 'Tenderfoot' Waldo, went to try his luck... and vanished. Worried about his man, Waldo calls upon his old friend Lucky Luke. The two men will have to make the dangerous trip to the Klondike, only to face all those who, in that desolate, inhospitable land, will stop at nothing in order to fleece their fellow man. ...Show more