$27.99
NZD
Category: Graphic Novels | Series: Introducing...
Join the creators of Queer: A Graphic History('Could totally change the way you think about sex and gender' VICE) on an illustrated journey of gender exploration.    Is masculinity 'toxic'? Why are public toilets such a political issue? How has feminism changed the available gender roles - and for w hom? Why might we all benefit from challenging binary thinking about sex/gender?   In this unique illustrated guide, Meg-John Barker and Jules Scheele travel through our shifting understandings of gender across time and space - from ideas about masculinity and femininity, to non-binary and trans genders, to intersecting experiences of gender, race, sexuality, class, disability and more.    Tackling current debates and tensions, which can divide communities and even cost lives, Barker and Scheele look to the past and the future to explore how we might all approach gender in more caring and celebratory ways.       ...Show more
$26.00
NZD
Category: Graphic Novels | Series: Witches of Brooklyn
There's a new witch in town Life in Brooklyn takes a strange turn when Effie discovers MAGIC runs in the family. A middle-grade graphic novel adventure filled with magical hjinks for fans of Phoebe and Her Unicorn and Making Friends. Effie lost her mom. Lost her home. And now she has to live with two strange aunts who she's never met before. Life in Brooklyn takes a strange twist for Effie as she learns more about her family and herself. With new friends who will do whatever they can to be there for her, a cursed pop-star, and her new magically-inclined family -- Effie's life is about to get interesting. ...Show more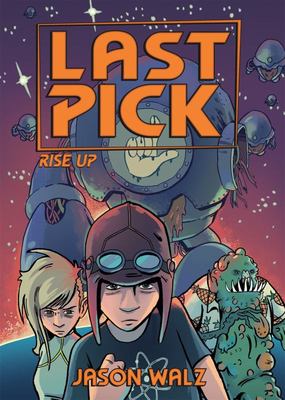 $34.99
NZD
Category: Graphic Novels | Series: Last Pick Ser.
Earth's last hope are also the last picked, in this thrilling conclusion of Jason Walz's dystopian graphic trilogy, Last Pick: Rise Up.Wyatt is now the reluctant leader of the last picked--the disabled, the elderly, and those deemed too young to be useful for hard labor by their alien captors. But how c an he and his ragtag allies take down an entire alien federation?   Meanwhile, Wyatt's twin sister Sam and her girlfriend Mia are creating chaos all over the galaxy in an attempt to rescue Sam's parents. But even if the family is reunited, can they stay alive long enough to see the end of the alien regime? ...Show more
$28.99
NZD
Category: Graphic Novels | Series: Fangirl: the Manga
The manga adaptation of the beloved novel by #1 Bestselling author Rainbow Rowell   "A deliciously warm-hearted nerd power ballad destined for greatness." -- New York Journal of Books   Cath is a Simon Snow fan. Okay, everybody is a Simon Snow fan, but for Cath, being a fan is her life. Cath's sister has mostly grown away from fandom, but Cath just can't let go. Now that they're in college, Cath must decide if she's ready to start living her own life. But does she even want to if it means leaving Simon Snow behind?  Cath doesn't need friends IRL. She has her twin sister, Wren, and she's a popular fanfic writer in the Simon Snow community with thousands of fans online. But now that she's in college, Cath is completely outside of her comfort zone. There are suddenly all these new people in her life. She's got a surly roommate with a charming boyfriend, a writing professor who thinks fanfiction is the end of the civilized world, a handsome new writing partner ... And she's barely heard from Wren all semester ...Show more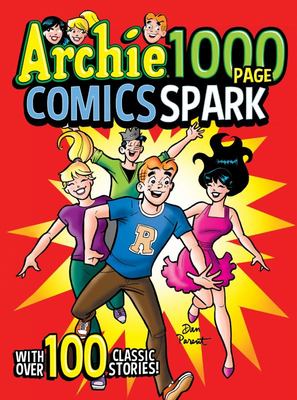 $32.00
NZD
Category: Graphic Novels | Series: Archie 1000 Page Digests Ser.
This volume collects 1000 pages of iconic Archie comic stories, featuring the same mix of wild humor, awkward charm and genuine relatability that has kept Archie and the gang popular with kids and families for over 75+ years.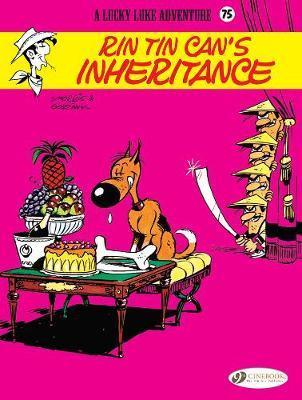 $22.99
NZD
Category: Graphic Novels
When a former convict at the penitentiary where Rin Tin Can's 'works' passes away, he leaves his entire fortune to... the stupidest dog in the West! The inheritance includes multiple buildings in Virginia City, including most of Chinatown, which isn't to everyone's taste. Even worse, the will states tha t if anything should happen to Rin Tin Can, everything would then pass onto... Joe Dalton. Following the inevitable escape of the four Daltons, Lucky Luke will have to protect the canine billionaire! ...Show more
$26.00
NZD
Category: Graphic Novels
Troy has been having nightmares about El ever since she embarrassed him in front of the school and broke his arm in season one. Powerless and anxious, Troy is determined to prove that what happened between him and El is only some form of trickery. That is until he and James encounter demodogs! Written by best-selling author Greg Pak (Mech Cadet Yu, The Incredible Hulk, Star Wars- Age of Rebellion) and drawn by Valeria Favoccia (Assassin Creed- Reflections, Doctor Who- The Tenth Doctor). ...Show more

$18.99
NZD
Category: Graphic Novels
Readers who like action, adventure and comedy will love this new collection of unofficial Minecraft comic-book stories, based on the insanely popular animations from Black Plasma. Starring Derp, the loveable sidekick from the Going Viral series, these tales are full of magic, mayhem and laughs by the m inecartload. Read about how Derp puts together a zombie-fighting team, gets transformed into a skyscraper-sized monster, and gets shrunk down to pocket size, with hilarious results! ...Show more
$27.99
NZD
Category: Graphic Novels | Series: Stig and Tilde
The third adventure in Belgian cartoonist Max de Radiguès' adventure series Stig & Tilde, about titular siblings fending for themselves on a faraway island--think Lumberjanes meets Tintin! Local tradition states that when a child turns 14, they have to survive all alone on an island for one year. N ow, it's time for Stig and Tilde to take up the challenge. After one too many wrong turns, the twins finally arrive on the right island. Hot showers, Wi-Fi, all day barbecue - this must be heaven! But there's trouble stirring on the island and maybe paradise isn't all it's cracked up to be. Can Stig and Tilde weather the storm one more time? ...Show more
$34.99
NZD
Category: Graphic Novels | Series: No Fear Shakespeare
Read MACBETH in graphic-novel form--with NO FEAR NOW IN COLOR   Based on the No Fear Shakespeare translations, this dynamic graphic novel--now with color added--is impossible to put down. The illustrations are distinctively offbeat, slightly funky, and appealing to teens.   Includes: - An illustr ated cast of characters - A helpful plot summary - Illustrations that show the reader exactly what's happening in each scene--making the plot and characters clear and easy to follow ...Show more
Yorick and Bones
by Jeremy Tankard (Illustrator); Hermione Tankard
$19.99
NZD
Category: Graphic Novels
Hear ye, hear ye Father-daughter duo Jeremy and Hermione Tankard are pleased to introduce the first book in a rib-tickling, heartfelt full-color graphic novel series perfect for fans of Bird & Squirrel Yorick is a skeleton who was just dug up after a few hundred years of sleep. He speaks like it t oo. "Forsooth, my joy, I barely can contain " Bones is the hungry dog who did the digging. Though he cannot speak, he can chomp. What will become of these two unlikely companions? Will Yorick ever find the friend he seeks? Will Bones ever find a tasty treat that does not talk back? The course of true friendship never did run smooth. ...Show more