$8.99
NZD
Category: Board Books
Push, pull and slide the tabs to help the Busy Ambulance on its way! Join the ambulance crew as they hurry to an accident before racing to hospital, with flashing lights and a noisy siren. Children will love playing with this bright and colourful board book with gentle rhyming text and wonderful illustr ations by Louise Forshaw, which is part of the popular Busy Book series. Discover more of the Busy Book series with titles such as Busy Fire Station, Busy Builders, Busy Airport, Busy Railway and Busy Garage. ...Show more
$8.99
NZD
Category: Board Books | Series: My Magical
My Magical Owl takes readers on a wonderful journey with a wise little owl. With push, pull and turn mechanisms and a sparkly foil cover wheel, little ones will have lots of fun taking part in the owl's exciting adventure! Yujin Shin's beautifully coloured illustrations are paired with gently rhyming t ext to create a perfect magical world, with bright, sparkling detail and things to spot in four magical scenes. My Magical Owl is another exciting addition to the exciting My Magical series, based on the popular Busy Book format.Enjoy more magical adventures with My Magical Unicorn, My Magical Dragon, My Magical Fairy and My Magical Flying Pony. ...Show more
$17.99
NZD
Category: Board Books
Conjuror Cow is a brilliantly funny lift-the-flap board book by Julia Donaldson, author of The Gruffalo, and Nick Sharratt, illustrator of You Choose. Everyone's waiting, the lights have gone low. So open the curtains and on with the show! It's Conjuror Cow's big night and she is feeling nervous - will she be able to pull a white rabbit out of her hat? Lift the flaps to see what she makes appear instead. A bunch of flowers? A pig? And lots of pants?! Find out if she manages to wave her wand and save the magic show. ...Show more
$14.99
NZD
Category: Board Books
Open the presents and find out what Santa has sent in this fun lift-the-flap Christmas book from the bestselling creator of the preschool classic, Dear Zoo. Toddlers will love lifting the flaps to discover what Father Christmas has sent, and finding the perfect present at the end.With bright, bold artwo rk, a simple, engaging text and a touch-and-feel surprise ending, Dear Santa by Rod Campbell is the ideal Christmas gift for fans of Dear Zoo - and the chunky board book format and sturdy card flaps make it great for small hands. ...Show more
$18.99
NZD
Category: Board Books
Hello, I am Little Fish, swimming in the sea. I love playing with all my friends, come along with me! Explore exciting textures with Little Fish and his friends in this fun, interactive touch-and-feel book with a bouncy rhyming text. Babies and toddlers will love exploring the world of Little Fish in an other deep-sea delight from Lucy Cousins, multi-award-winning creator of Hooray for Fish! With vibrant artwork and playful imaginative underwater creatures, little ones will be enthralled by Little Fish's bumpy, fluffy, rough, crinkly, shiny and squidgy friends!   ...Show more

$14.99
NZD
Category: Board Books | Series: My Little World Ser.
Discover a world of undersea creatures in this playful book of colours! Bright artwork, finger-holes and a cheerful rhyming text make learning come alive.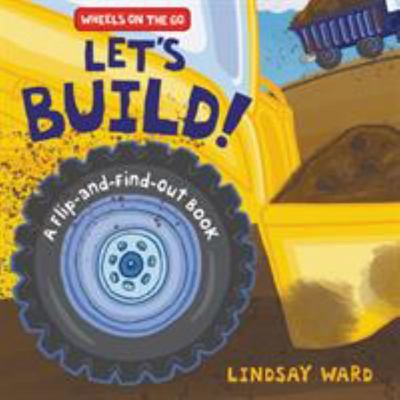 $19.99
NZD
Category: Board Books | Series: Wheels on the Go
Scoop, dig! Toddlers will be taken by this board book with 6 shaped wheels. Children and parents will enjoy spinning their wheels in this interactive guessing game. With clues on every page, kids will delight in touching each die-cut shaped wheel with unique treads as they guess what construction vehic le each wheel could be--everything from a bulldozer to a crane! The bright, graphic art style, clever rhymes, and interactive elements give a fresh spin to the construction vehicle board books that kids adore. ...Show more
$21.00
NZD
Category: Board Books
What does a giant's foot feel like? How about a rotten egg, or a bumpy crocodile? Find out in this book that's full of the most REVOLTING things to touch and feel!
$16.99
NZD
Category: Board Books
A vibrant, interactive peekaboo board book that little ones won't be able to resist.
$22.99
NZD
Category: Board Books | Series: Wee Gallery Cloth Books
New edition printed on organic cotton. Say hello to Penguin and his three adorable friends Whether you and your baby are at home or on the move, these are the ideal first soft cloth books for cot or pram play. Beautiful colorful artwork is printed on one side, and when flipped over a stunning illustrate d narrative is revealed in bold line. Research has indicated that newborn babies love high-contrast images and respond well to them. This adorable series from Wee Gallery, which has been family-run for over 10 years and QEB features bold illustrations along with simple words to help babies develop their vision and language skills. For added sensory effect, these soft cloth books also come with fascinating crinkle sounds.Please cut the sewn-in care label off the book before use and retain box for reference. ...Show more
$16.99
NZD
Category: Board Books
A vibrant, interactive peekaboo board book that little ones won't be able to resist
$16.99
NZD
Category: Board Books | Series: Peekaboo
A vibrant, interactive peekaboo board book that little ones won't be able to resist. Ingela P Arrhenius's unmistakable, enchanting artwork and an ingenious slider mechanism on every page combine to make this a totally irresistible board book for toddlers. Young children will be captivated by the peekabo o concept and - with something to push, pull or turn on every spread - won't be able to put it down! ...Show more